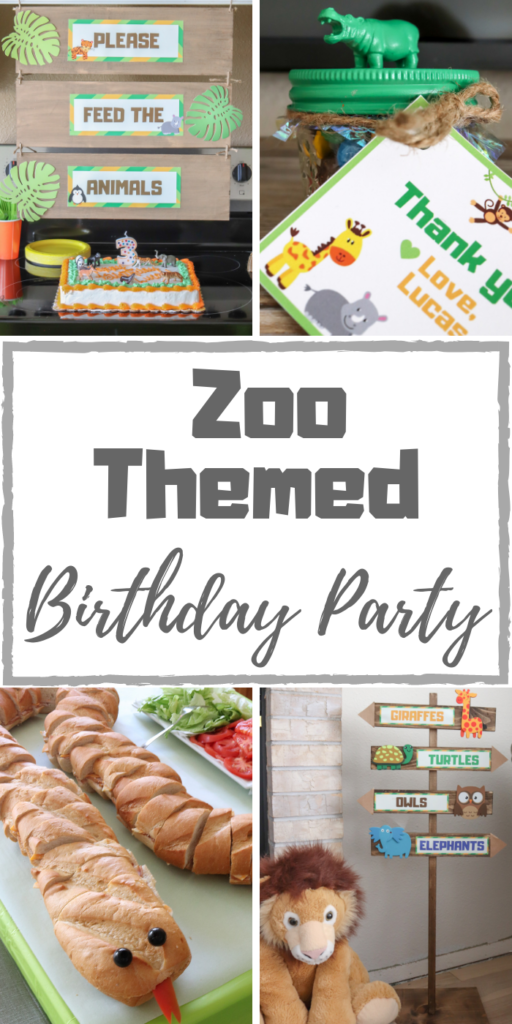 Hello and happy New Year! I hope you are all having a good start to the new year. Ours has been pretty chaotic as usual since Lucas' birthday falls on January 5th and we always spend the first days of the new year preparing and celebrating.
Choosing a theme for him this year was a total breeze since these days our little guy is absolutely obsessed with animals. He enjoys watching animals on Youtube, playing with his large toy animal collection and even likes to imitate different animals which is hilariously adorable! We frequent the zoo pretty often and he always soaks up every second of it. So it was decided many months ago that he would be having a zoo themed birthday.
I had so much fun putting this party together and am so excited to share how it turned out with you all today. So enough chit-chat, let's get to it!
Even though our outdated fireplace is a total thorn in my side, the mantle was the perfect spot to display my DIY animal candy jar favors.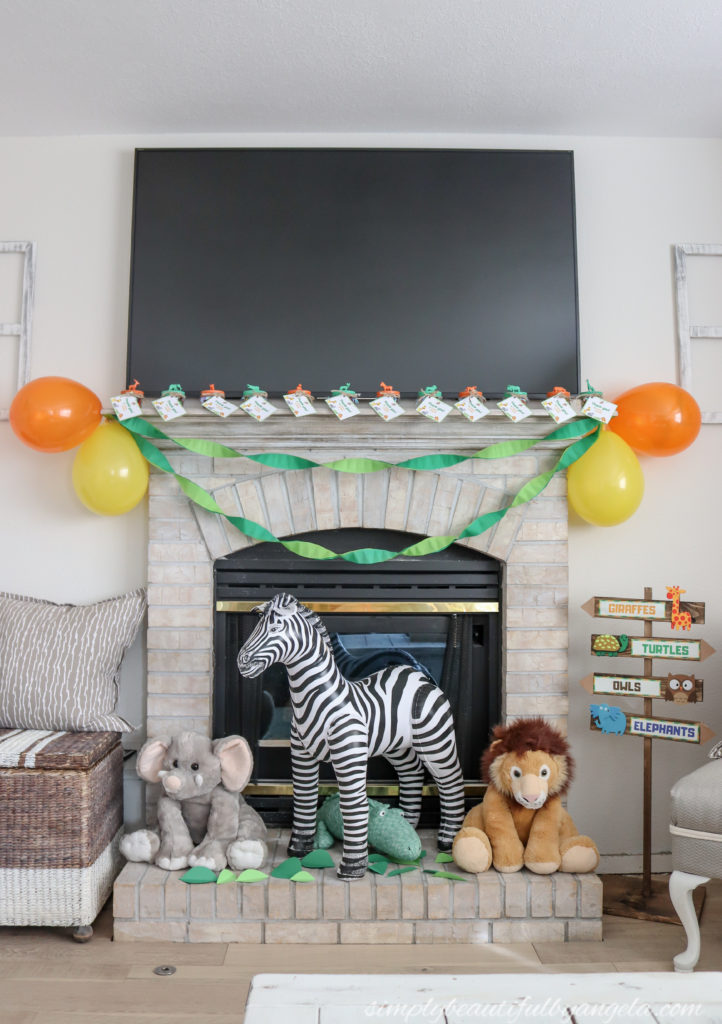 I found this pack of mini plastic animals on Amazon and super glued each one to the lid of a 4 ounce jelly jar before spray painting the lids. A M&M'S party size bag had the perfect amount to fill all 12 jars.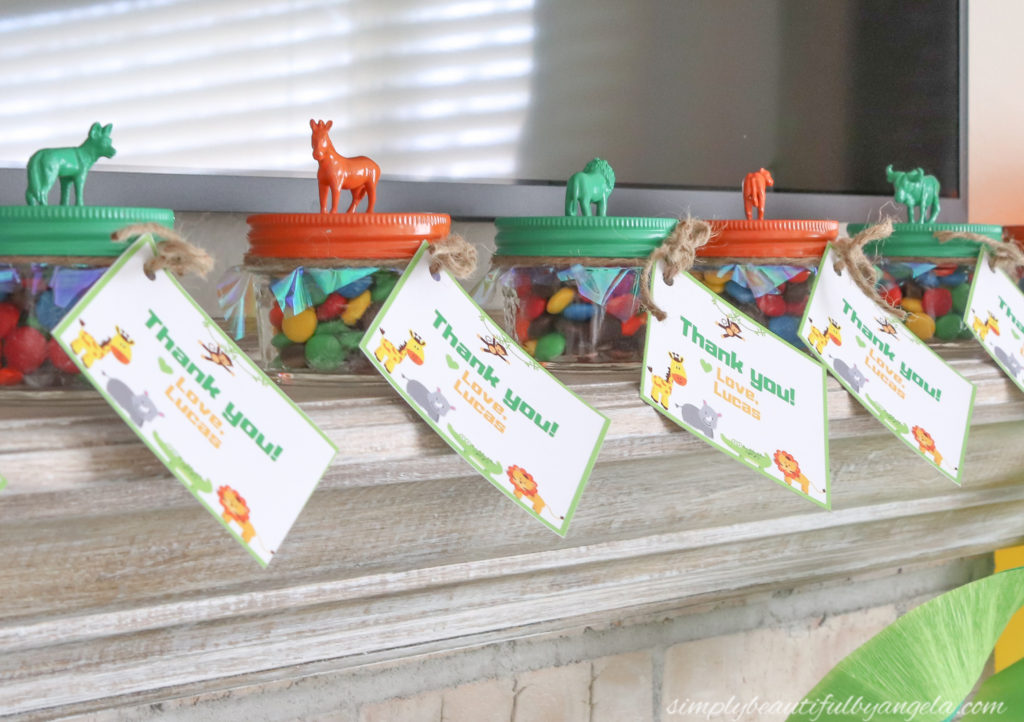 I added a small square of cellophane under each lid and used twine to attach the tags that I created on Canva.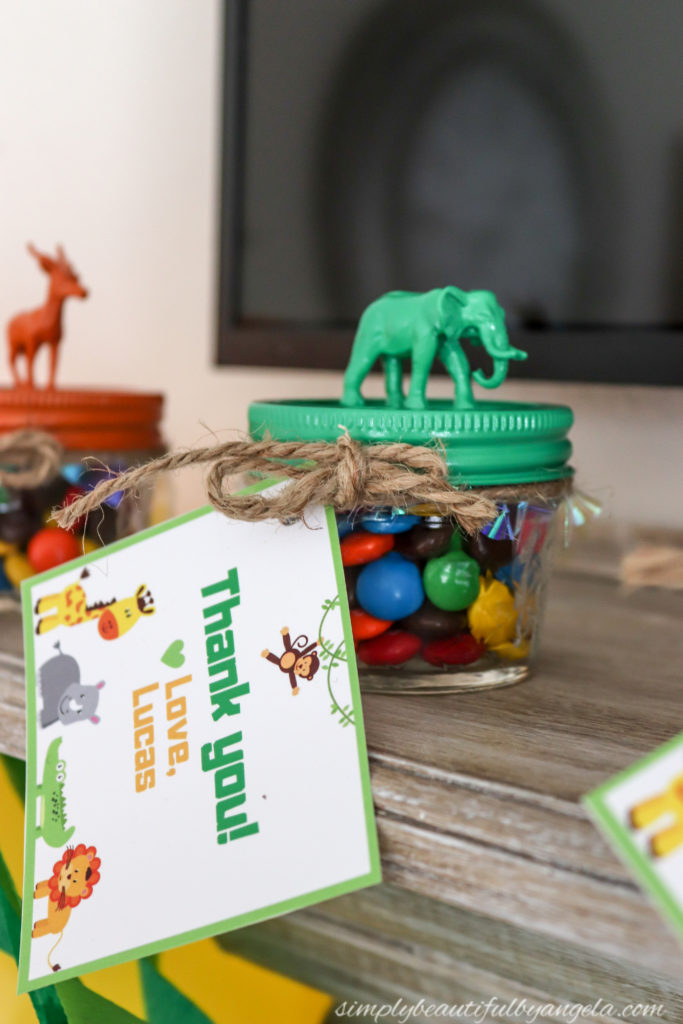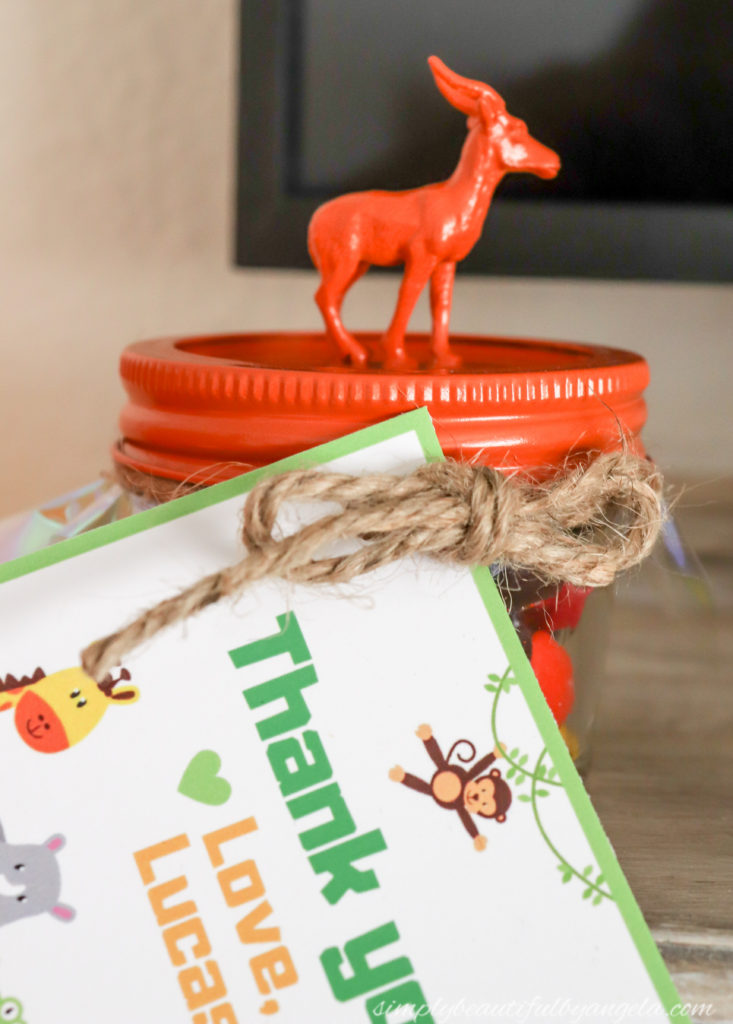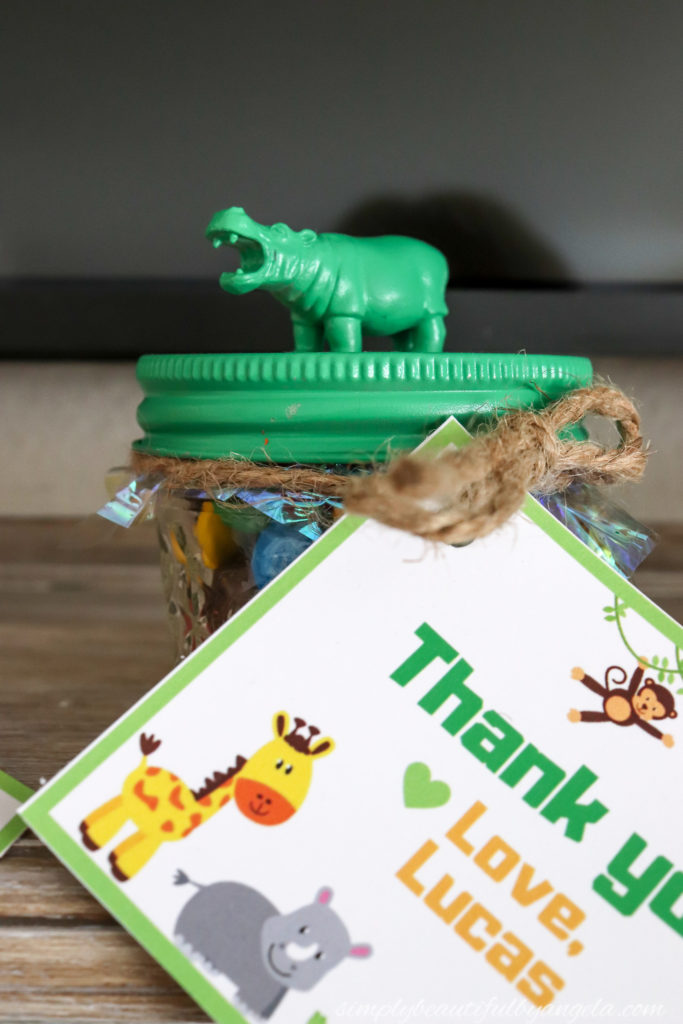 The tags printed out a little bigger than I thought they would. However I was too lazy/cheap to have them reprinted at Office Depot so I made them work by having them drape off the mantle.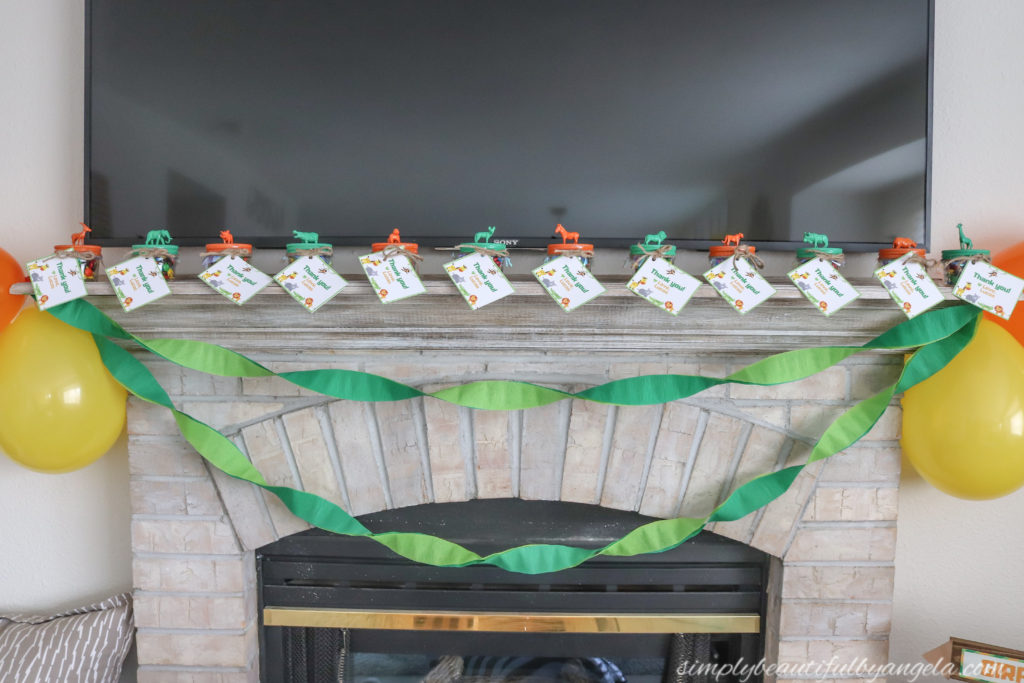 On the fireplace hearth I added the inflatable zebra that we got Lucas for his birthday plus a few of his favorite "babies" from his room.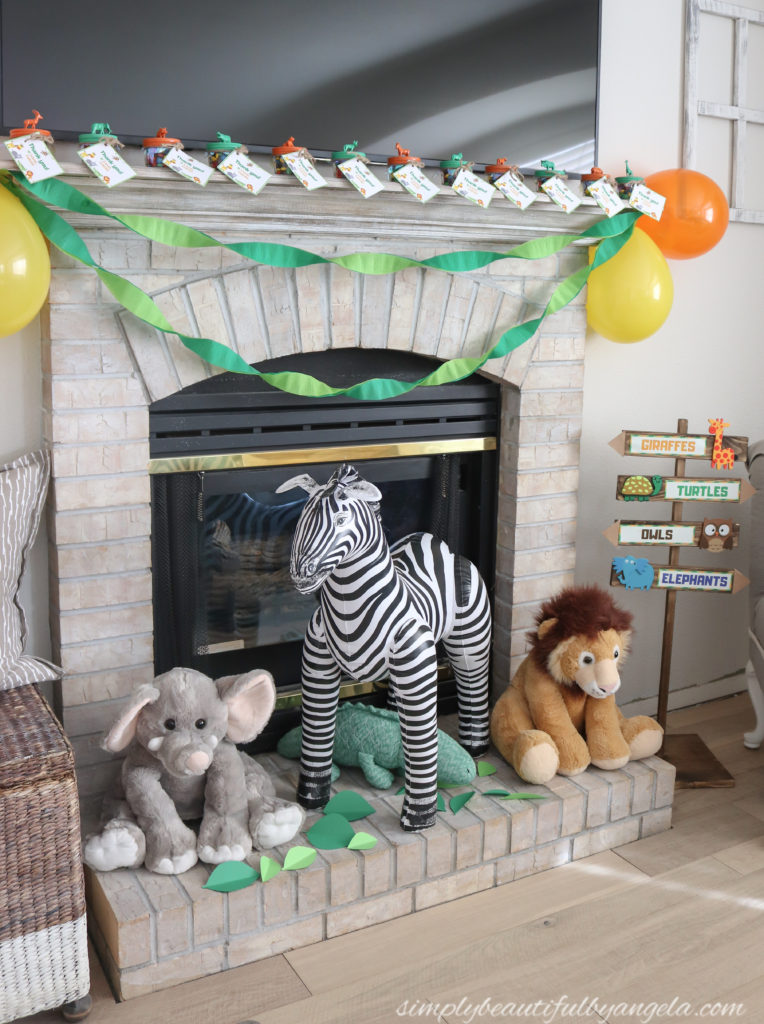 We put together this zoo sign using some scrapwood and wooden animals that I picked up from Walmart.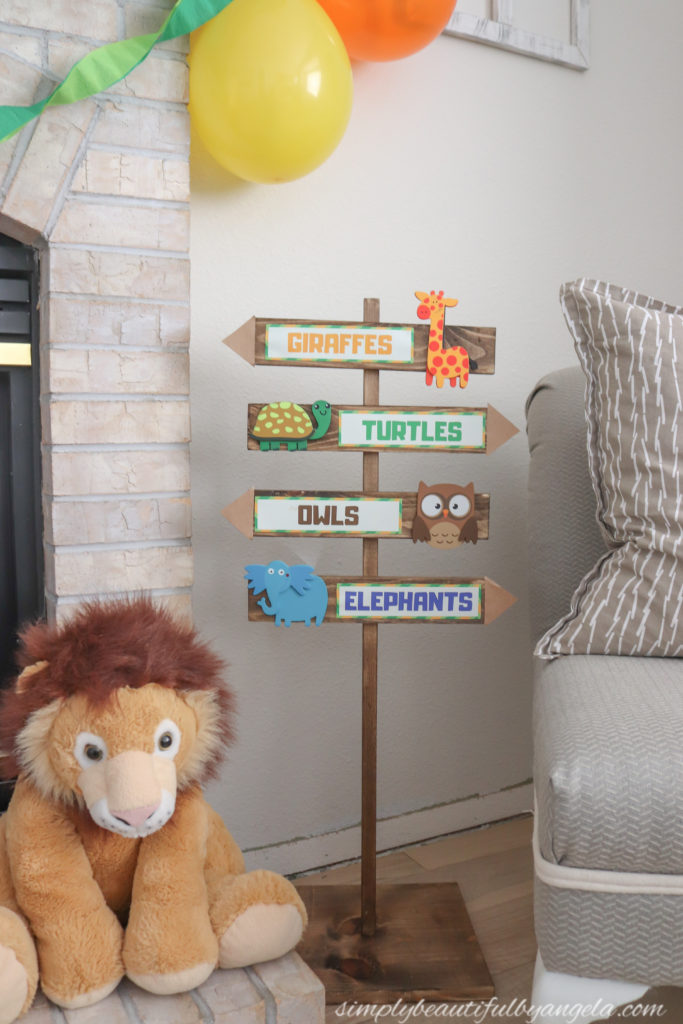 I originally tried hand painting the animal names on with acrylic paint, but the wood is so dark that it was hard to see them. I designed some fancy ones on Canva and printed them out instead and love how it turned out.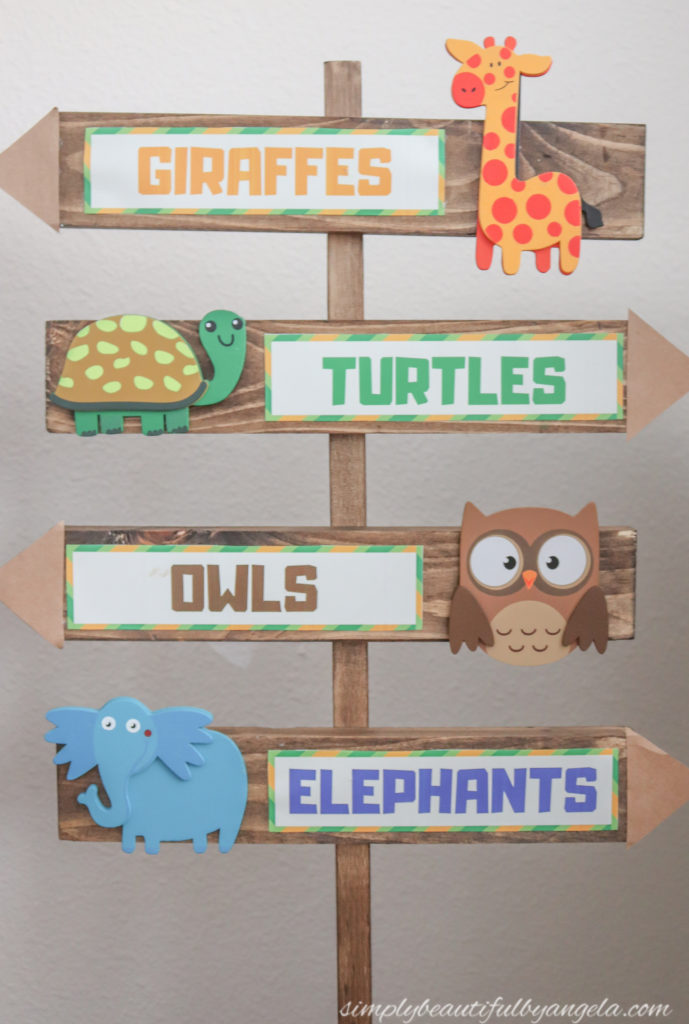 I went pretty simple on decor everywhere else. I hung up the cute Happy Birthday Banner that I found on Amazon in the kitchen above the food and the Animal Banner above the entryway in to the kitchen.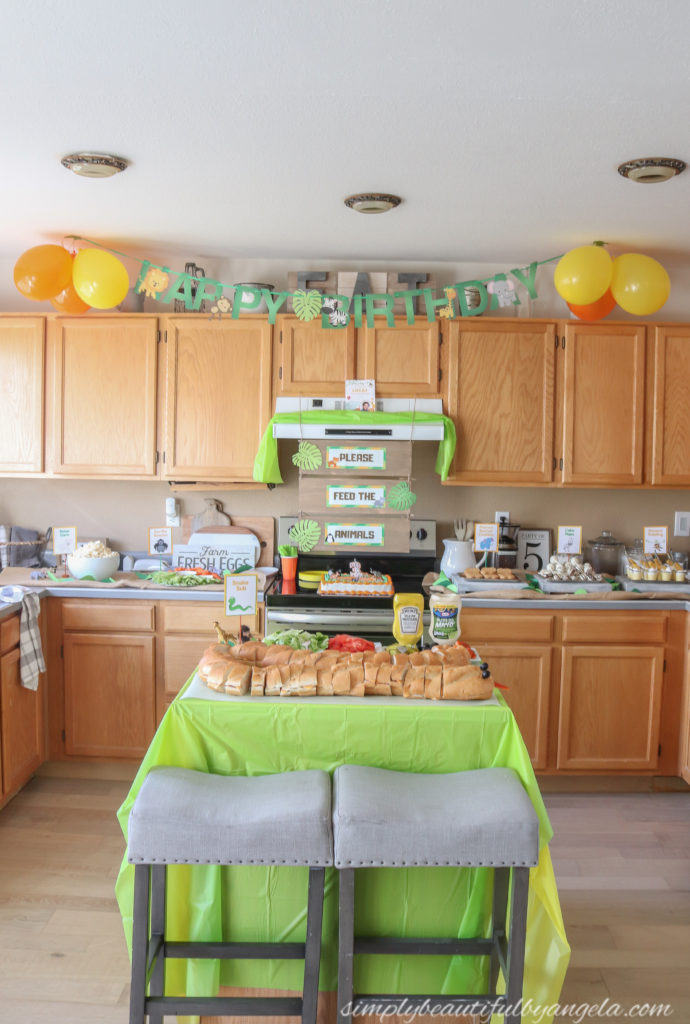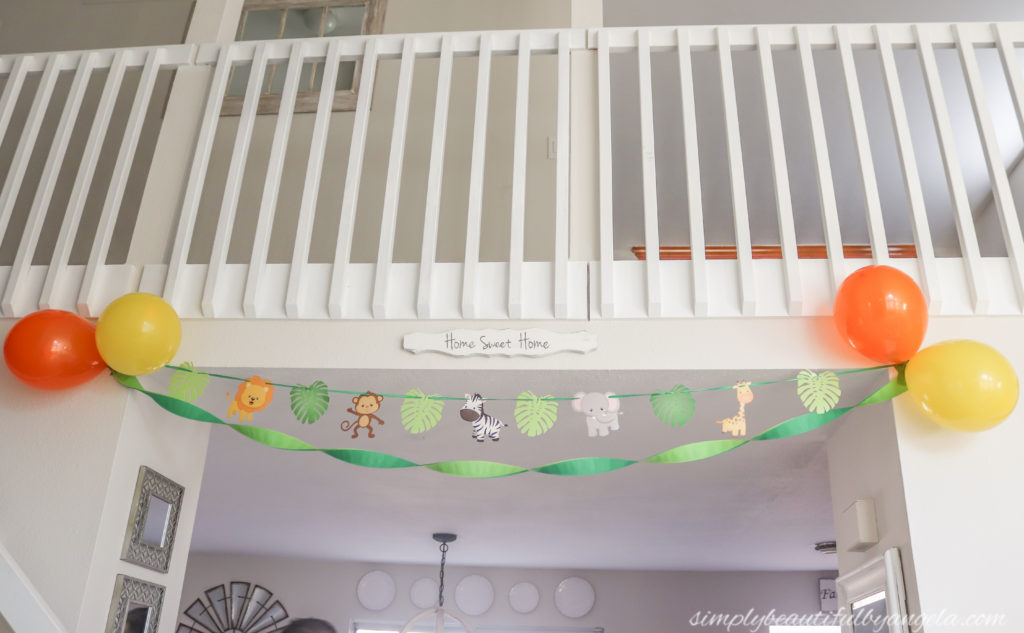 Both were super cute additions and I'm really glad I decided to get them.
Okay, now let's talk about everyone's favorite part of every party–the food! I made an attempt at creating a sub sandwich in the shape of a snake.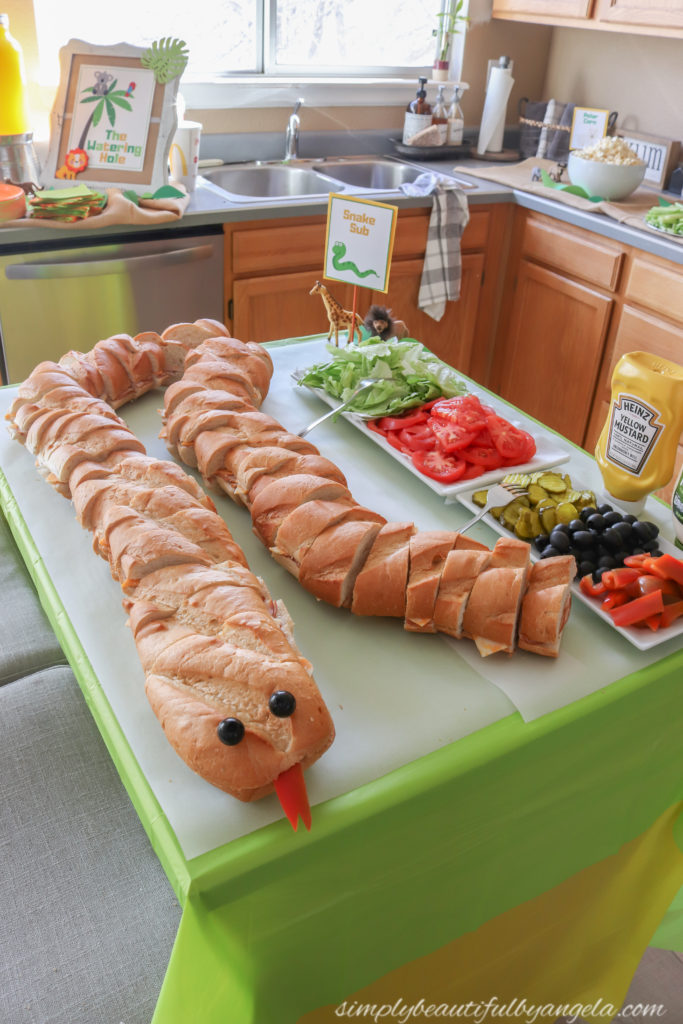 I forgot to keep a rounded piece for the end and it didn't quite shape as well as I had envisioned it. However Lucas got a huge kick out of it so that's all that really matters!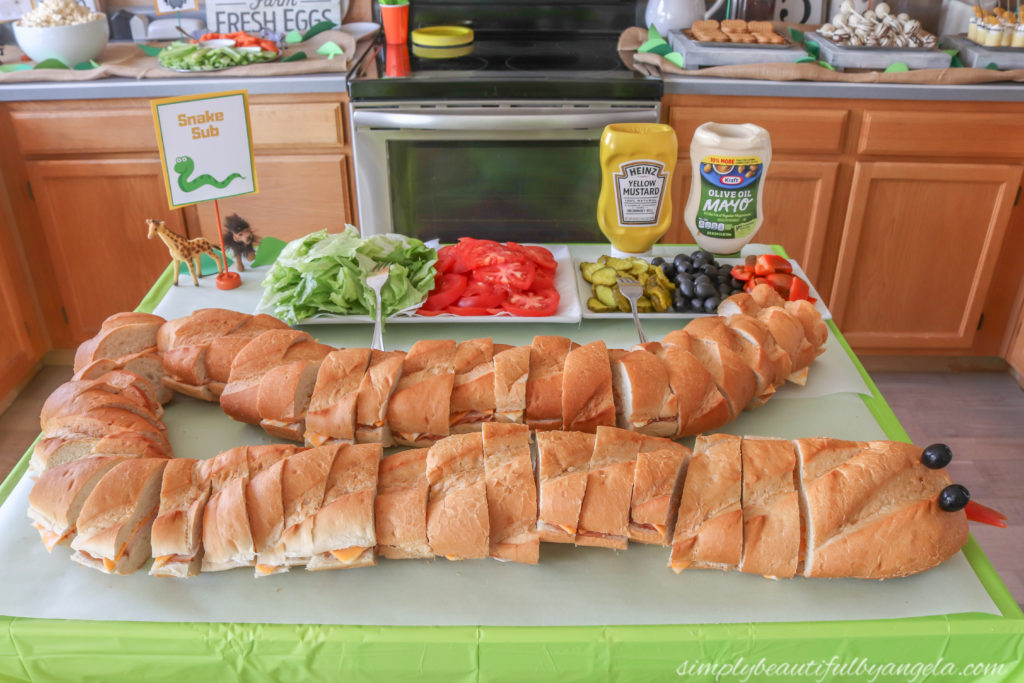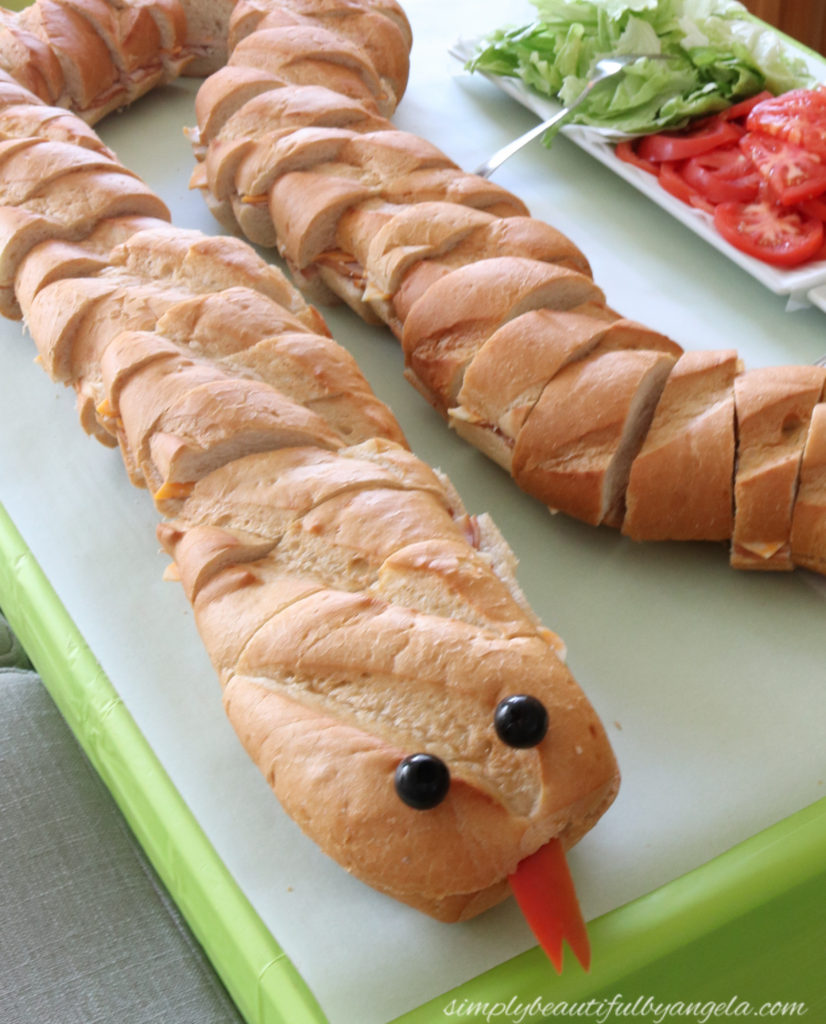 For sides I had to figure out a cute way to incorporate something catchy for polar bears since they are one of Lucas' favorite animals. So we had white cheddar popcorn as "Polar Corn" and then veggie sticks as "Gorilla Snacks."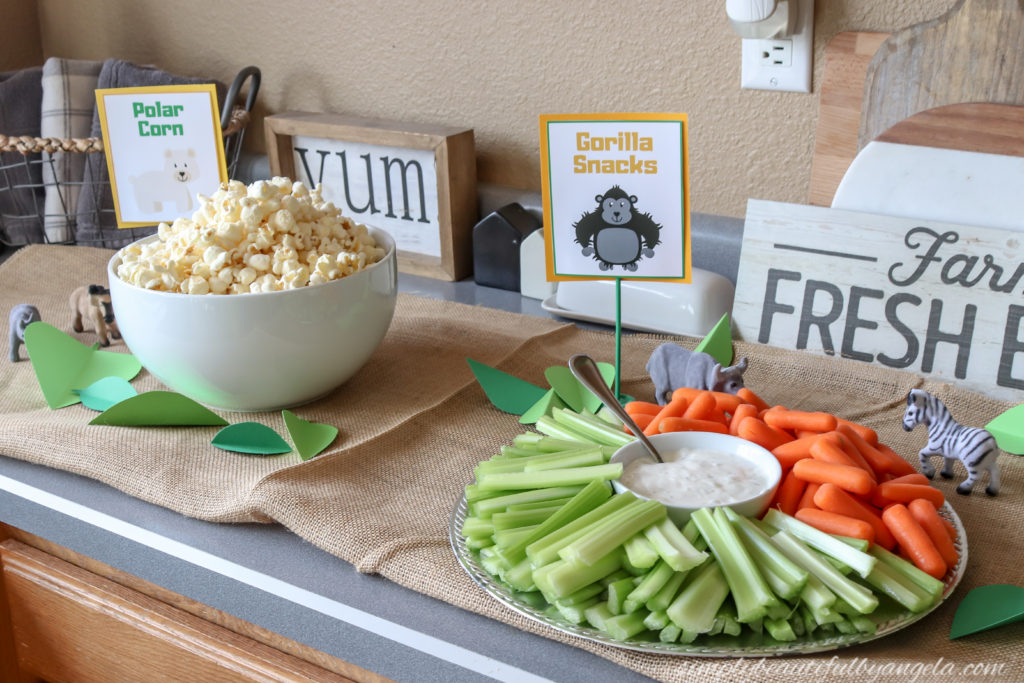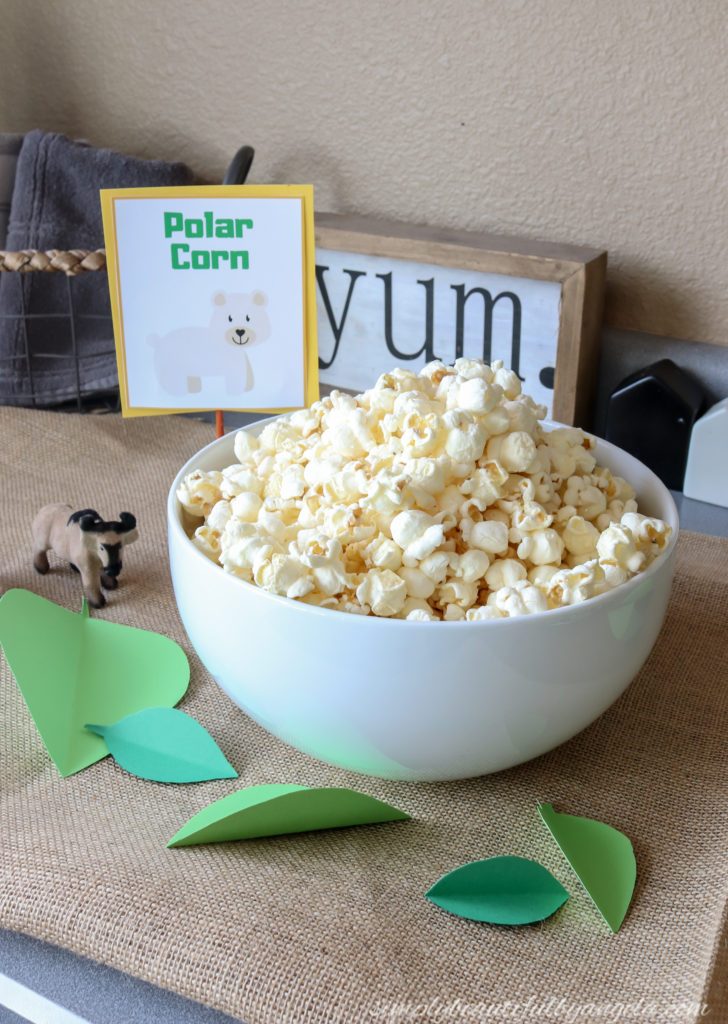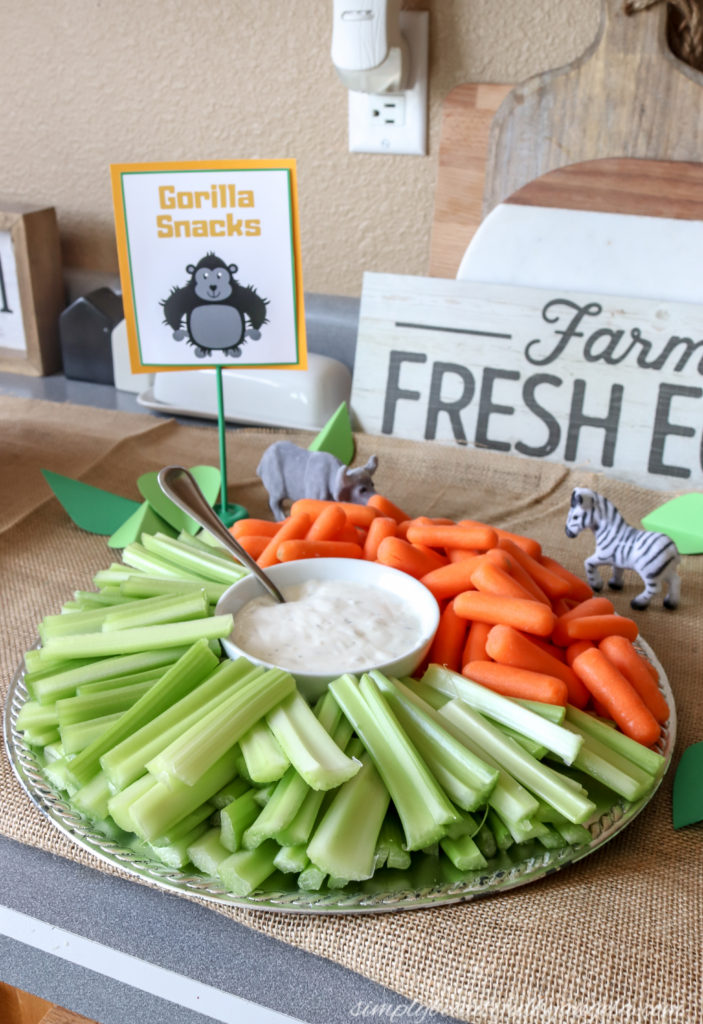 I also set out a few fun zoo animal themed sweet treats.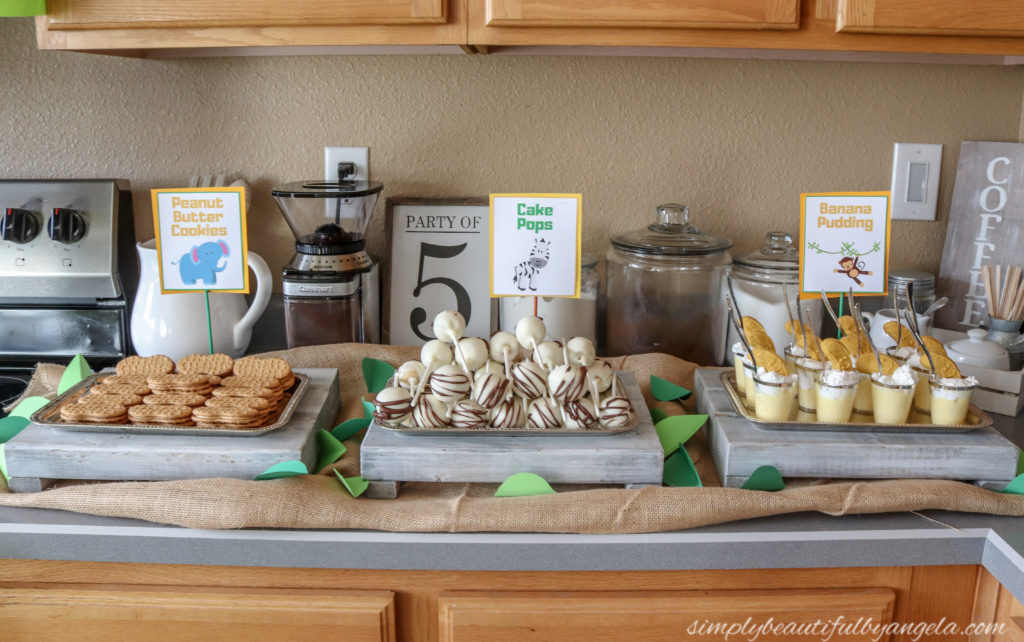 There were peanut butter cookies (aka Nutter Butter Cookies),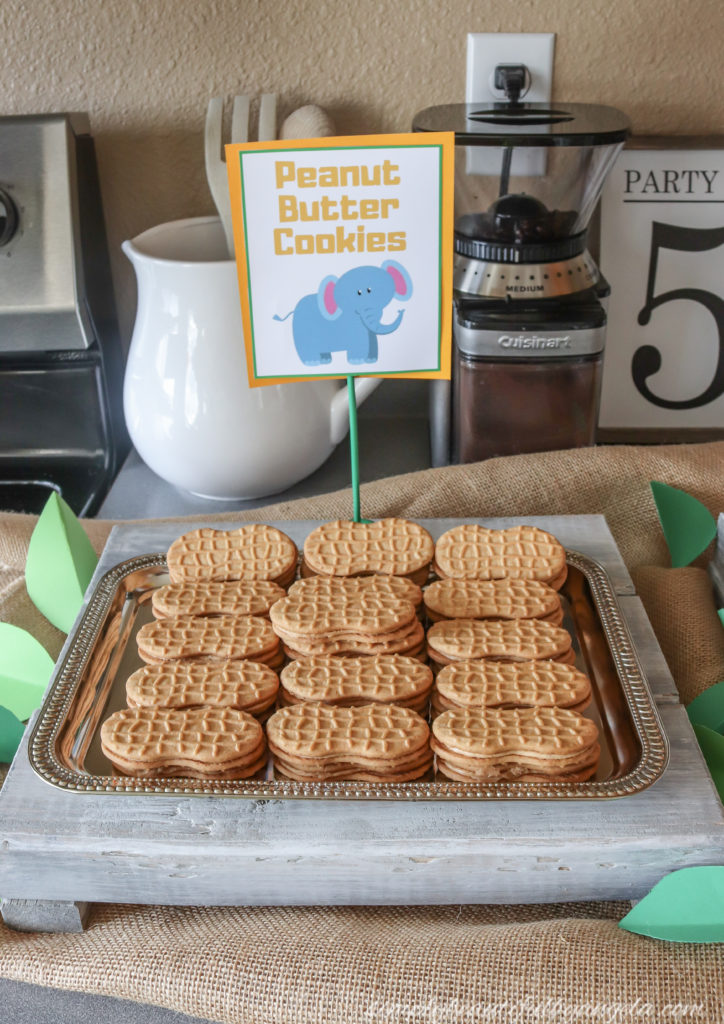 cake pops that turned out surprisingly well for being my first time making them,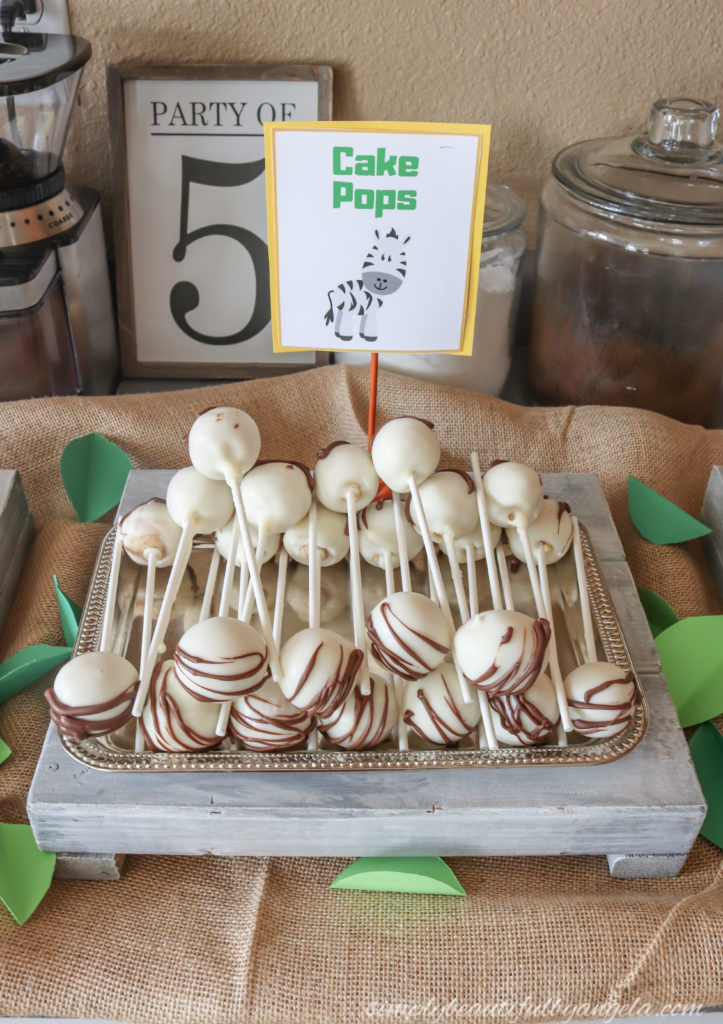 and banana pudding cups each topped with a Gerber banana cookie.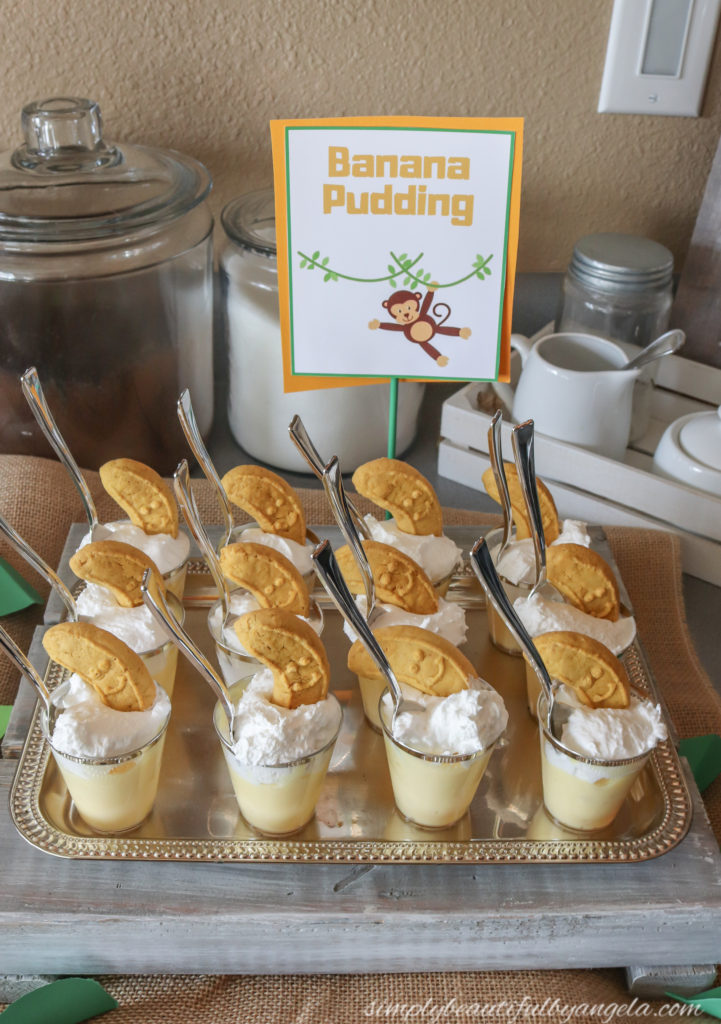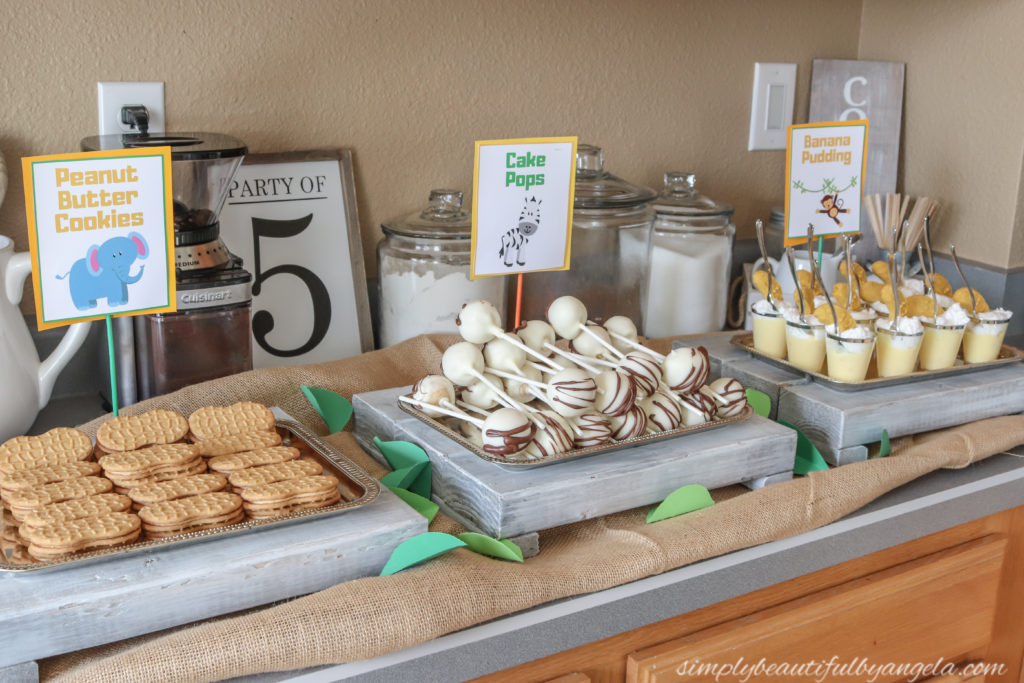 I also made a chocolate chip cookie dip paired with animals crackers to munch on at the table. It was super addicting and oh-so-unhealthy, but absolutely delicious!
I made a "Watering Hole" sign to set next to our handy mason jar drink dispenser. I know I mention this thing a lot, but I seriously love this thing and it's amazing quality for such a low price. I shattered our old one when I dropped it during the move but just purchased a new one because I love it so much.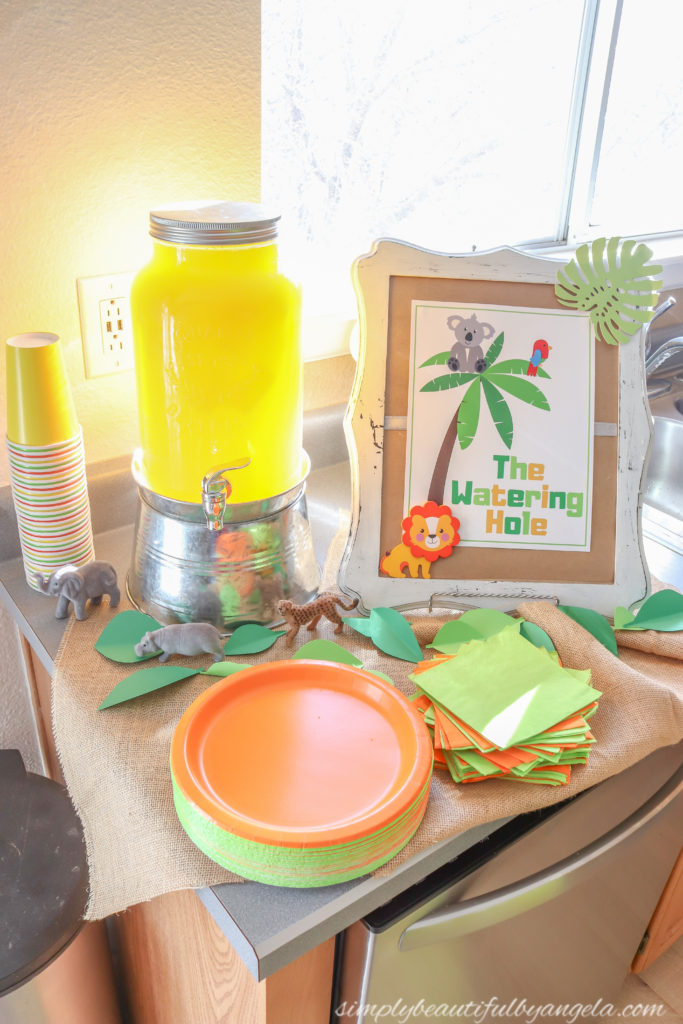 The little wooden lion was supposed to go on the zoo animals sign. but I totally forgot him in the bag while I was building it. Luckily he found a nice little spot on this sign and looked pretty happy there.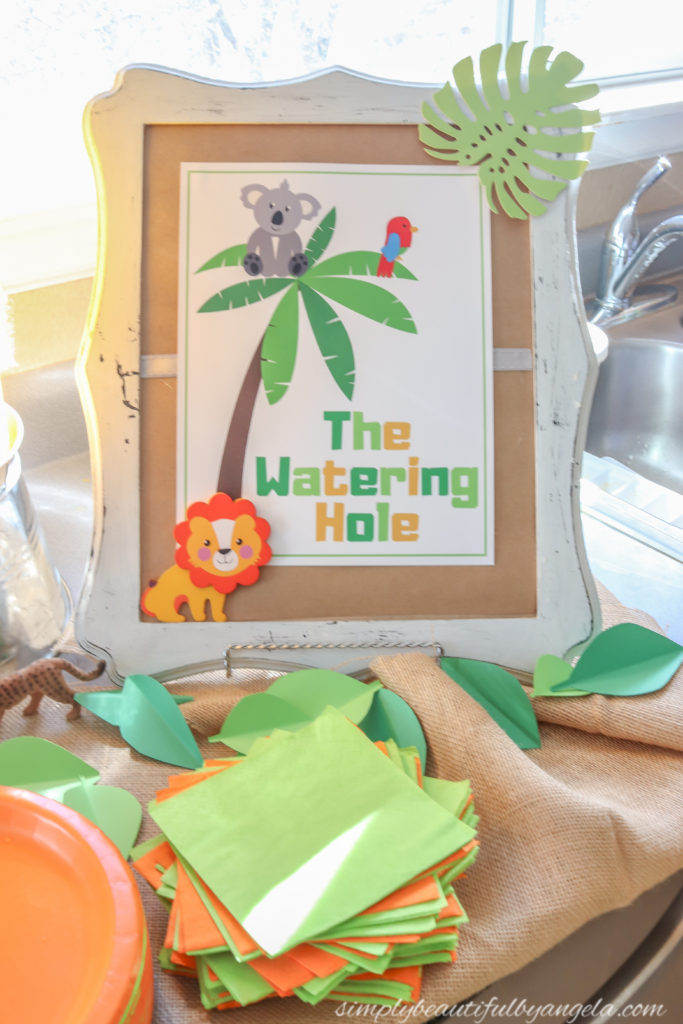 I made this sign out of scrap wood and really liked how it fun it looked hanging above the cake.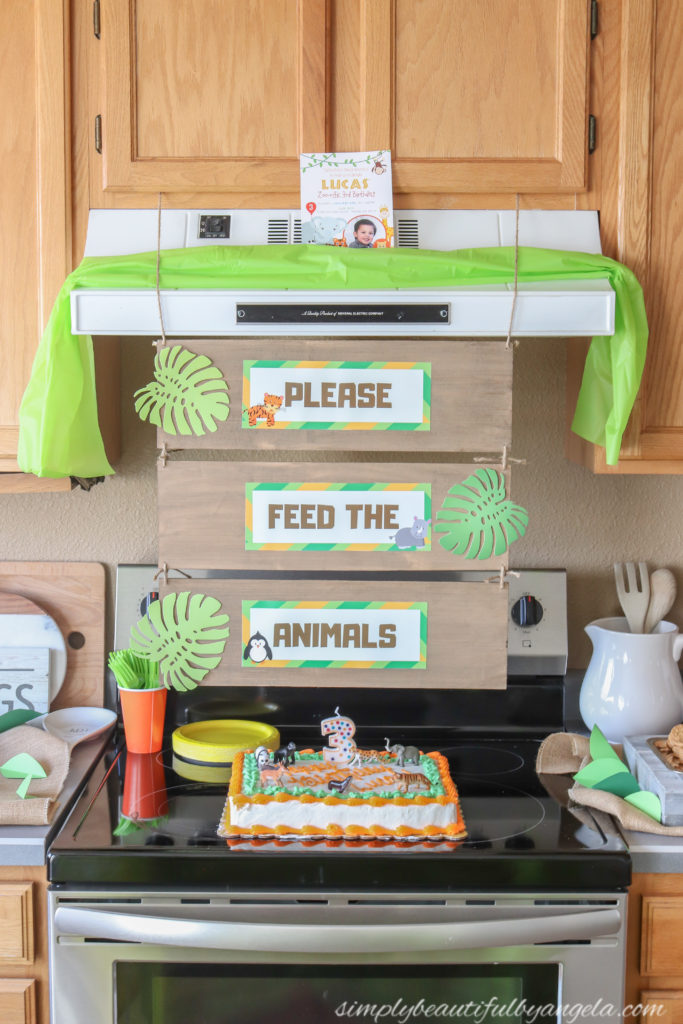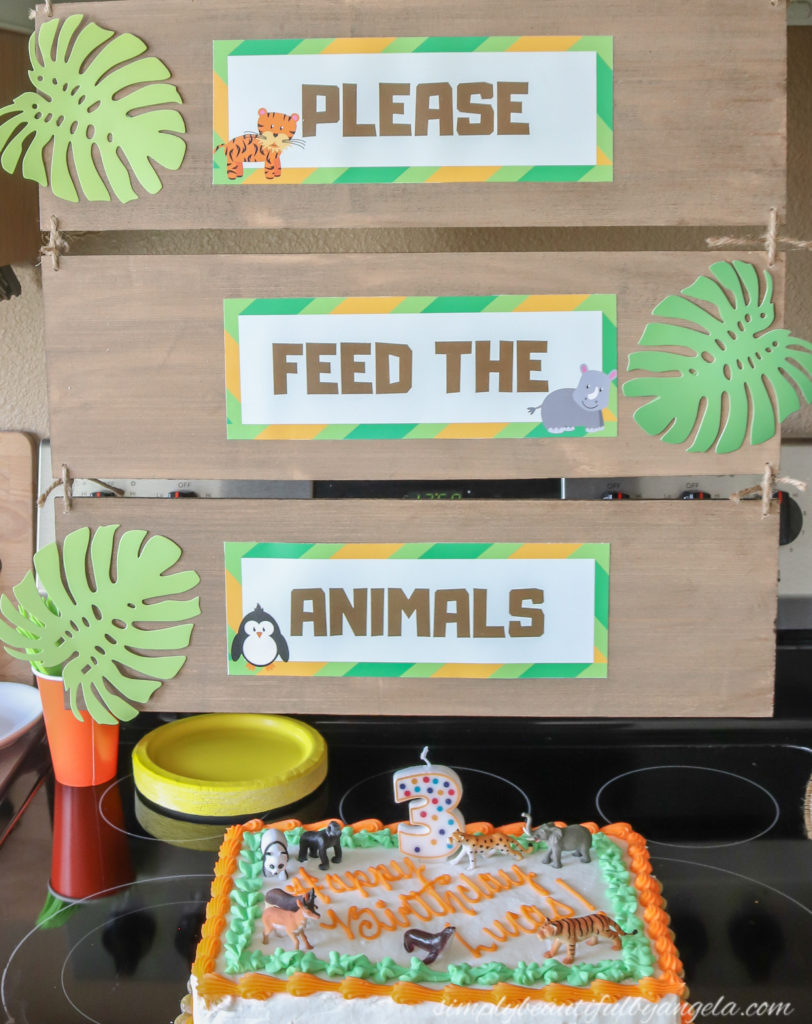 And the cake!! You guys I was so nervous about the cake. I told the bakery I wanted only an orange border and light green leaves since I planned to put my own animals on. I wasn't sure if they would understand my vision or not, but they nailed it!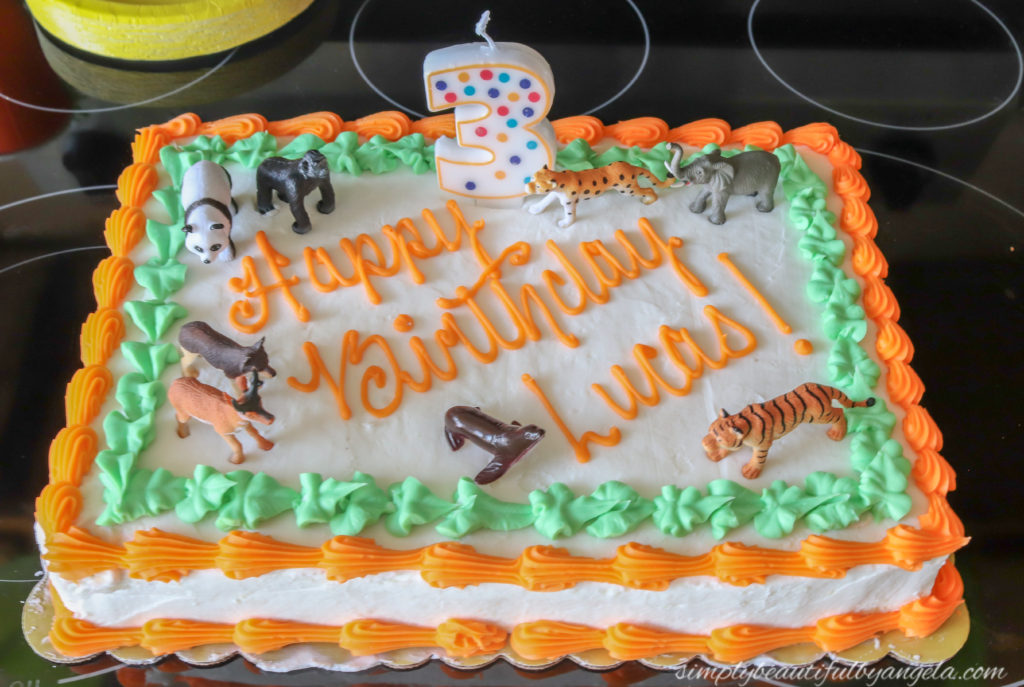 I thought Lucas would be thrilled to see his animals on the cake but in reality he was sooooo mad and wanted them taken off immediately. This was him going to tell Daddy…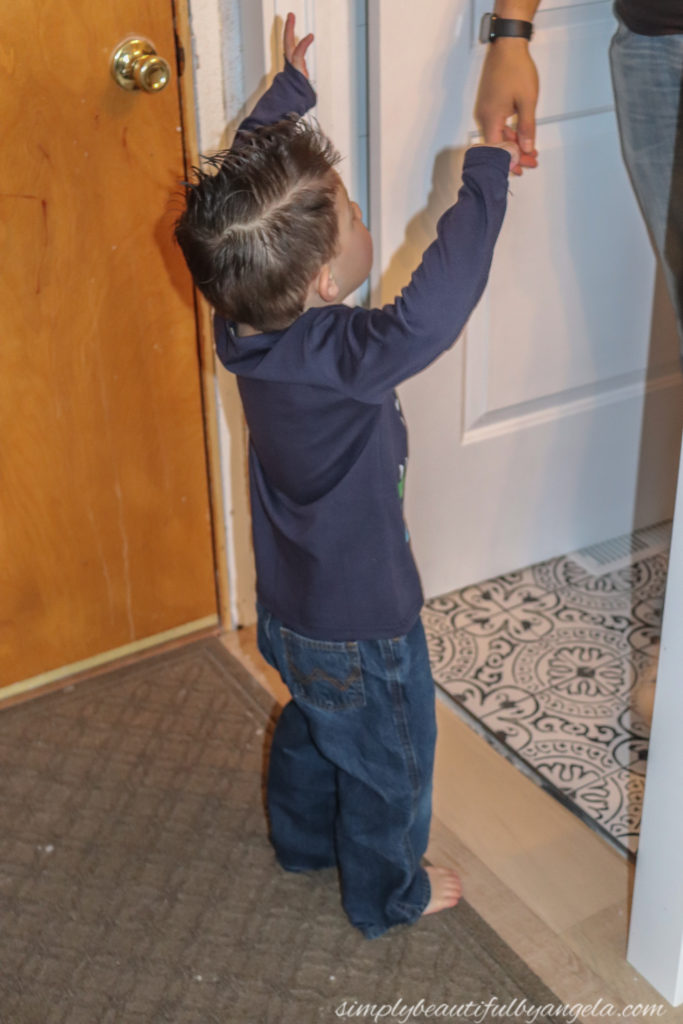 he was NOT happy with me haha!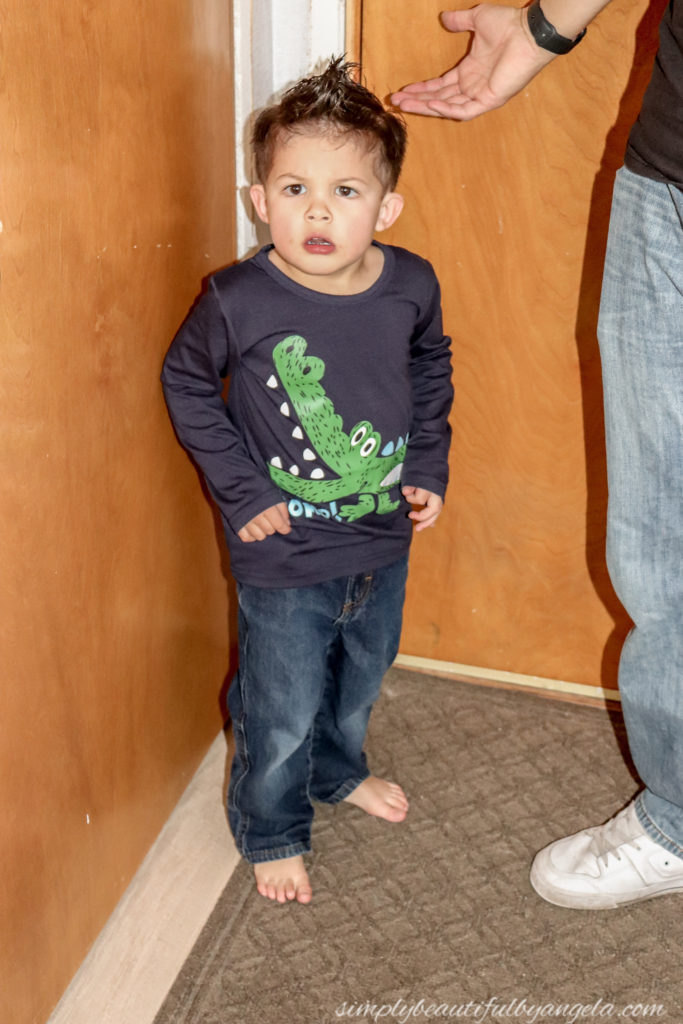 It took some thought on how to set up our first birthday party in our new house, but I feel like it all came together really well.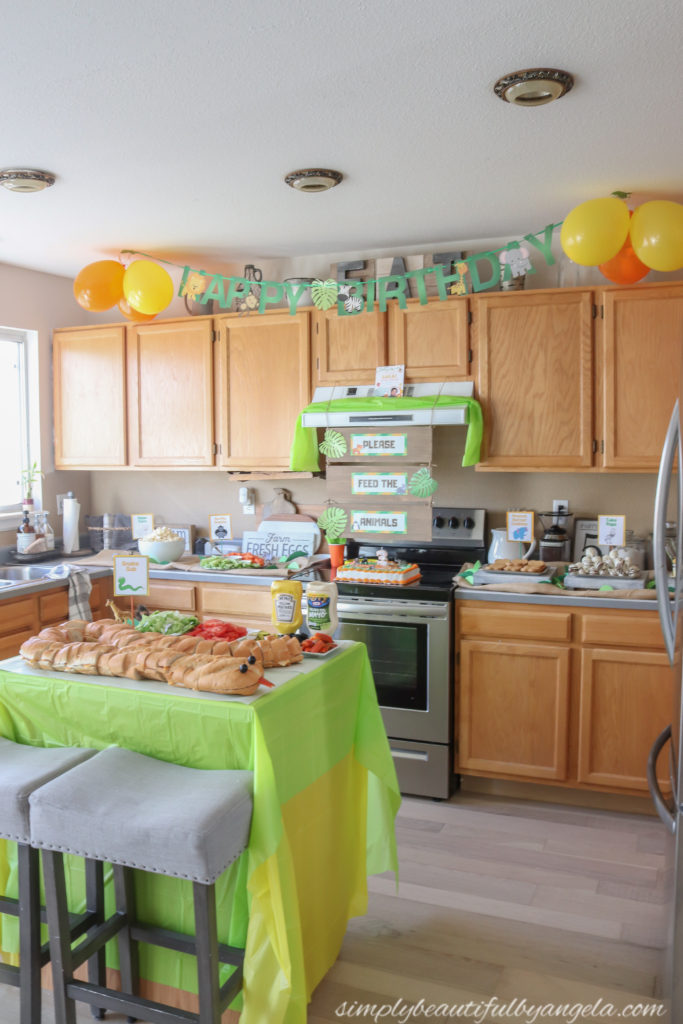 Our big 3 year old had such a fantastic afternoon running around with his friends, eating loads of sugary treats and opening presents.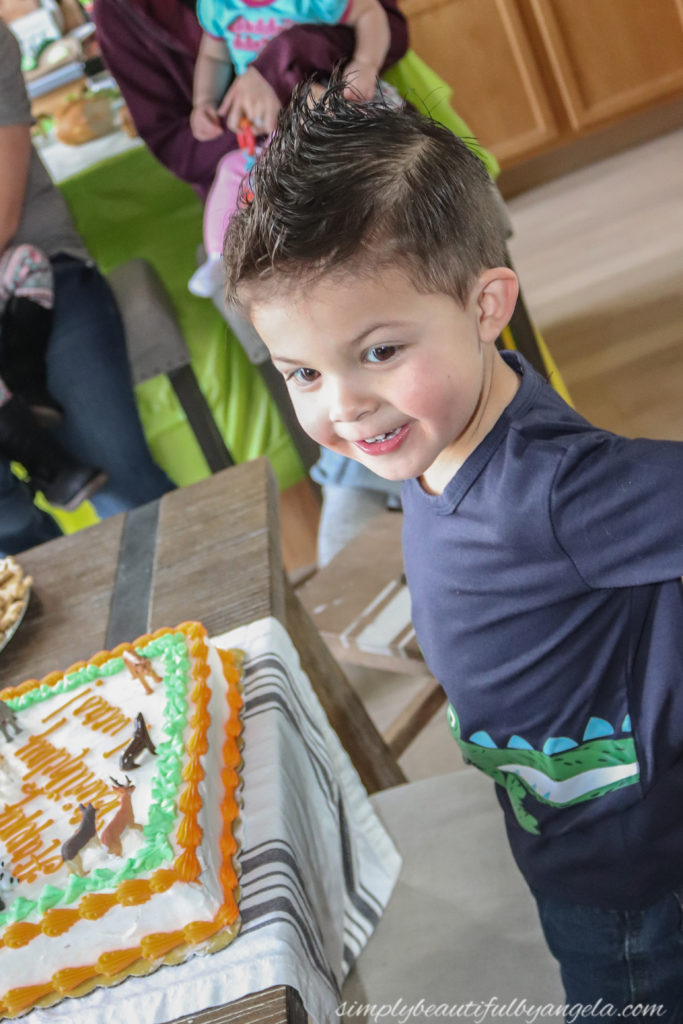 He is even got over his animals being on his cake long enough for us to sing Happy Birthday!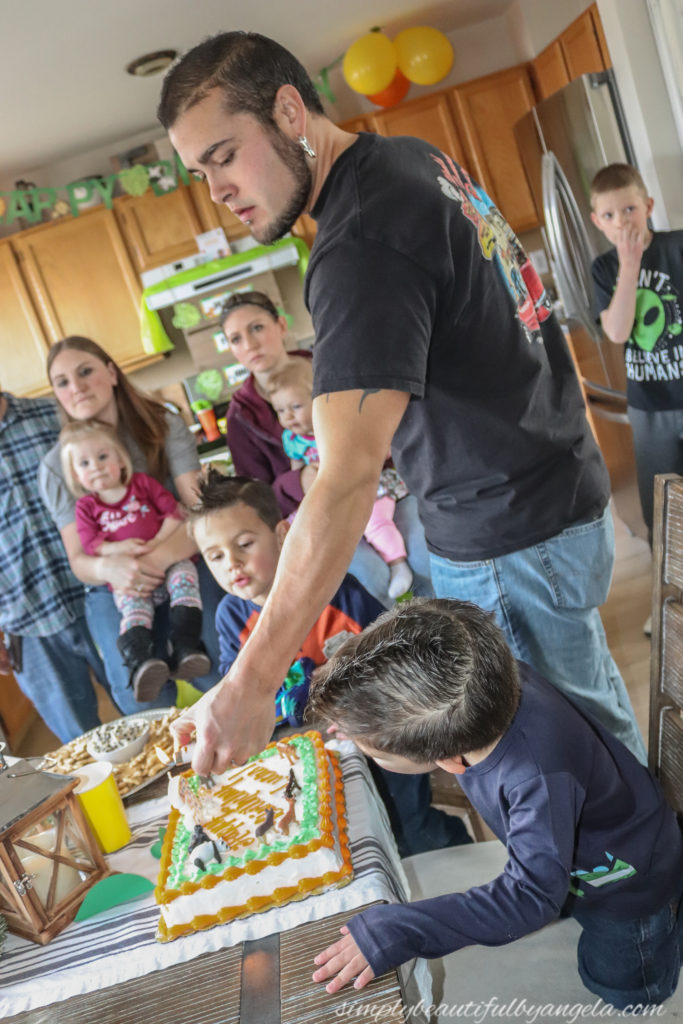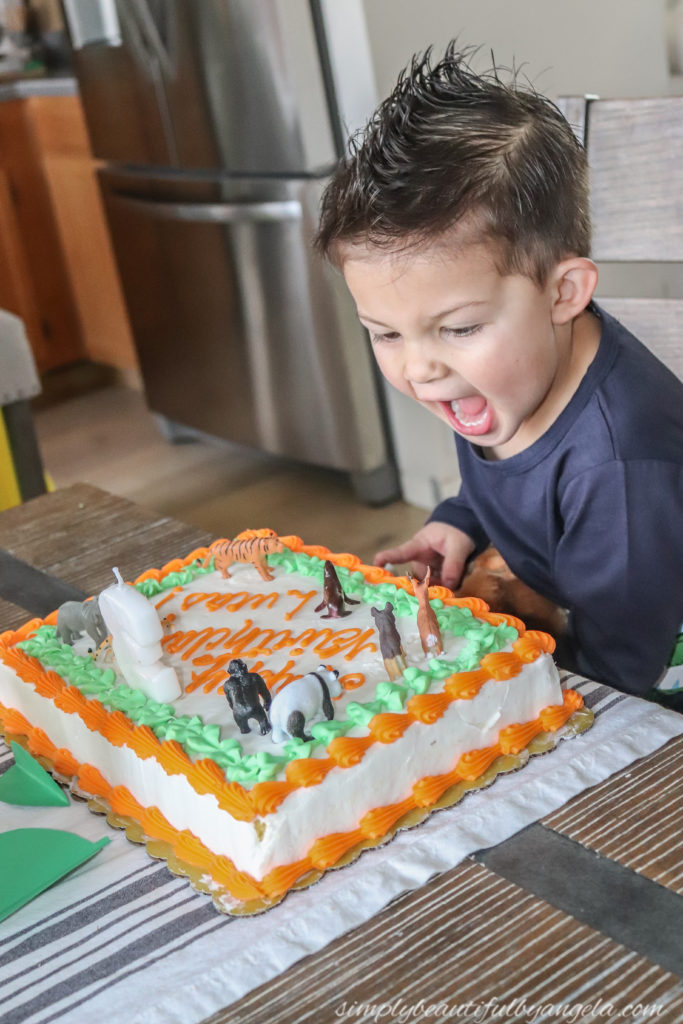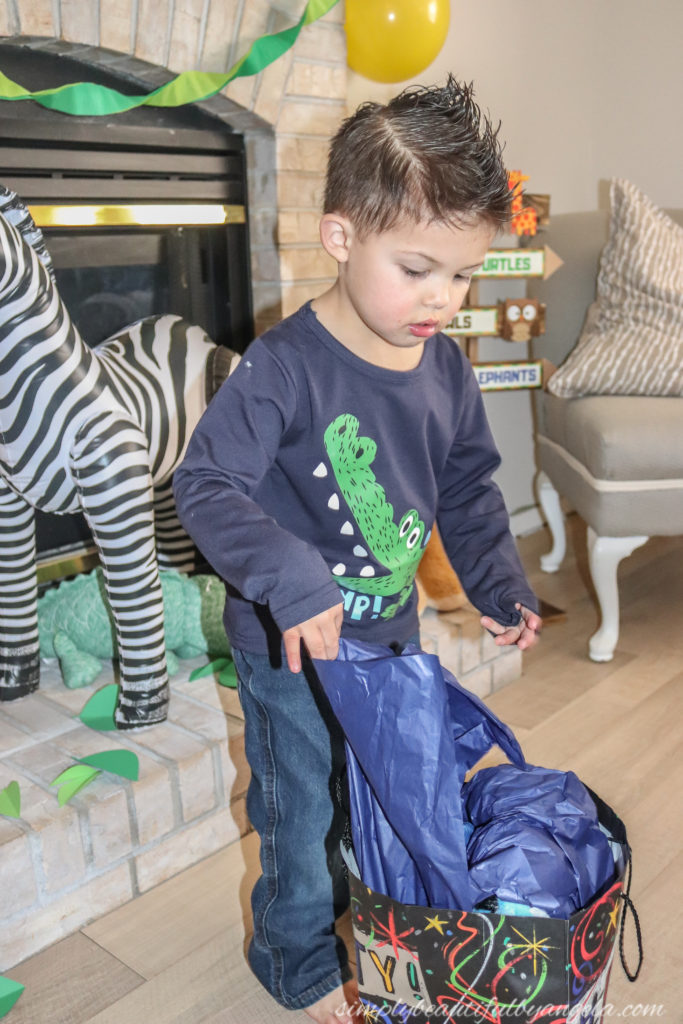 It was a truly wonderful day for our wonderful little boy!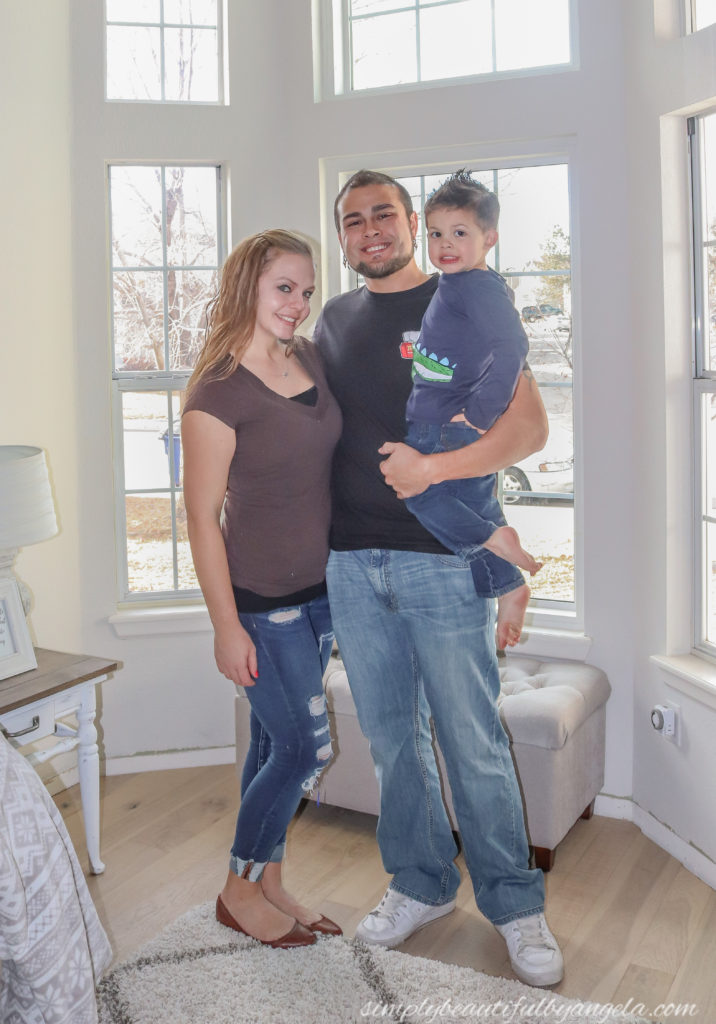 Thanks for stopping by today my friends. Next week it's back to house talk and I will back to share an exciting little update that we made. See you all then!
(Affiliate links may be provided for convenience. For more info, see my full disclosure here.)