Happy Friday everyone! Even though we have an extremely busy weekend planned, I'm super excited for it. Tomorrow we are going to our town's annual Christmas parade and are then hosting a cookie exchange party. On Sunday we are going to head over to my parents house to set up their tree since my Mom is finally home from the hospital. I'm really looking forward to enjoying some fun filled Christmas activities!
So I've been slowly getting the Christmas decor up in our new home the past two weeks and I have been realizing how tough it can be to decorate a new house for Christmas. My groove is alll thrown off and I've been struggling to get things just right. Then I looked back at the home tours that I've shared in previous years for inspiration and was shocked to see how much actually changed from our first year there to our last. It's crazy!
It made me realize that it takes time to adjust to a new home and I probably won't get it right our first year here. Maybe not even the second or third. So today I want to share various shots from our first Christmas at the old house and compare them to the last one. This should be fun–and interesting since my photography was preeeeetty amateur back in 2014. Seriously you guys, it's taking me a lot of courage to pull these back up and look at them. But I hope they can help me show you guys how much things really progressed over the 4 years that we were there.
2014 Foyer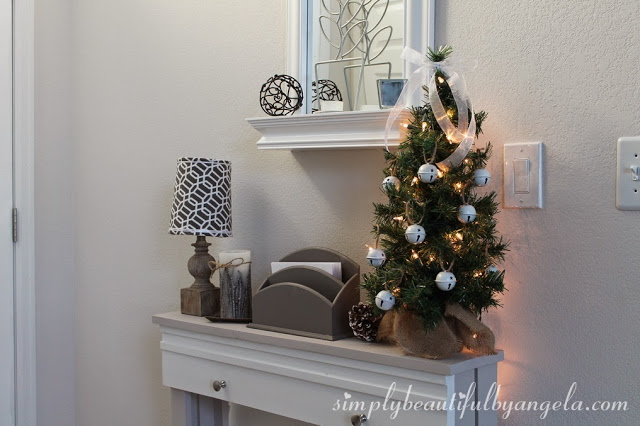 2017 Foyer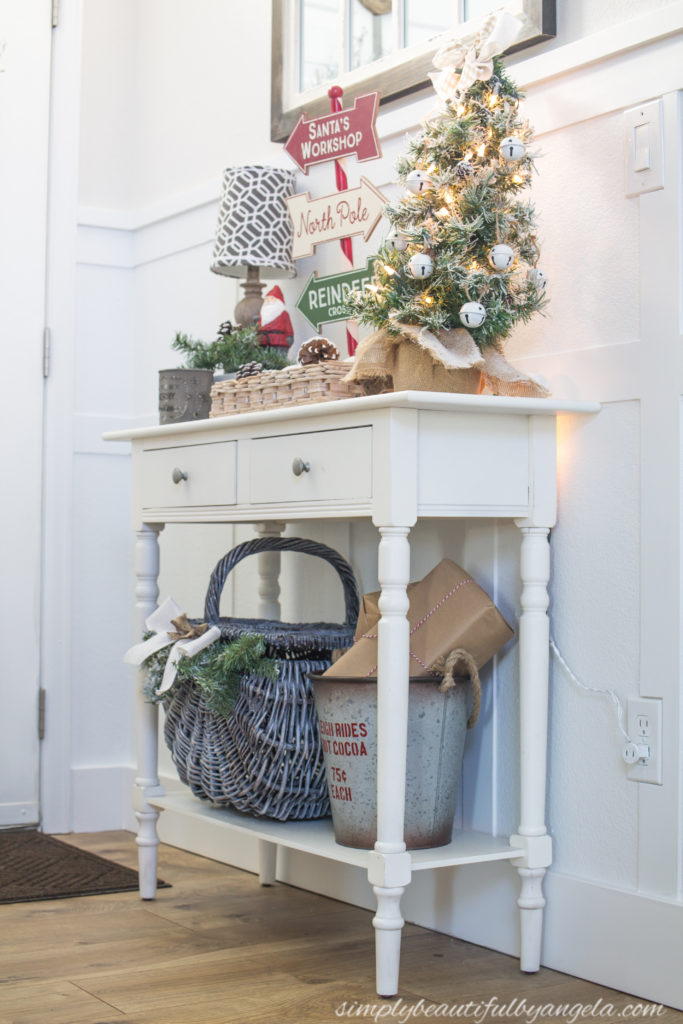 I was so proud of my skinny DIY entry table when I first built it, but I finally decided to not be afraid of putting a bigger one in this spot and it made a huge difference. The mini tree survived all 4 years, although the flocked snow that I added made it look a lot fancier. The board and batten and new floors helped too 🙂
2014 Banister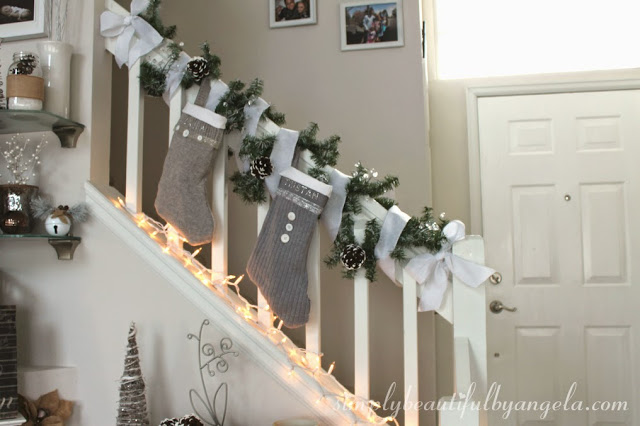 2017 Banister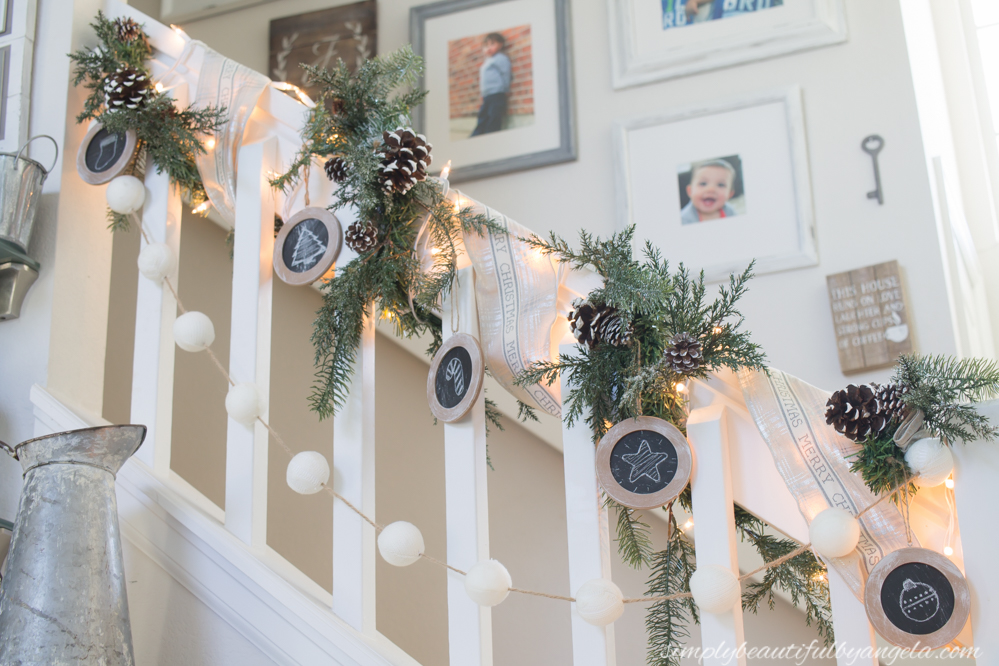 I upgraded the garland and got a pretty farmhouse style ribbon from a local boutique. I also added little hanging chalkboards and a pom pom garland. But what made the biggest difference of course was the fact I figured out that the lights look a whole lot better on the railing instead of awkwardly hanging out at the bottom. A true face palm moment for sure!
2014 Mantle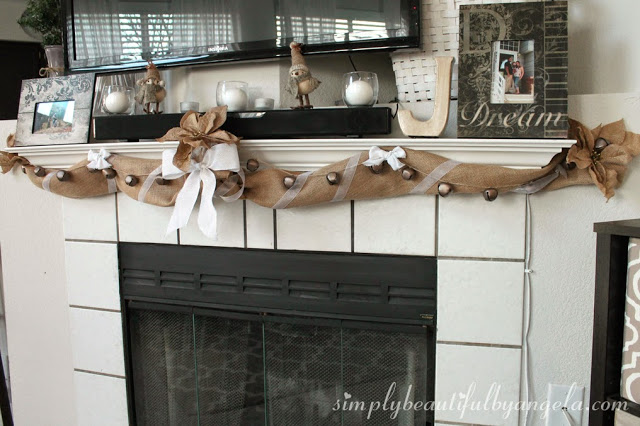 2017 Mantle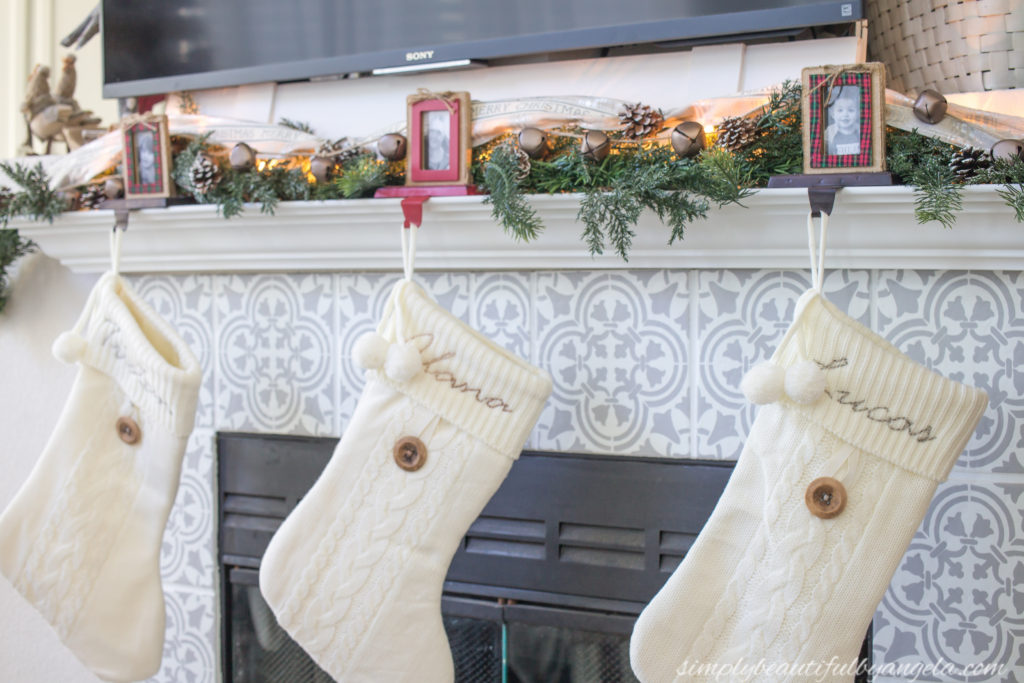 The only thing that stayed the same throught the years were the jingle bells. Only rather than draping them across the strange burlap contraption that I had going on, I set them on top of a pretty lush garland nestled behind the kids' stocking hangers. My DIY stenciled fireplace tiles also made the whole space feel cheerful and cozy.
2014 Coffee Table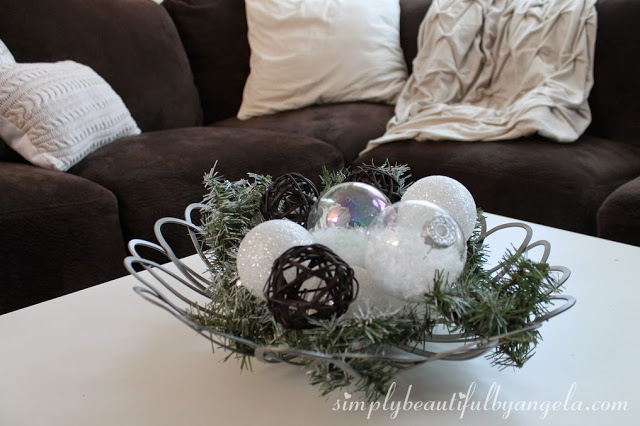 2017 Coffee Table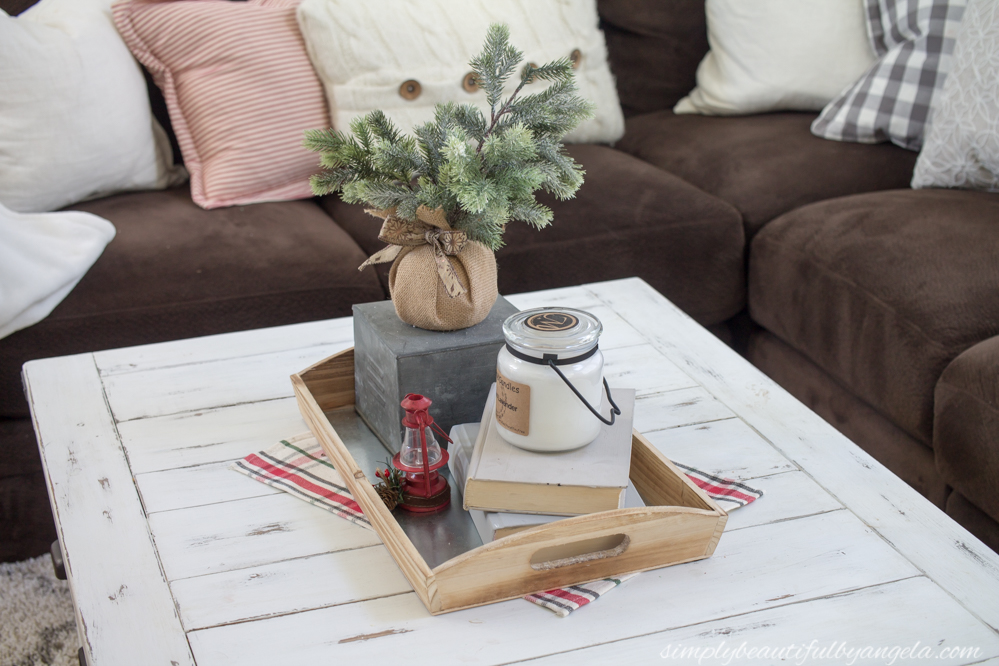 The most noticeable difference in our living room was our big chippy faux card catalog table that replaced our cheap IKEA one. I also discovered trays and began an obsession to use them wherever possible–my favorite being the coffee table.
2014 Staircase Wall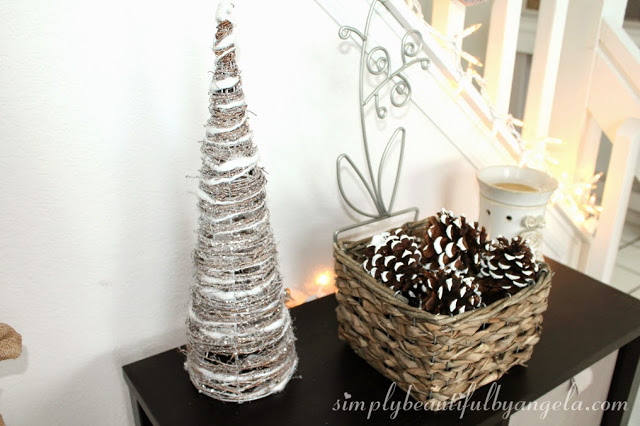 2017 Staircase Wall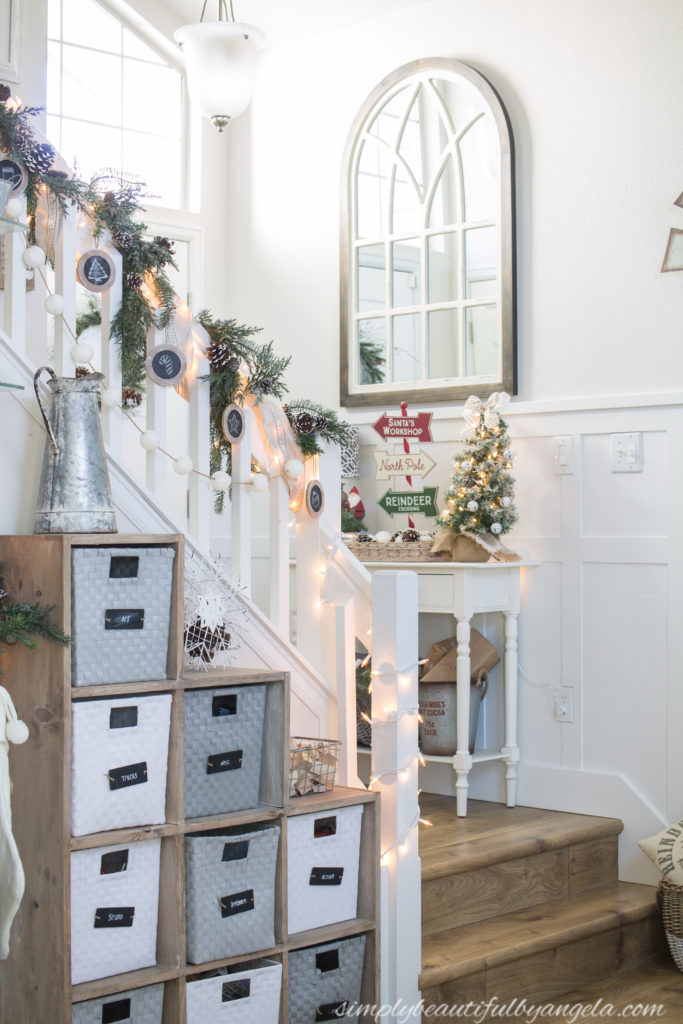 Despite the fact that I actually zoomed out to get a better picture by 2017, the new toy storage unit that we built for this wall filled out the space so much better and made decorating super simple. All I did was prop up a big metal snowflake with pine cones and boom–decor here done!
2014 Dining Table
2017 Dining Table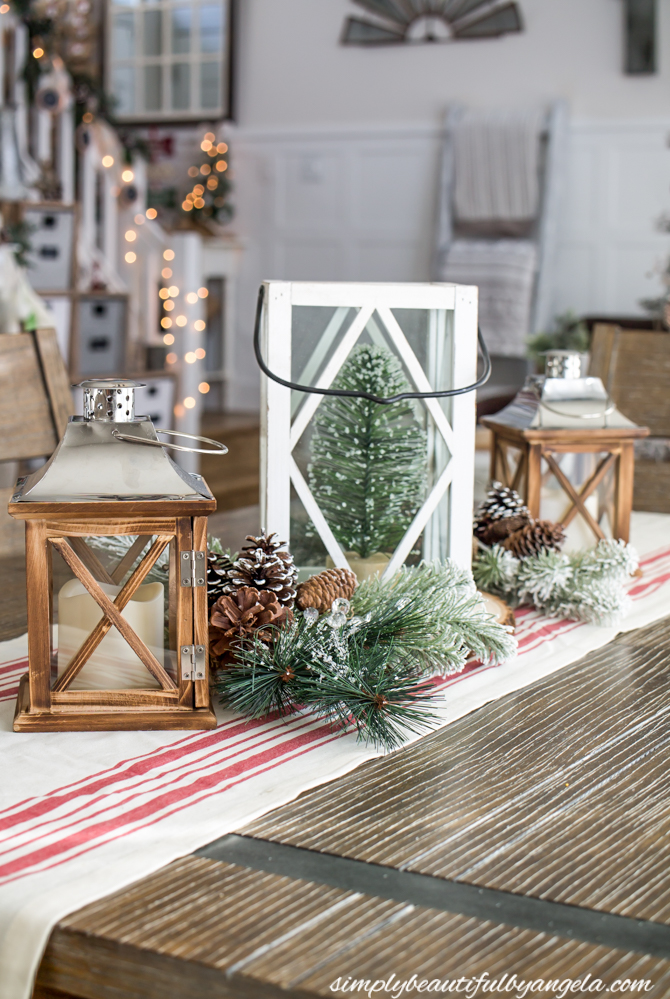 I created a this rustic tablescape that was a lot more interesting than the single vase that I had back in the day, yet simple enough for the kids to not mess with it too much.
2014 Mudroom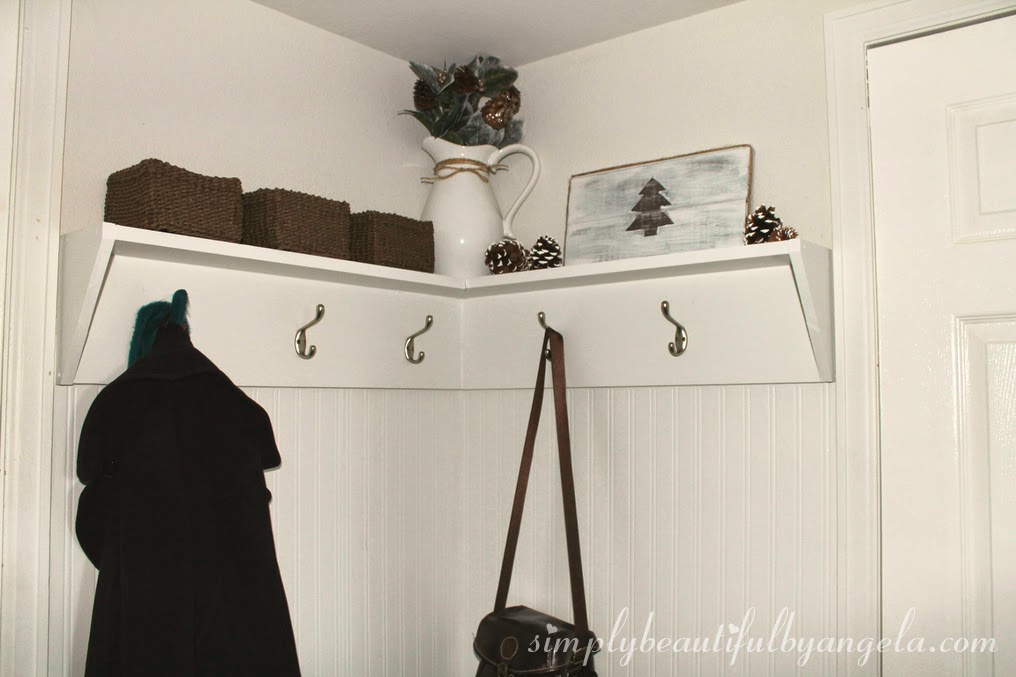 2017 Mudroom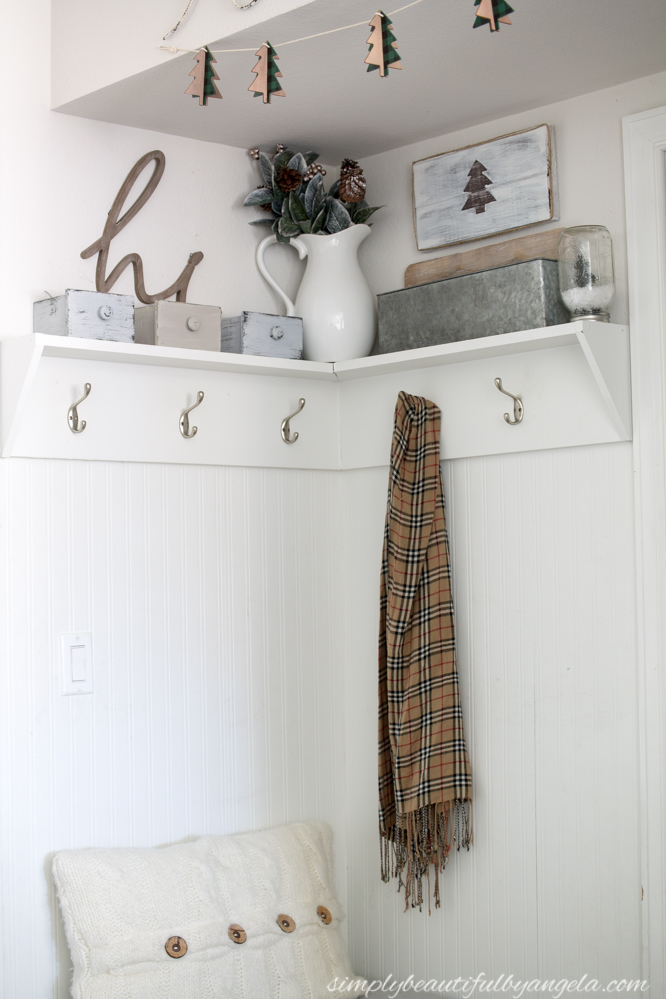 The pitcher and DIY tree art stuck around throughout the years, but I definitely learned how to fill out the space a little better.
2014 Tree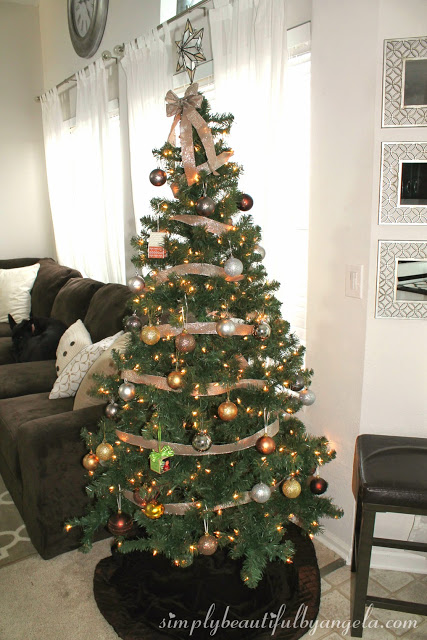 2017 Tree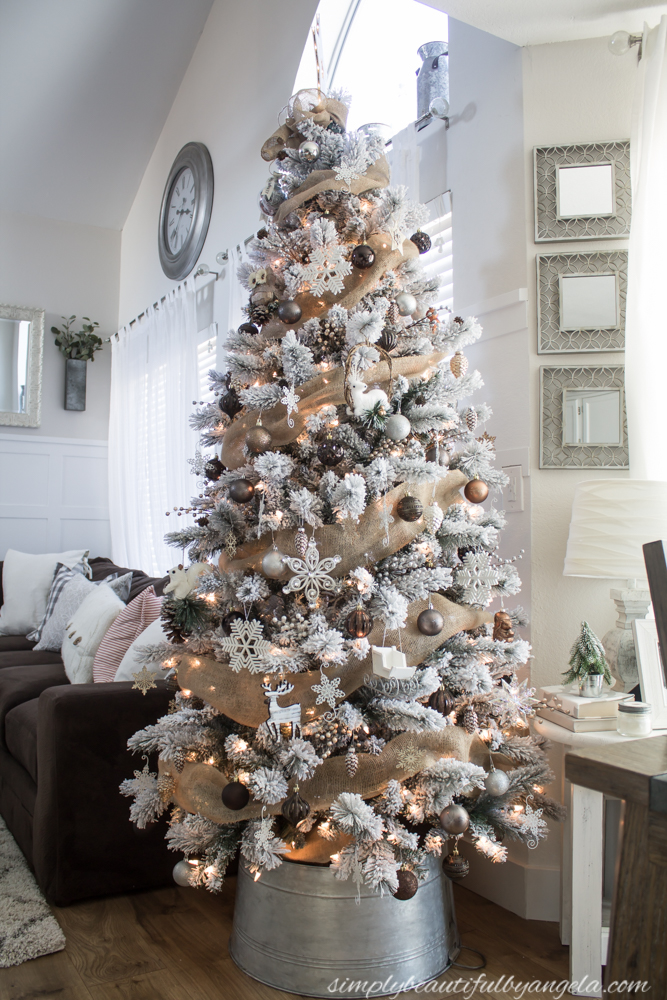 Last year I finally took the plunge and replaced our smaller skimpy tree with the tall flocked tree of my dreams. I decided to do my first theme tree and created a winter woodland tree and it turned out even better than I had imagined it would.
P.S. Would you all believe me if I told you that I actually hung on to the old tree and recently used it to create the Santa tree in our new house…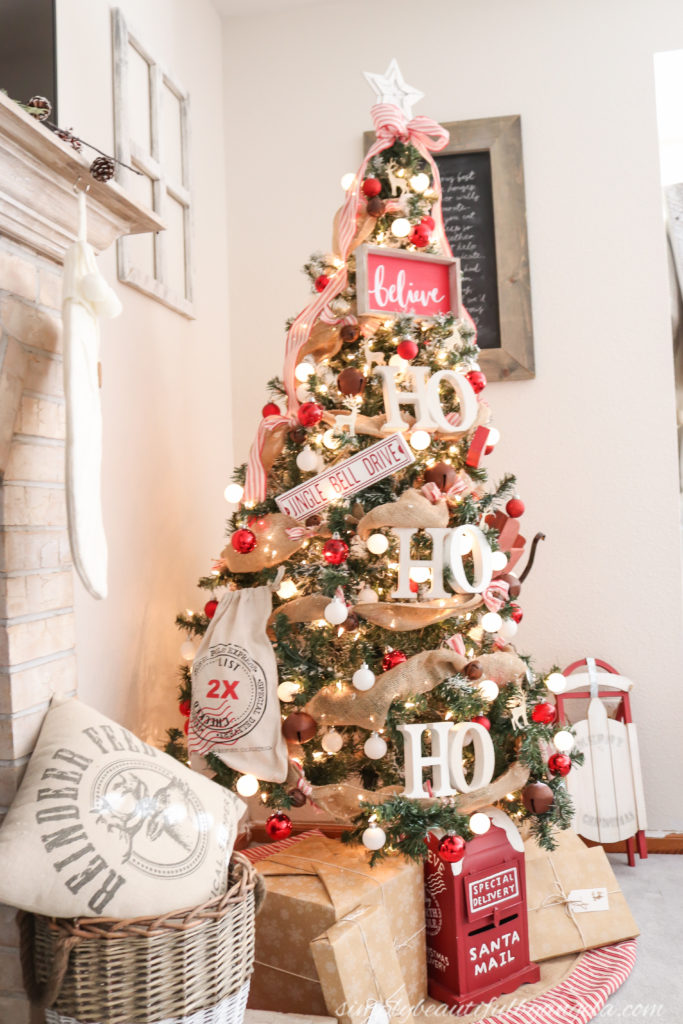 Yep…same tree 🙂
I have to be honest with you guys. I can be super critical of myself so looking back at these pictures and seeing how much I've actually grown as both a designer and a photographer has been really helpful for me. So thank you for joining me on this blast from the past and I hope that it's been helpful to you as well if you find yourself frustrated trying to decorate a new home.
It's also been somewhat touching to see these pictures and relive a few wonderful Christmas memories that we had in that house.
From the first…
to the last!
Linking up to these awesome parties!