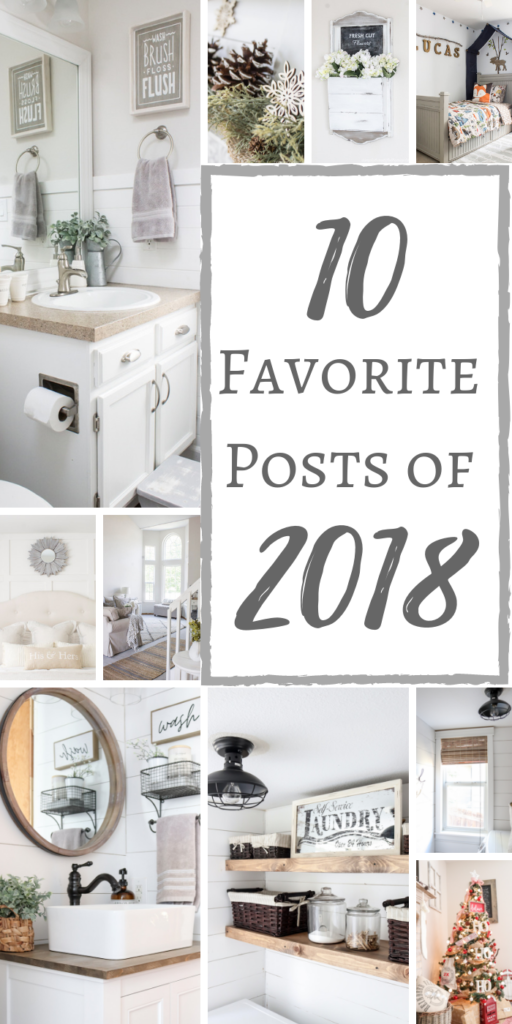 Hello my friends and happy New Year's Eve! This year totally seems like it flew by in such a flash, didn't it? For the most part, it was a pretty good year for us. It took a little bit of a rough turn at the end with my mom's health issues, but hopefully we will start to swing up from that in the new year.
The highlight of the year was most definitely the purchase of our new fixer upper. At the beginning of the year, if someone had told me that we would be living in a new house by the end of the year–I highly doubt that I would have believed them!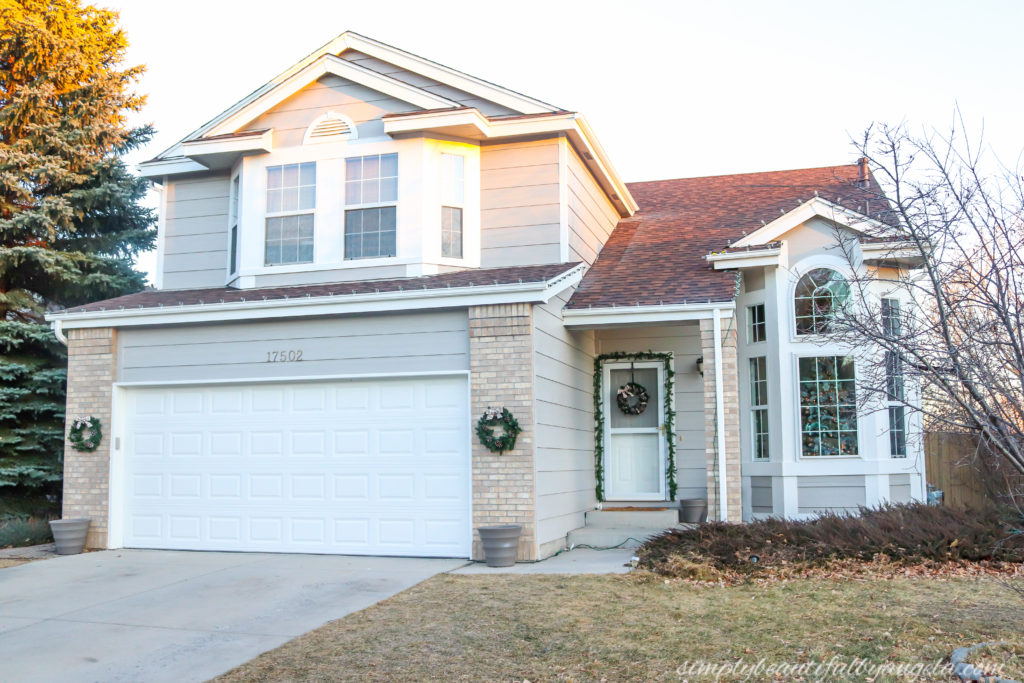 We certainly have our work cut out for us but have already gotten quite a bit accomplished and I can't wait to see what we will check off of the list next year.
Anyways, last year I shared the top ten posts from the year ranking wise, but this year I wanted to do things a little differently. So today I am going to share my personal favorite ten posts from 2018. These are the projects that I am most proud of and looking back at them puts a huge smile on my face.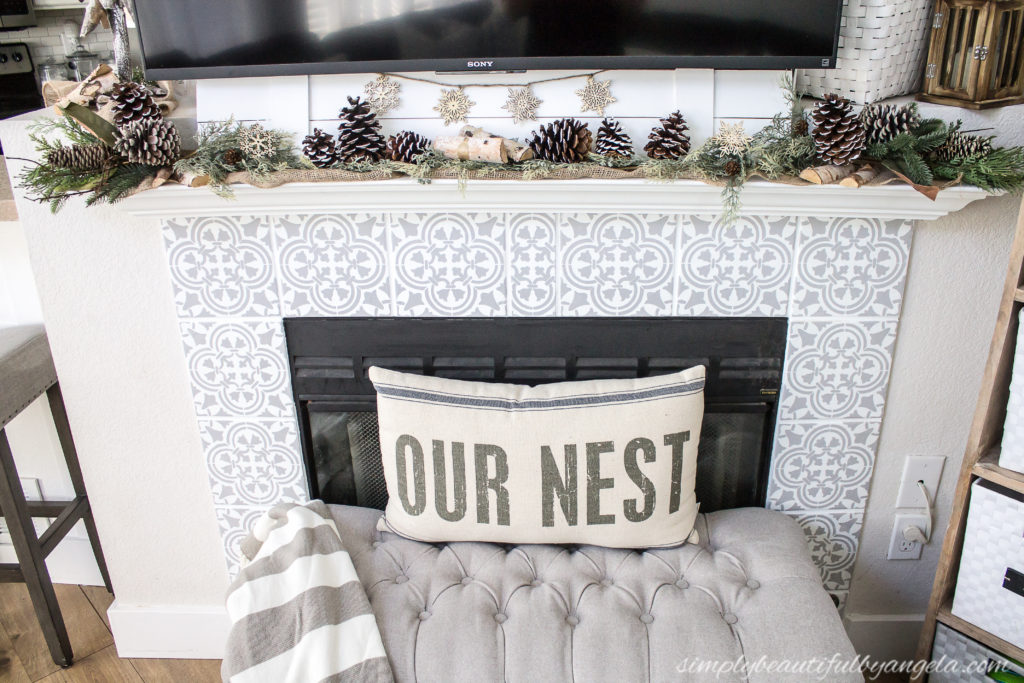 For the first time this year I put up some winter decor after taking down all of the Christmas stuff. Adding things like greenery, pine cones and birch branches around the house created such a super cozy feeling during those cold winter months and made them so much more bearable!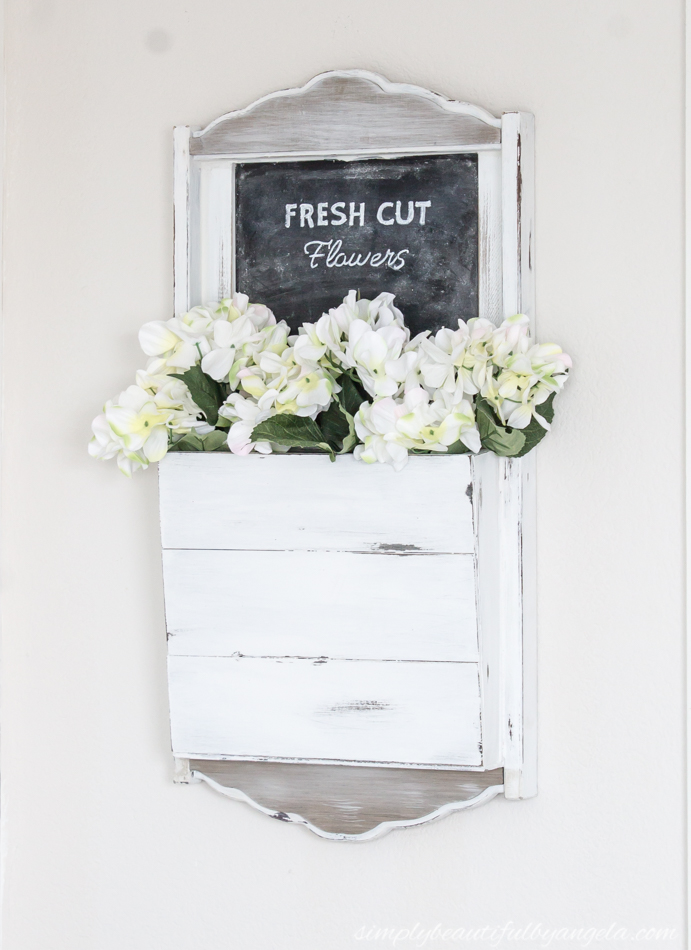 In February I completed probably my favorite Thrift Store Challenge upcycle of all time. I found a strange wood contraption at Goodwill one day, and although I had absolutely no idea what to do with it I had a feeling in my gut about it so I bought it. I ended up painting the top half with chalkboard paint, added a pocket to the bottom to hold flowers and gave the whole piece a coat of paint to create a fun piece of wall decor.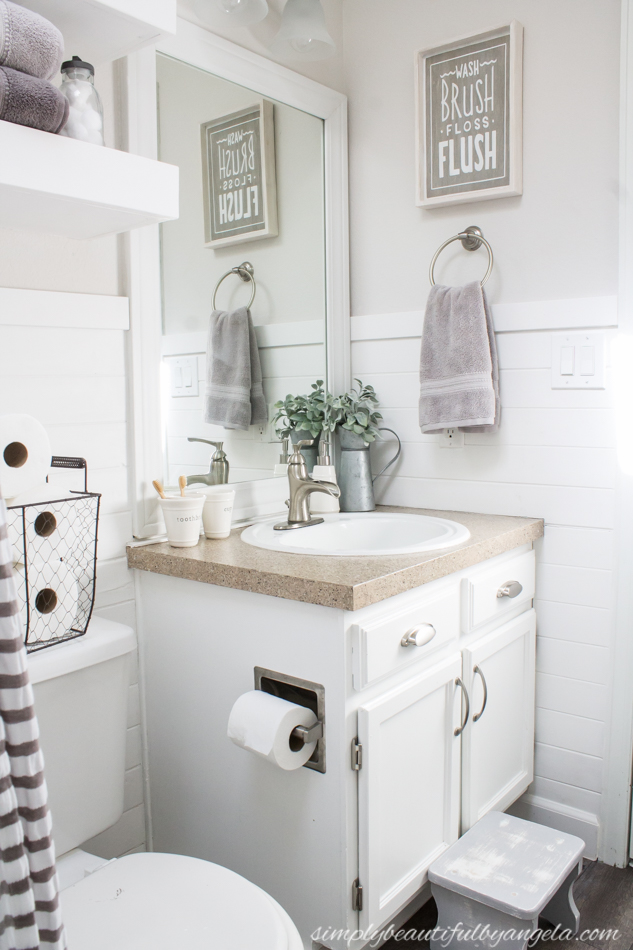 At the beginning of the year I decided to get a new shower curtain for the boys and over the next couple of months it trickled in to one update after another. I was absolutely thrilled with how nicely this bathroom came together—a perfect mix of farmhouse and fun whimsy.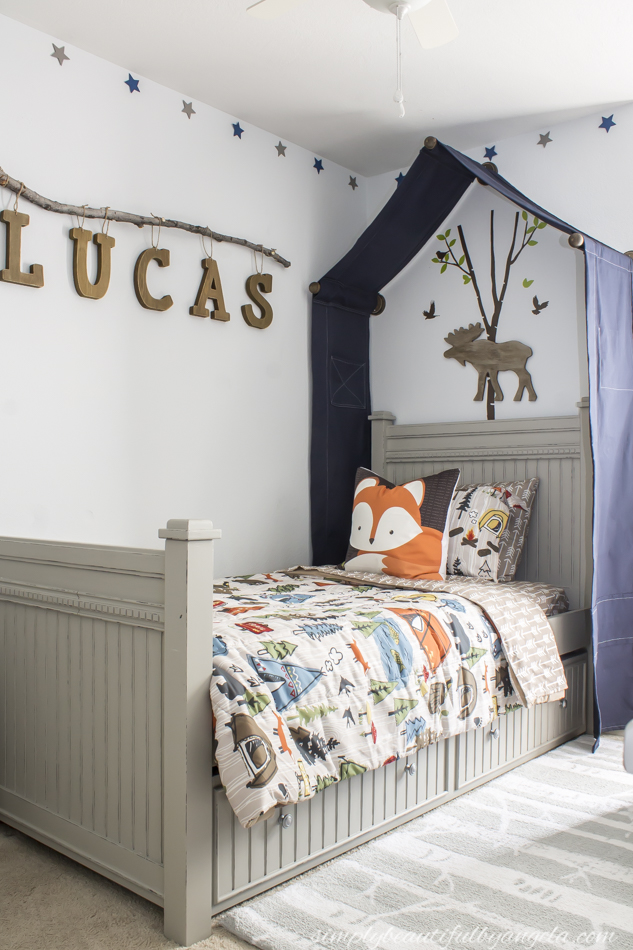 In the spring I participated in the One Room Challenge to create Lucas' woodland themed big boy room. We found out that we would be selling and moving about half way through the challenge, but I still put it all together so that Lucas could enjoy it for the short time that we would be there. Once we moved I set it all back up in his new room!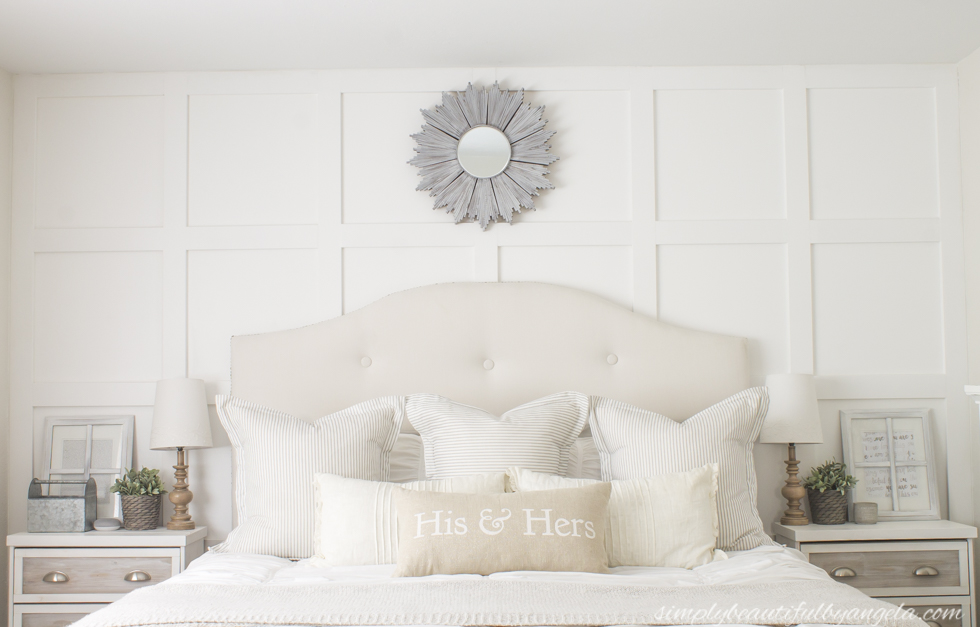 My first big project in the new house was the board and batten grid feature wall in our room. We had one in our old room so it was one of the first things that I wanted to recreate here. I made a few changes to how I did it before. I love the interest that it adds to the space and I feel like it makes our room feel super fancy.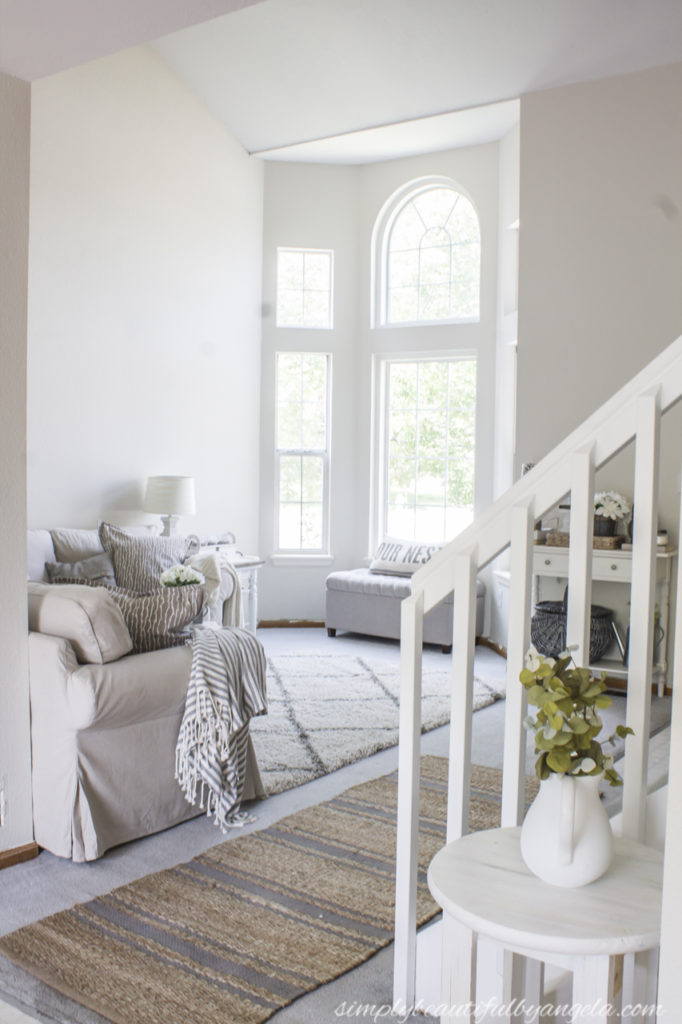 It was shortly after completing the board and batten wall that I started to feel UBER overwhelmed with the new house. So I decided to put together a post about the little progress that we have made and it actually made me feel pretty good! It's easy to get caught up in wanting everything done right away and forget about what we have accomplished. When I posted this the front room was already looking much better than it did originally, and it looks even better today with the new floors and wall hangings up.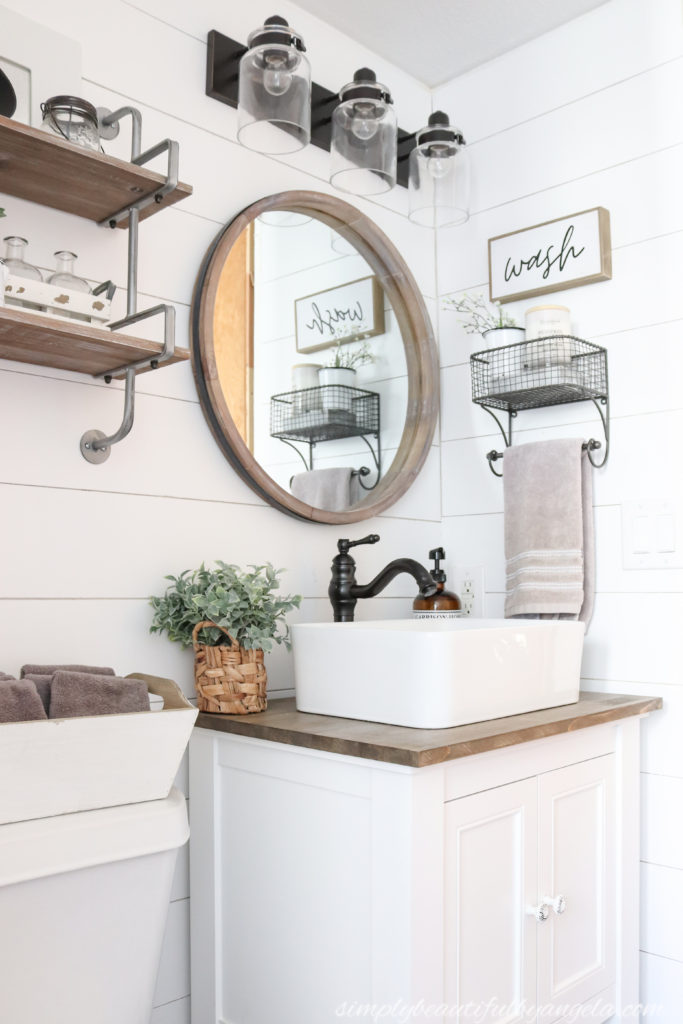 This was hands down, THE most exciting update that we have done to the house so far. For years I have wanted a vessel sink and was always terrified how how difficult the install would be. We finally decided to tackle it during our powder room renovation and it actually wasn't bad at all! I let the hubby take the reigns on the blog post and he went through what he did step by step.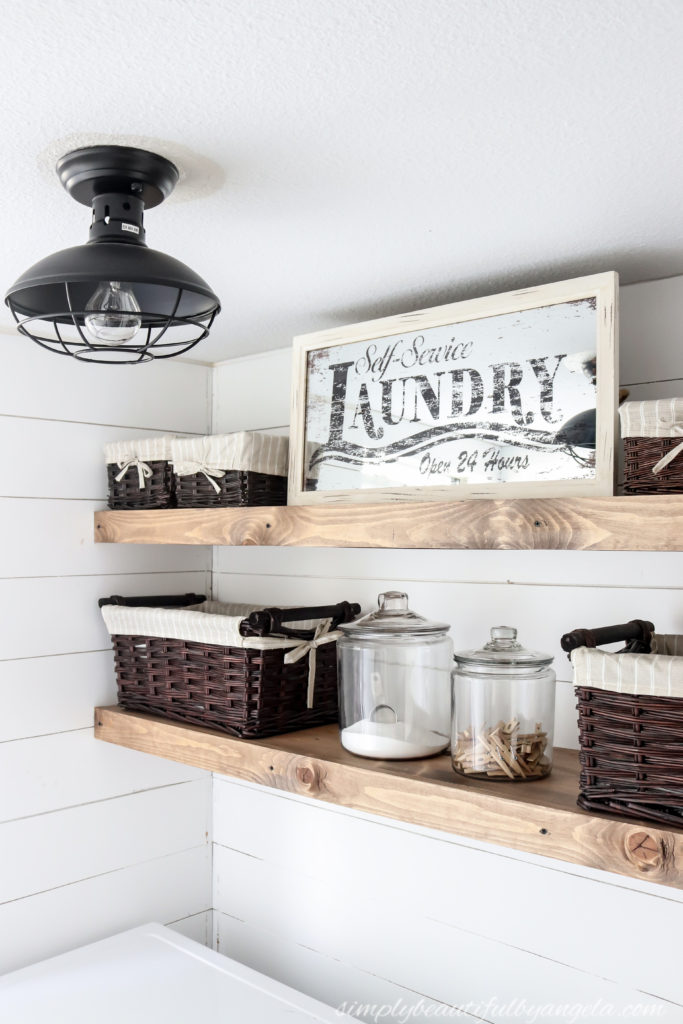 The floating shelves that we built in the laundry area were an exciting project to finish since we had been piling mountains of stuff on top of the washer and dryer for months and it was starting to get out of hand. I'm not sure why we put them off for so long because they actually came together very quickly–we're talking maybe a couple of hours from start to finish. I'm happy to report that since finishing them this space has remained mostly clutter free!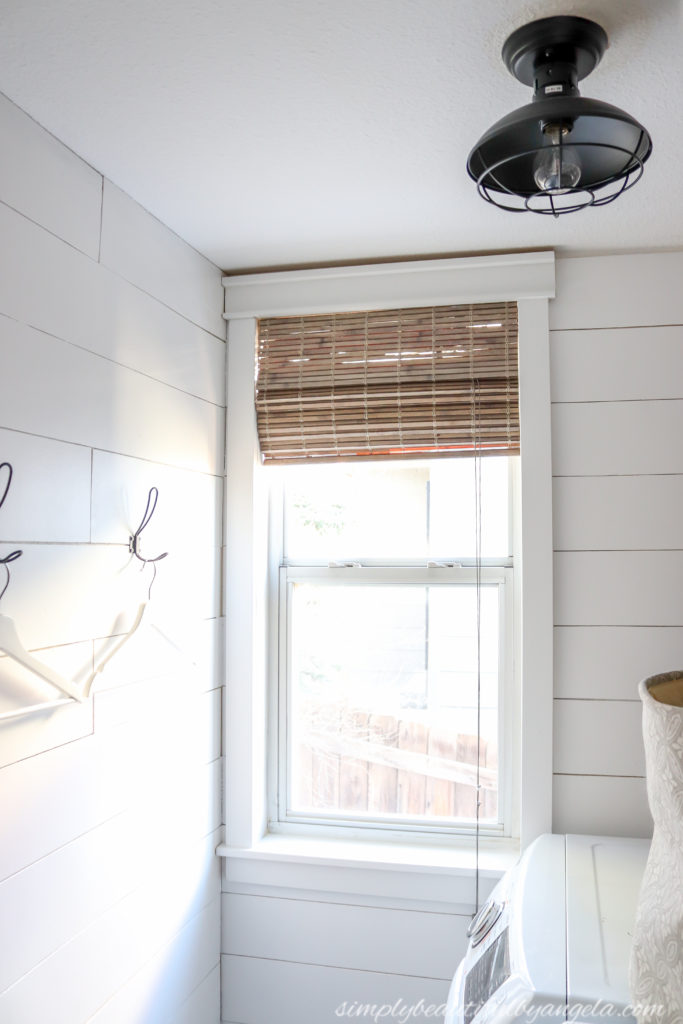 I've admired craftsman style trim for a very long time so I finally decided to give each and every window and door in the new house craftsman style trim. I started with the window in the powder room and was so happy to find out that it wasn't as hard as I had thought it would be. It makes such an impact and I am so eager to start tackling some more.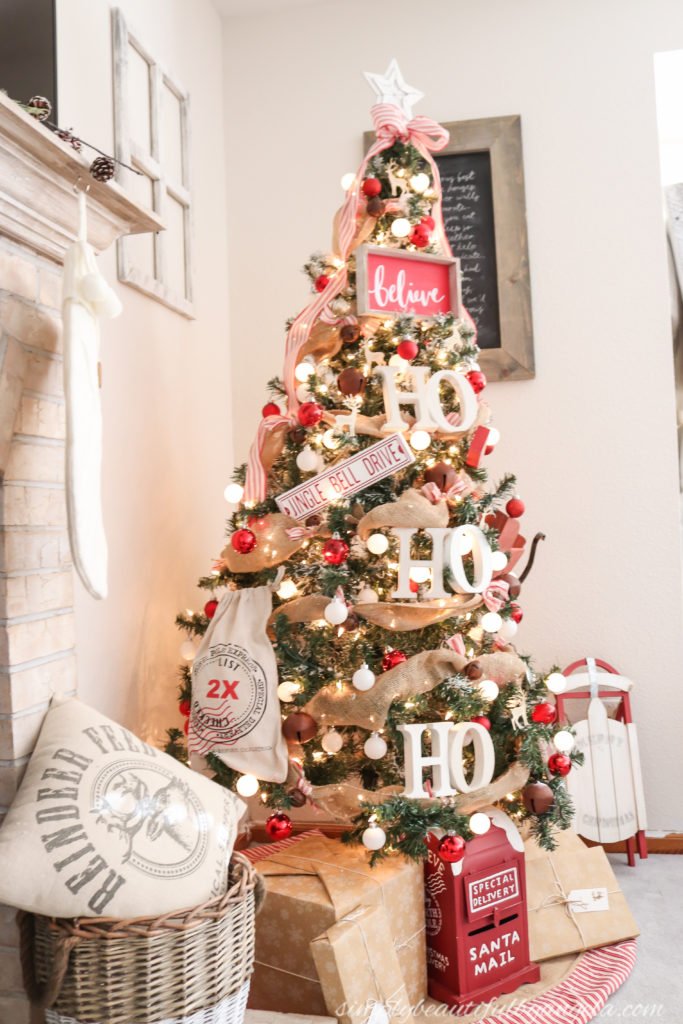 I put our big woodland themed tree by the bay window in the front room, so I decided that we needed a tree in the living room since that is where we spend most of our time hanging out. I created a rustic Santa themed one and was so happy with how it turned out. The kids loved the idea and had fun helping me put it together.
Whew! Looking back through all of these all I have to say is…what a crazy, absolutely wonderfully successful year! I hope you all have a fun and safe New Years Eve and I will see you all next year!