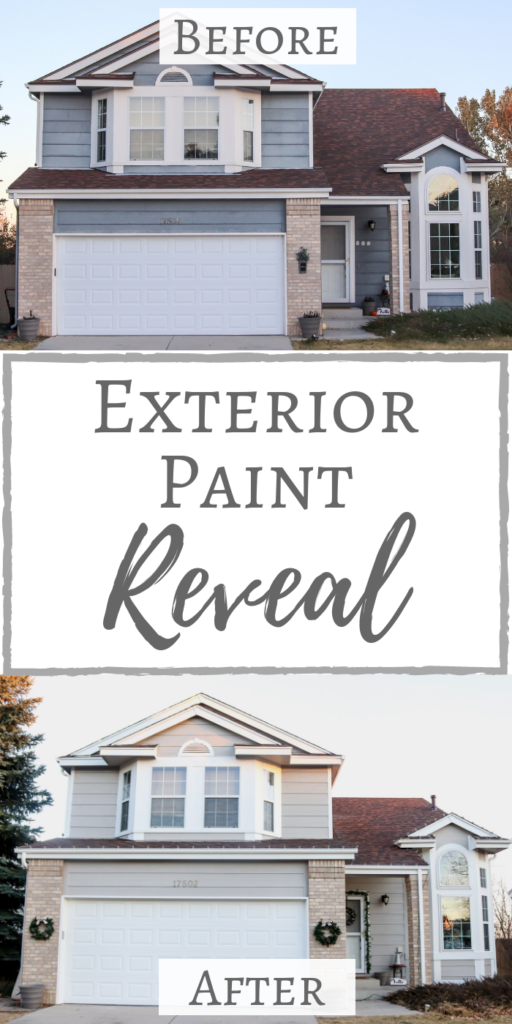 Hello friends!  Remember back in October when I was agonizing over exterior paint colors?  Well I finally made my decision, sent the choices to the painting company and our house now has a whole new look!
As a reminder, this is how our house used to look.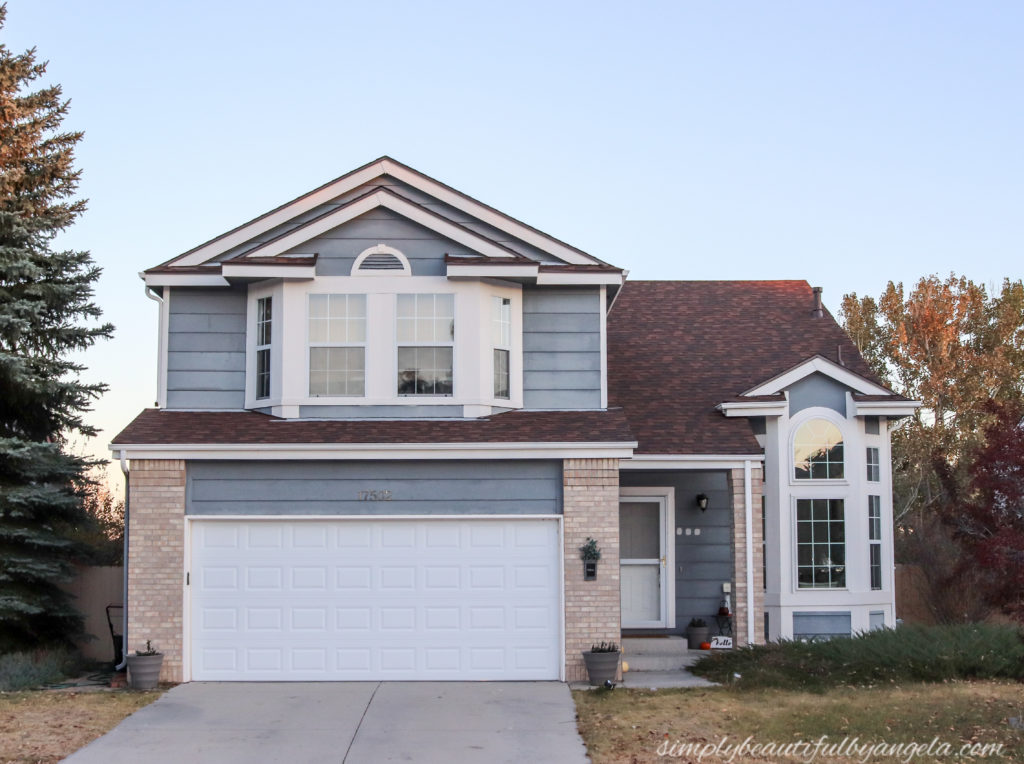 Yep, that's a 25 year old paint job that had suffered it's fair share of weathering. When we first purchased the home we knew that a new paint job was going to be a top priority. I also wasn't digging the dark blue gray that was currently up there.
I started searching through every shade of warm gray ever made and struggled to choose three to get samples of. Even after I had it narrowed it down to three I STILL had a hard time deciding.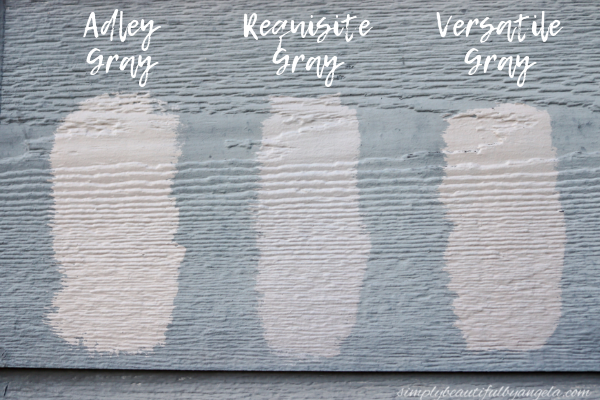 But at last—I finally chose Requisite Gray by Sherwin Williams and I couldn't be happier with how it turned out!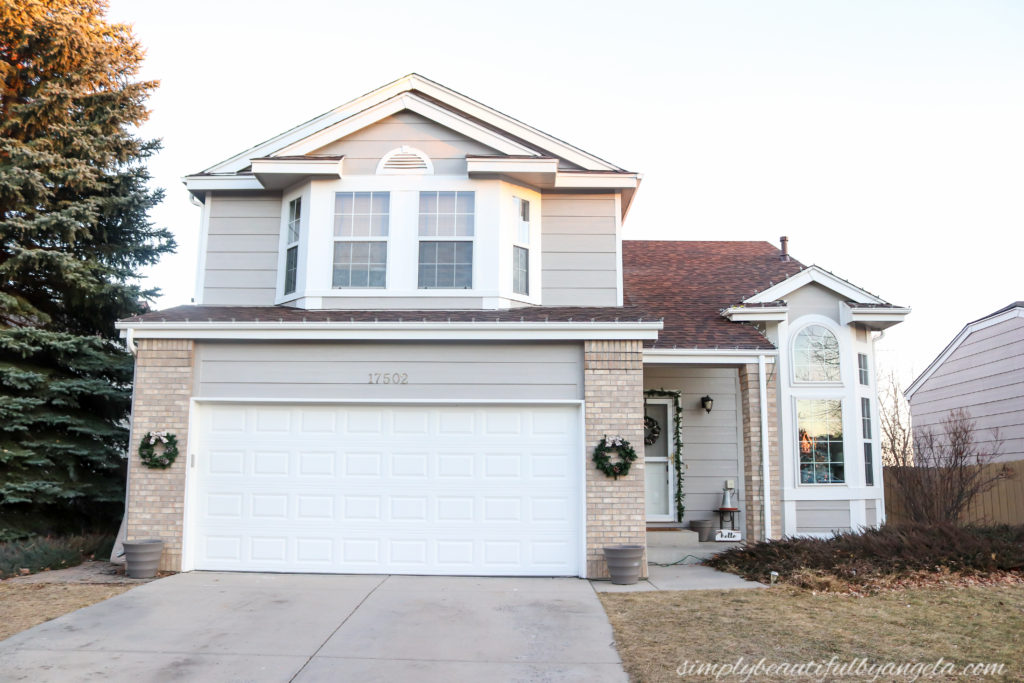 Isn't it pretty??!  Seriously, it's like this shade of paint was made specifically for our house.  I'm so in love.
For the trim I chose Snowbound by Sherwin Williams. It's a nice bright white that has just the slightest creamy undertone that pairs with the Requisite Gray perfectly.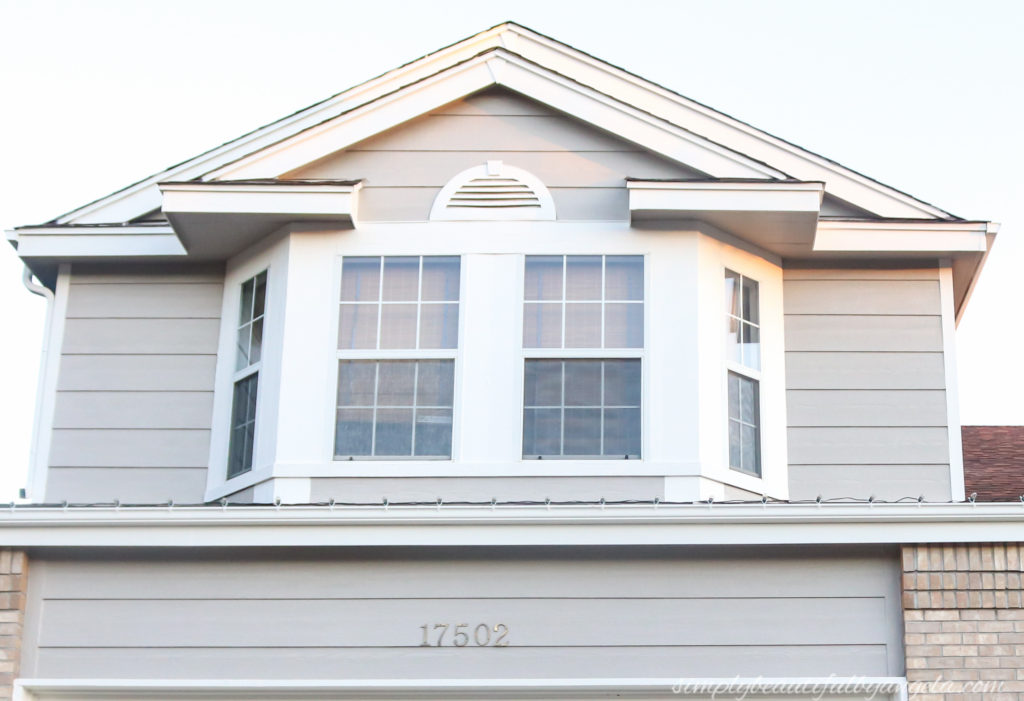 I love pulling up to this every day. The new paint feels so cheerful and I am completely amazed with how different it feels.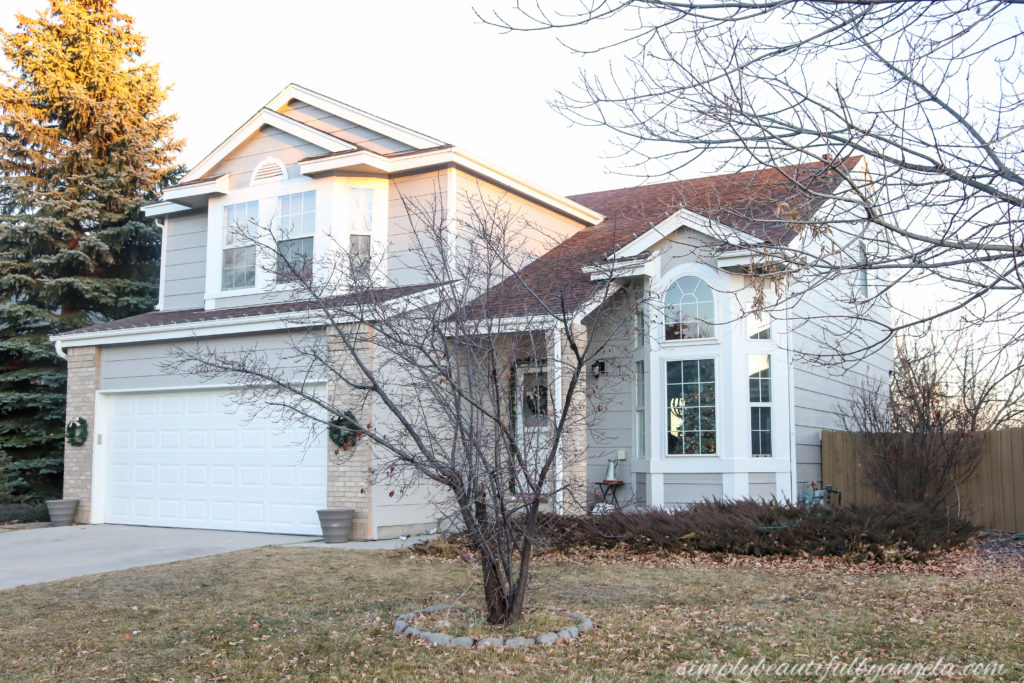 The company that we hired (Rocky Mountain Painting Company if you're local) was overall pretty easy to work with and the quality of their work was good. My only complaint is that they didn't do a stellar job of taping off the roof in this section so it got a little bit of overspray.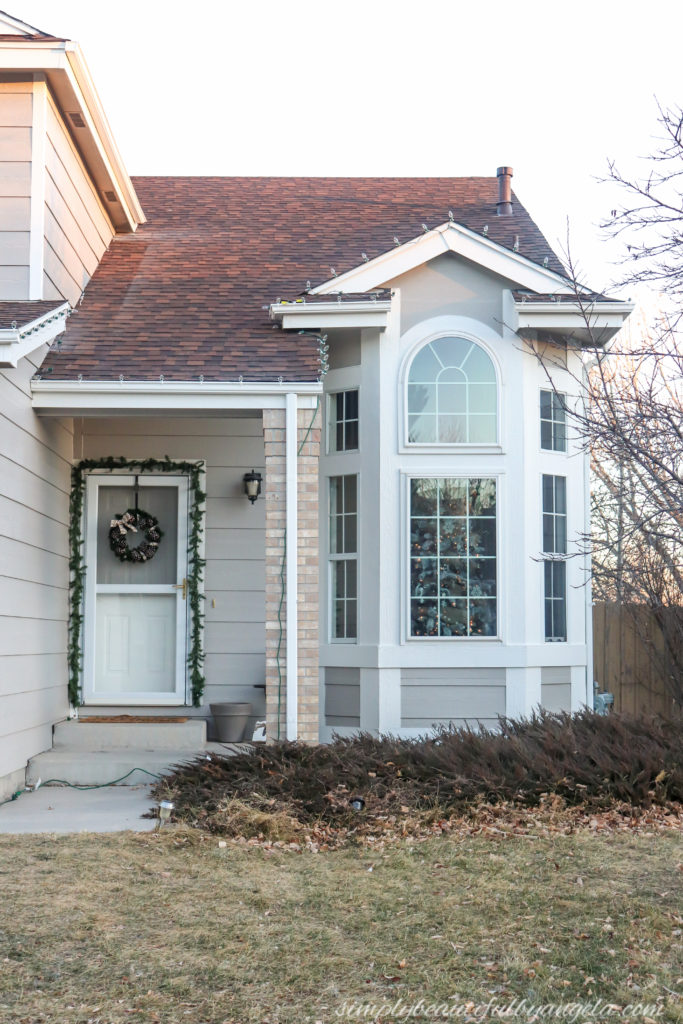 I've emailed them and am crossing my fingers that they can provide some sort of a solution–whether it's being able to remove it somehow or providing a slight discount to pay a roofer to replace those shingles because I already know it's going to bother me until the end of time!
Other than that I am so happy with the light and airy feeling that the new paint gives the house.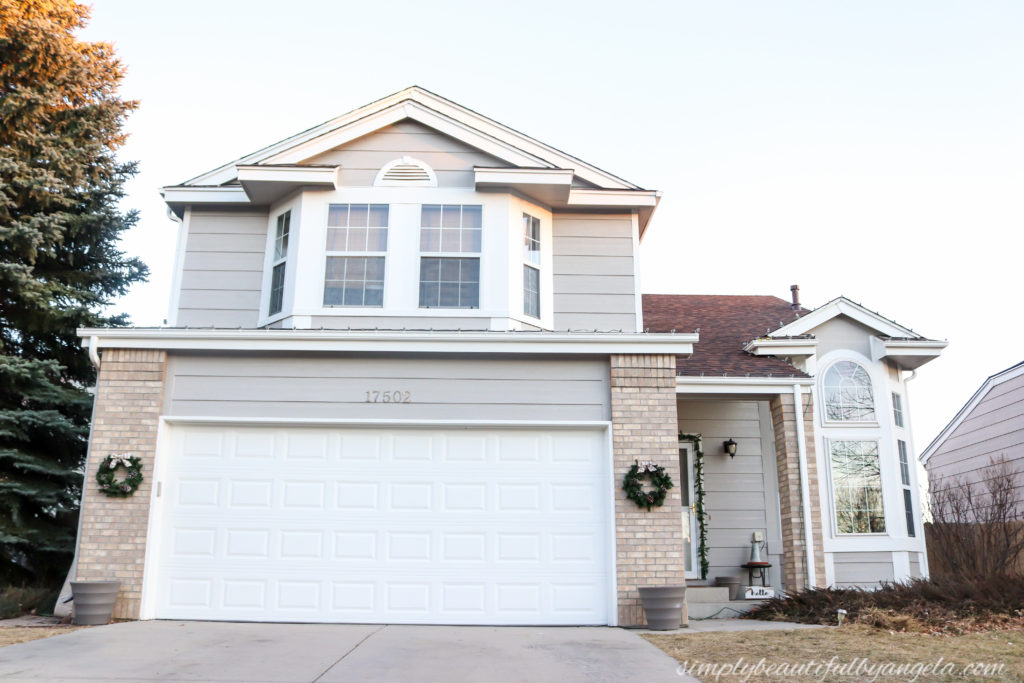 Since it's against the HOA to paint brick I had to choose a color that blended well with the brick. Requisite Gray seemed to fit the bill perfectly.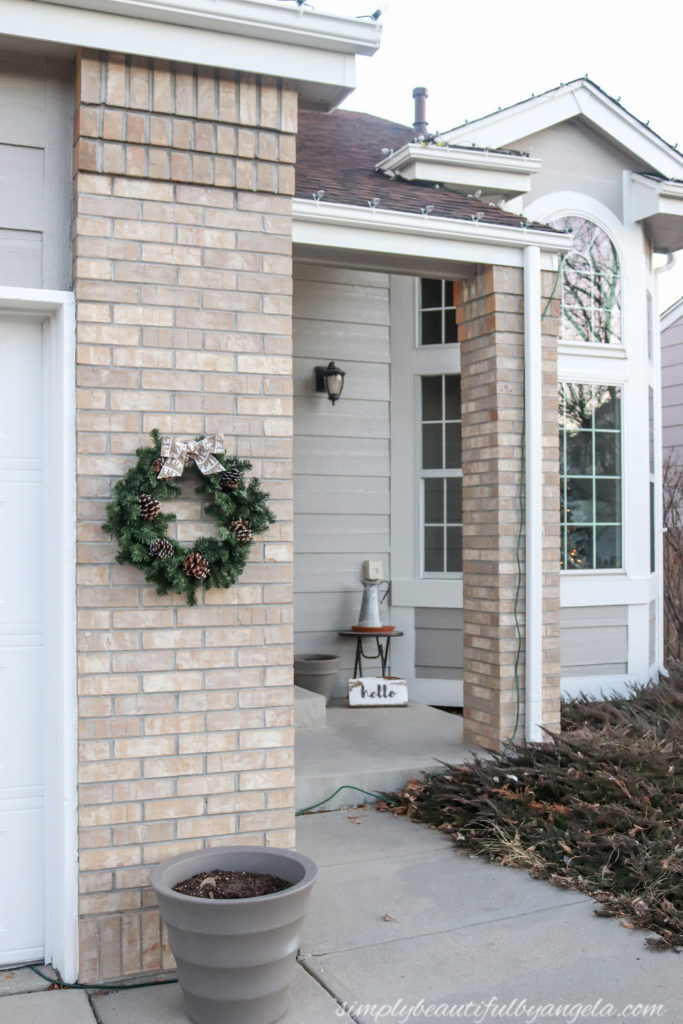 You'll have to excuse the extension cords that we haven't had a chance to tuck in yet. The hubby had just finished putting up Christmas lights and I was so eager to snap these pictures.
I painted the front door white for now, but I may end up painting it Urban Bronze like I had mentioned in my post from October.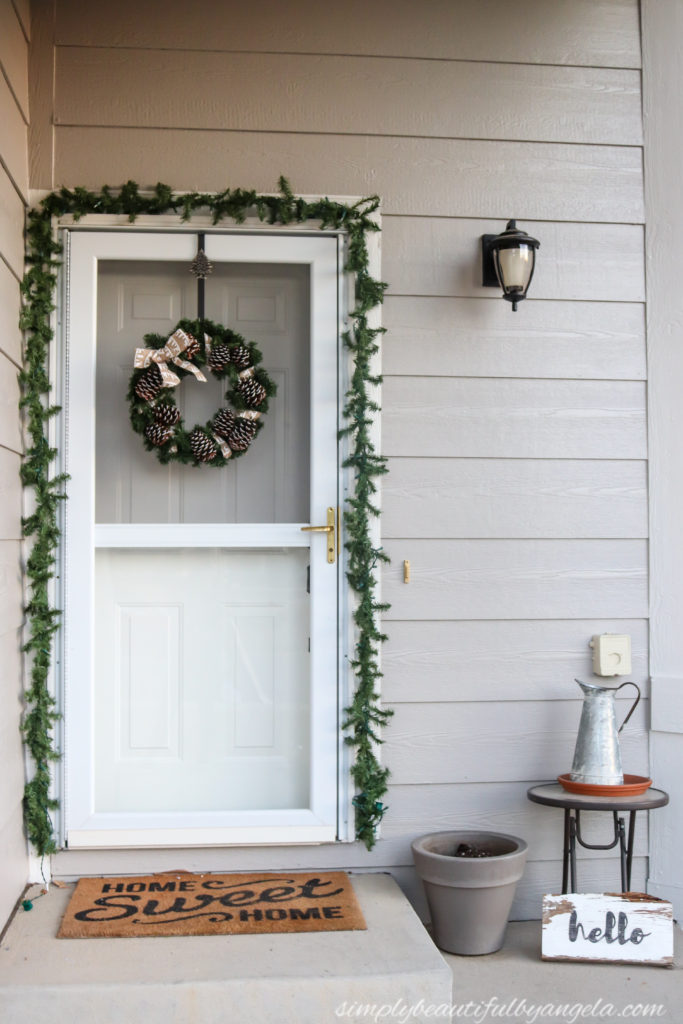 Thanks for stopping by today. I hope you all have a wonderful rest of the week and weekend!
Linking up to these awesome parties!