After spending 4 years transforming our previous home people thought we were completely nuts when we announced that we would be selling and buying a new home.  Even more so when we mentioned that it was completely stuck in the 90's and that every square foot was in desperate need of updating!
However we decided to purchase this house because it sits in a cute little culd-e-sac, backs to beautiful open space and has a better layout overall for our family.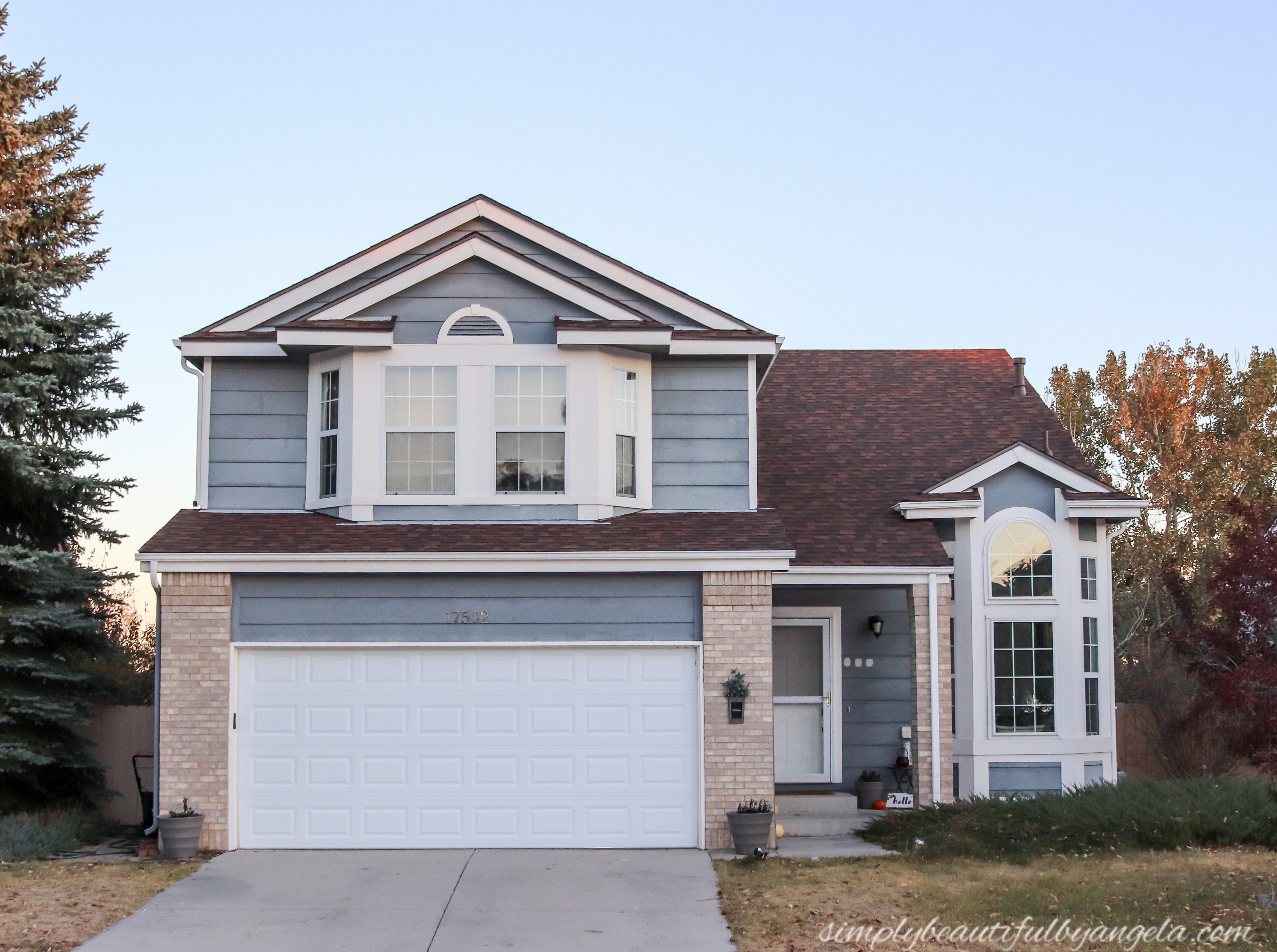 We're slowly working on making this home ours one project at a time.  It hasn't been easy, my friends! This house has already tested our patience more times than we can count.  However I know from experience with our previous home that one day we will get there, and we will reflect back on the journey and appreciate it that much more.
I will try to update this page as often as I can with the progress made on each room!
Front Room
(Before)
This room is probably my favorite in the entire house.  The bay windows let so much light in and makes the whole space feel super airy.  But when we first moved in the avocado green walls weren't working too well for this neutral loving girl!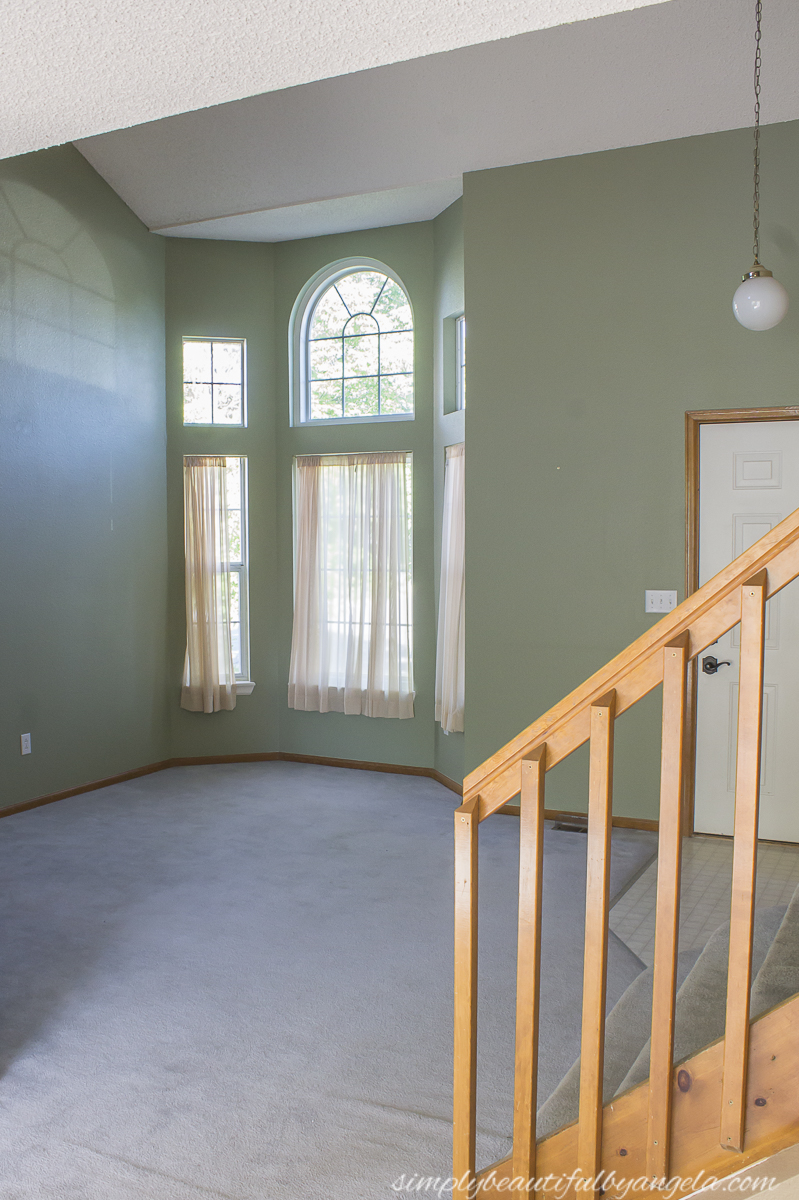 The orange wood banister and me also weren't seeing eye to eye.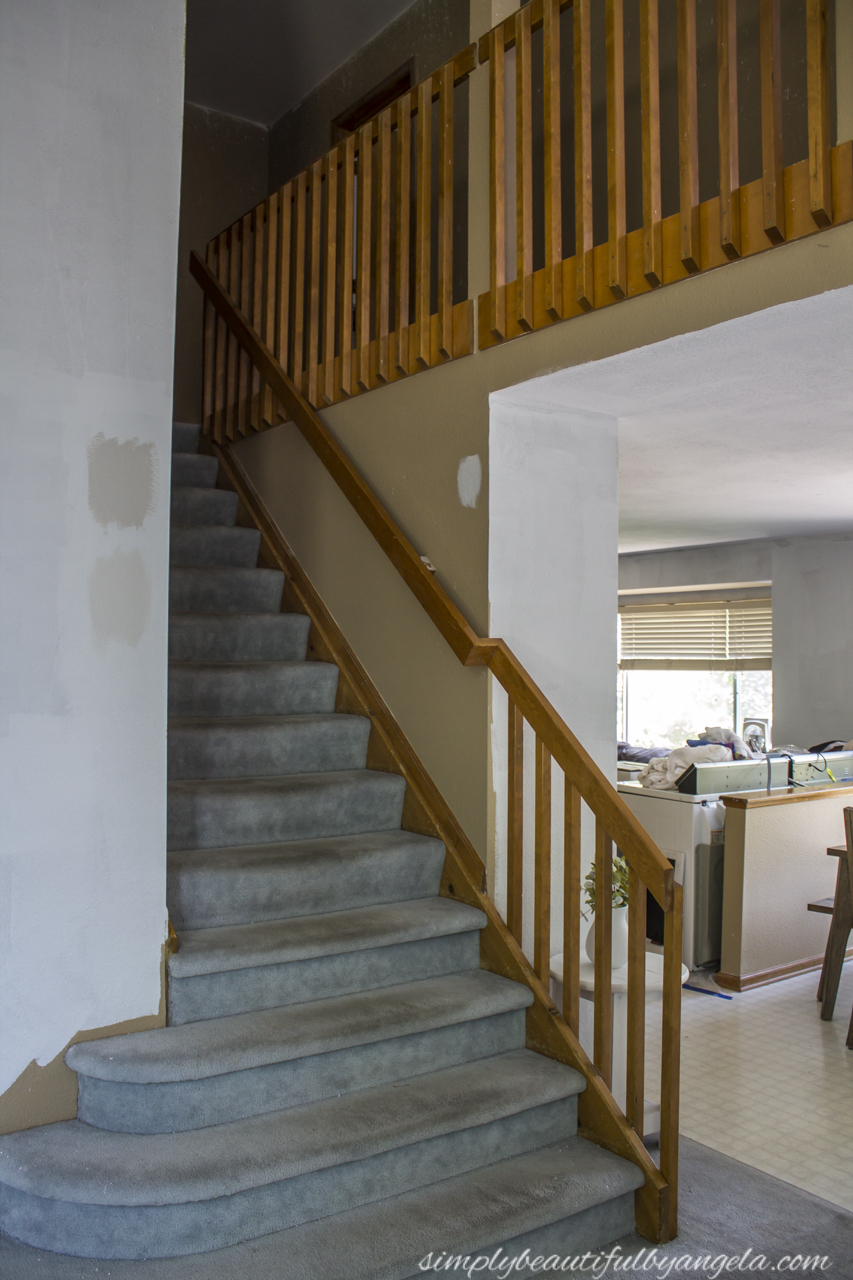 (Today)
I painted the walls with Sherwin Williams Basalt Powder but still plan to add board and batten. We are also going to be installing wood flooring and hopefully updating the furniture eventually.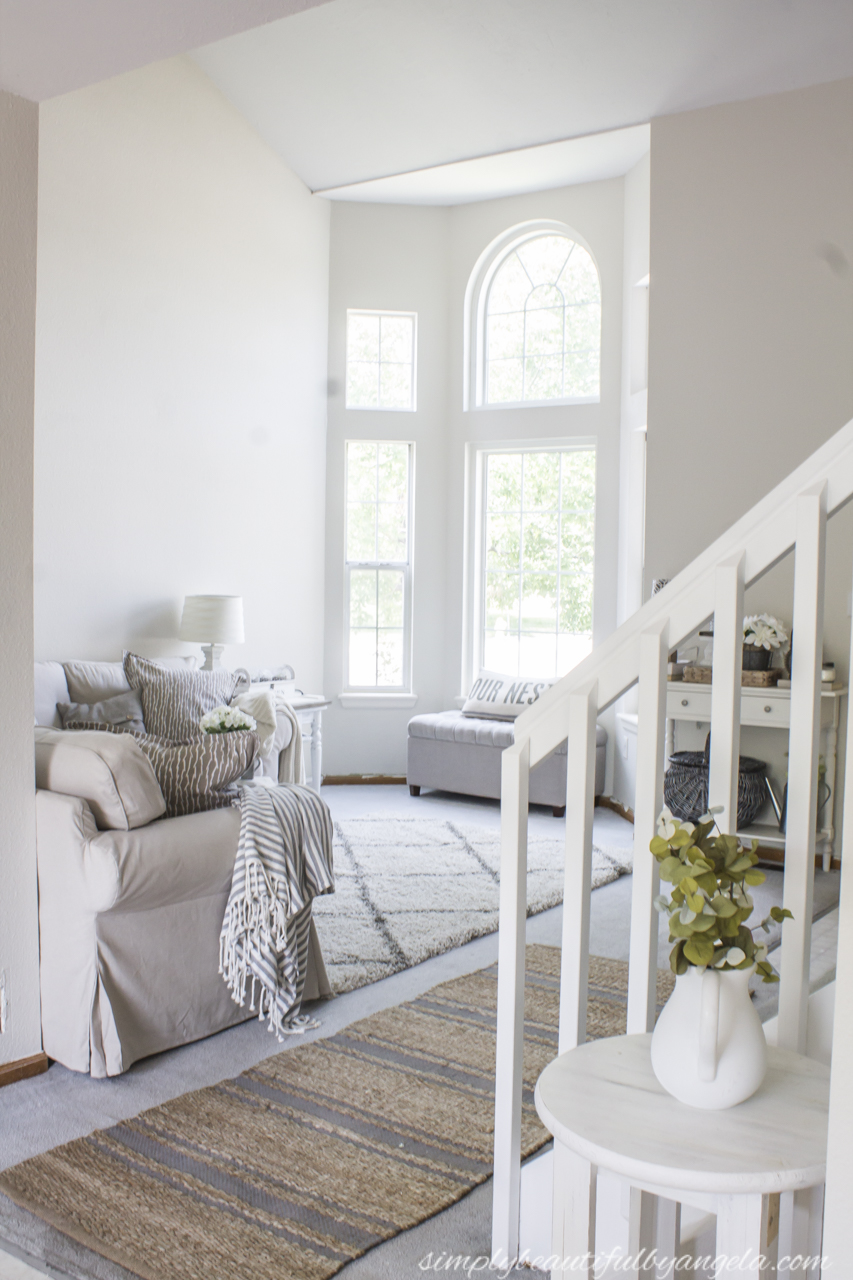 I also painted the banister which was a very tedious but oh so worth it task. Next to go will be the matching orange wood doors.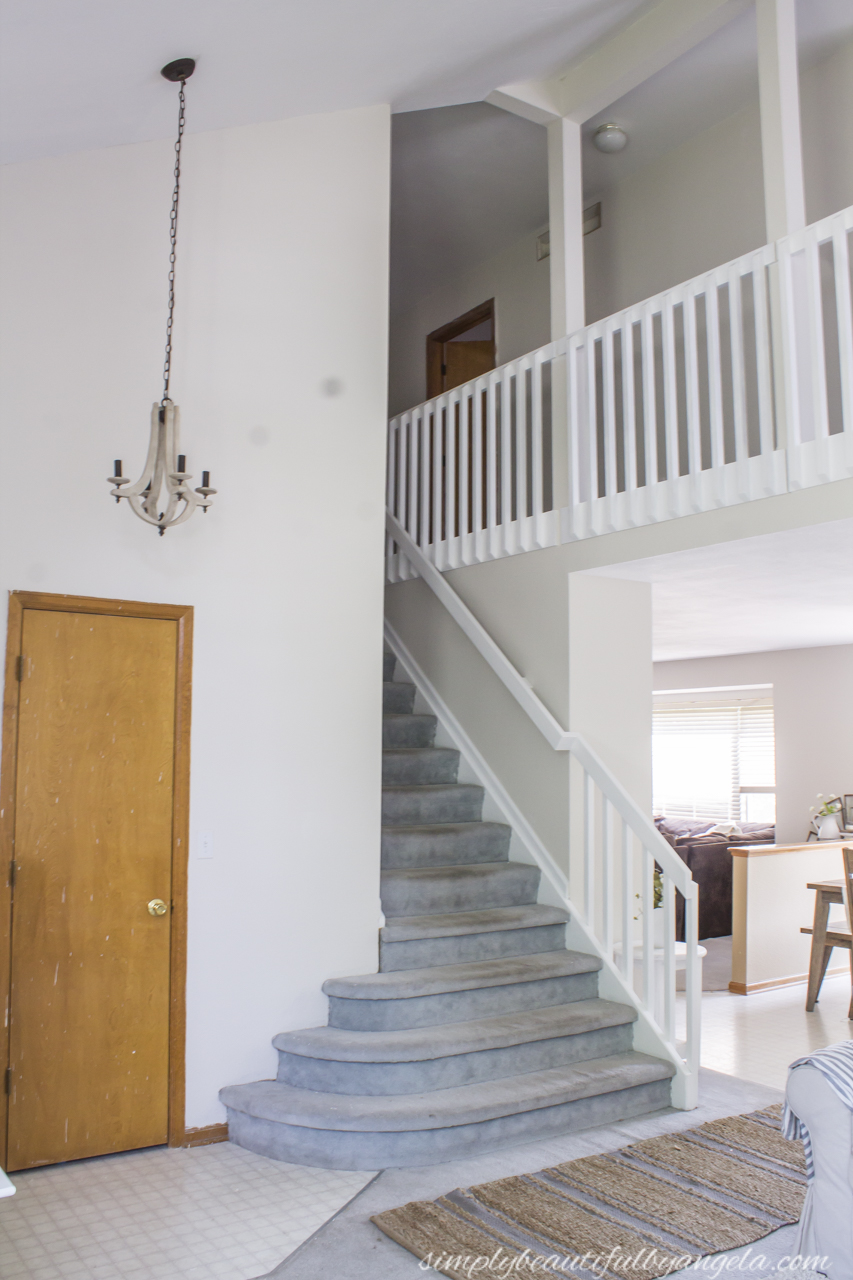 Kitchen
(Before)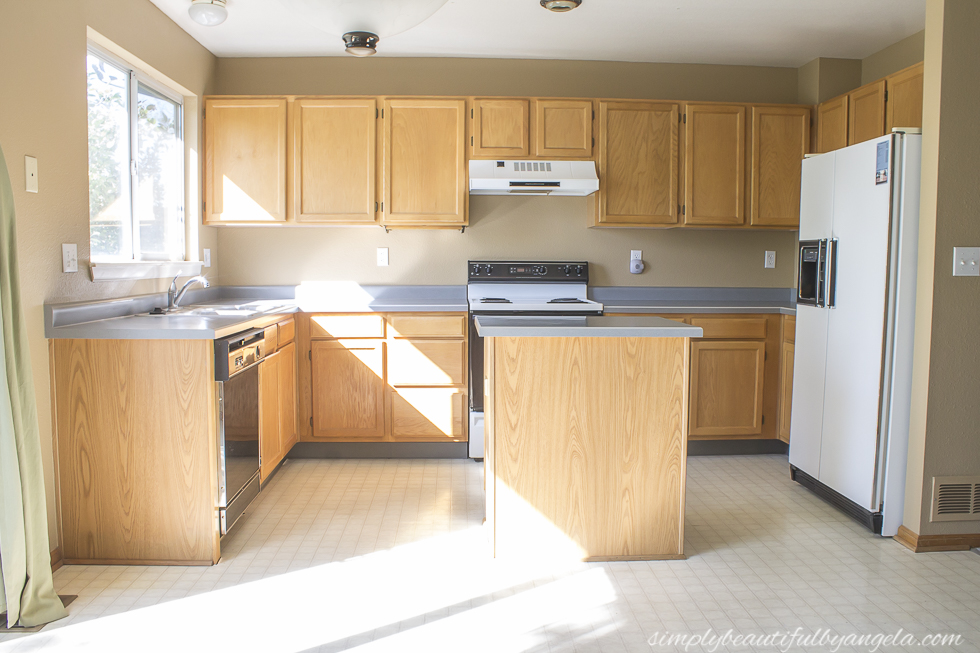 (Today)
Not much has been done in the kitchen other than new appliances and a little bit of decor.  I plan to give it the full farmhouse treatment by painting the cabinets white, new quartz countertops, subway tile backsplash, a wood hood vent and a butcher block island.  I cannot wait!!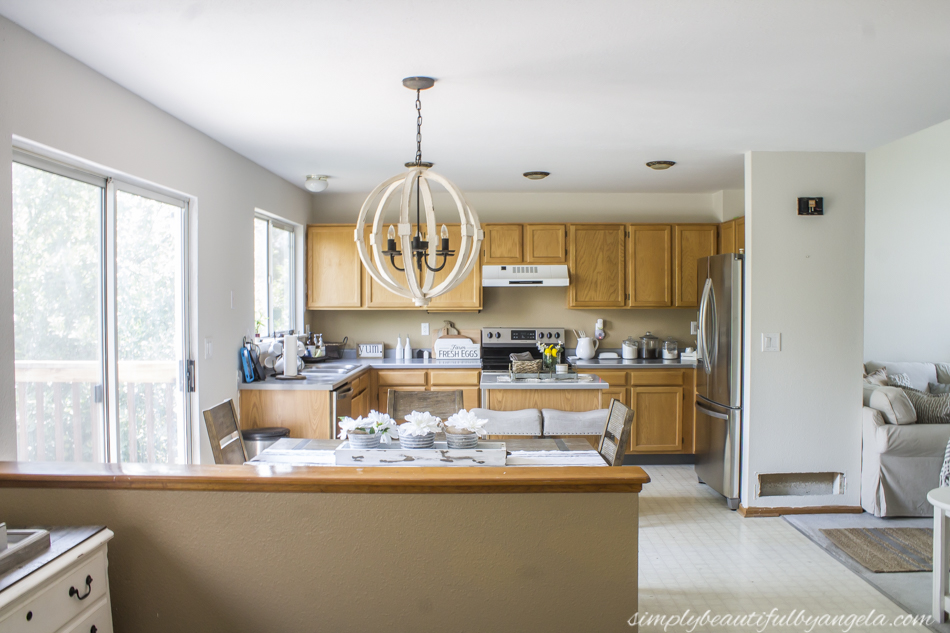 Living Room
(Before)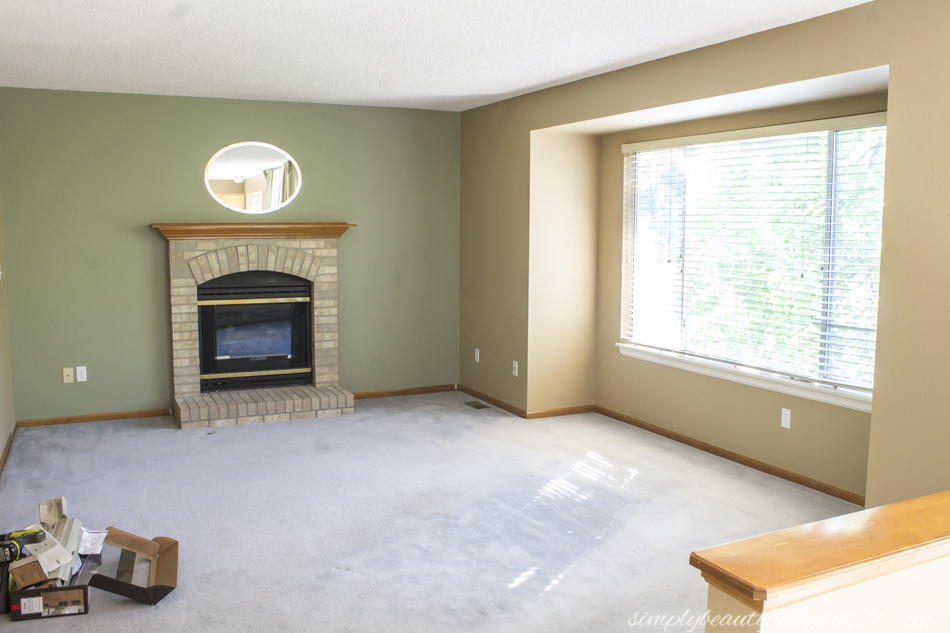 (Today)
Even though this is the space that we spend most of our time in the only thing we have done so far is paint the walls. I plan to build benches on either side of the fireplace, paint the brick, built a new mantle, add shiplap behind the T.V. and board and batten on the other two walls.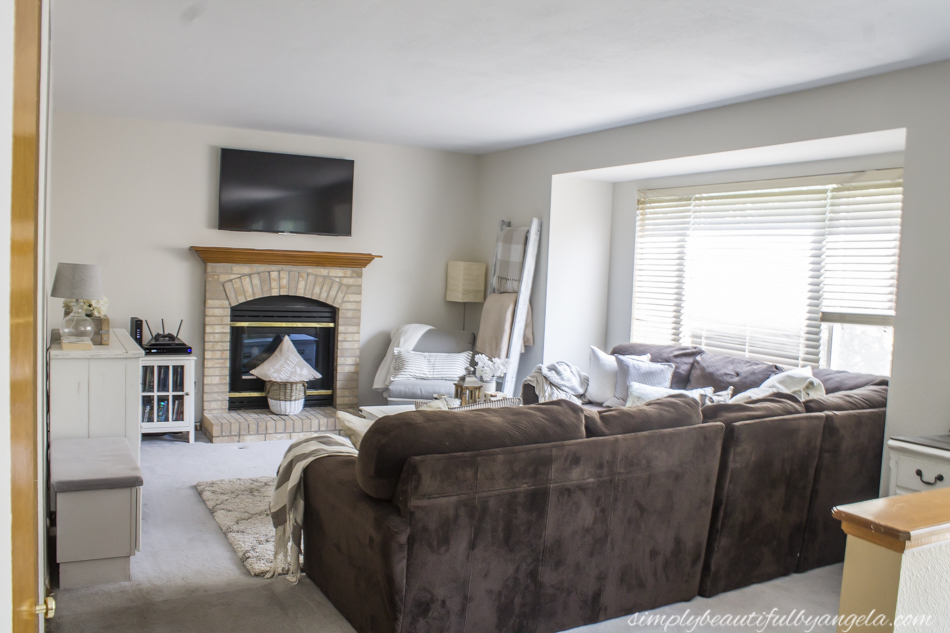 Powder Room
(Before)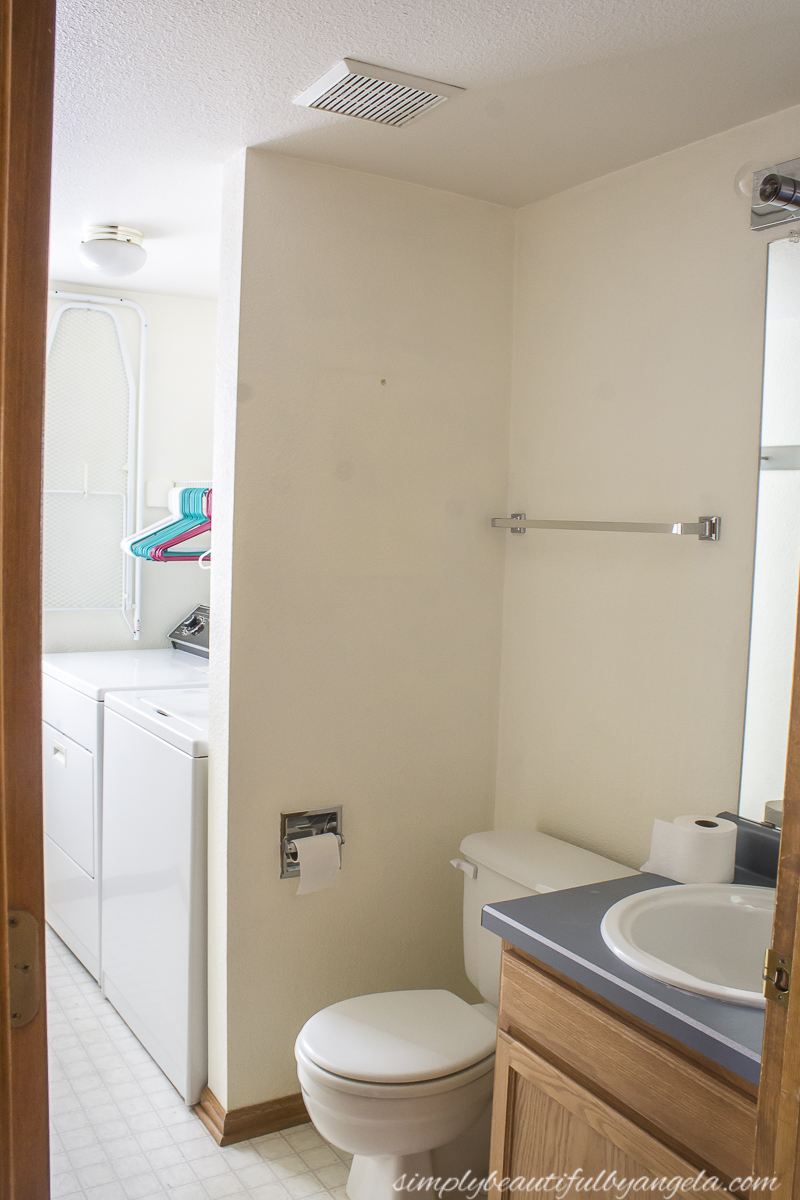 (Today)
We originally had not planned on touching this room for at least a year but an unfortunate washing machine flood sort of put a wrench in our plans and the whole space was gutted by the restoration company.
I'm still working on the small details but this is where we are at today.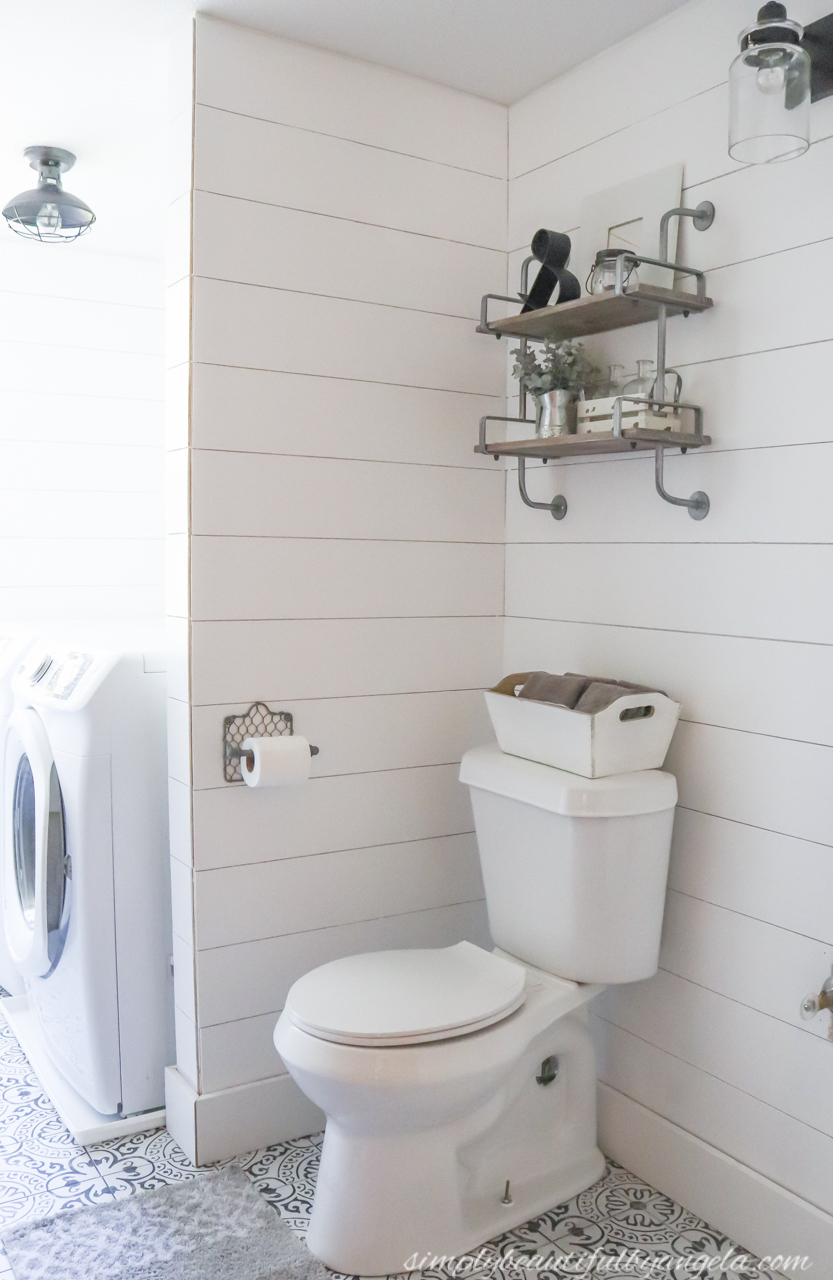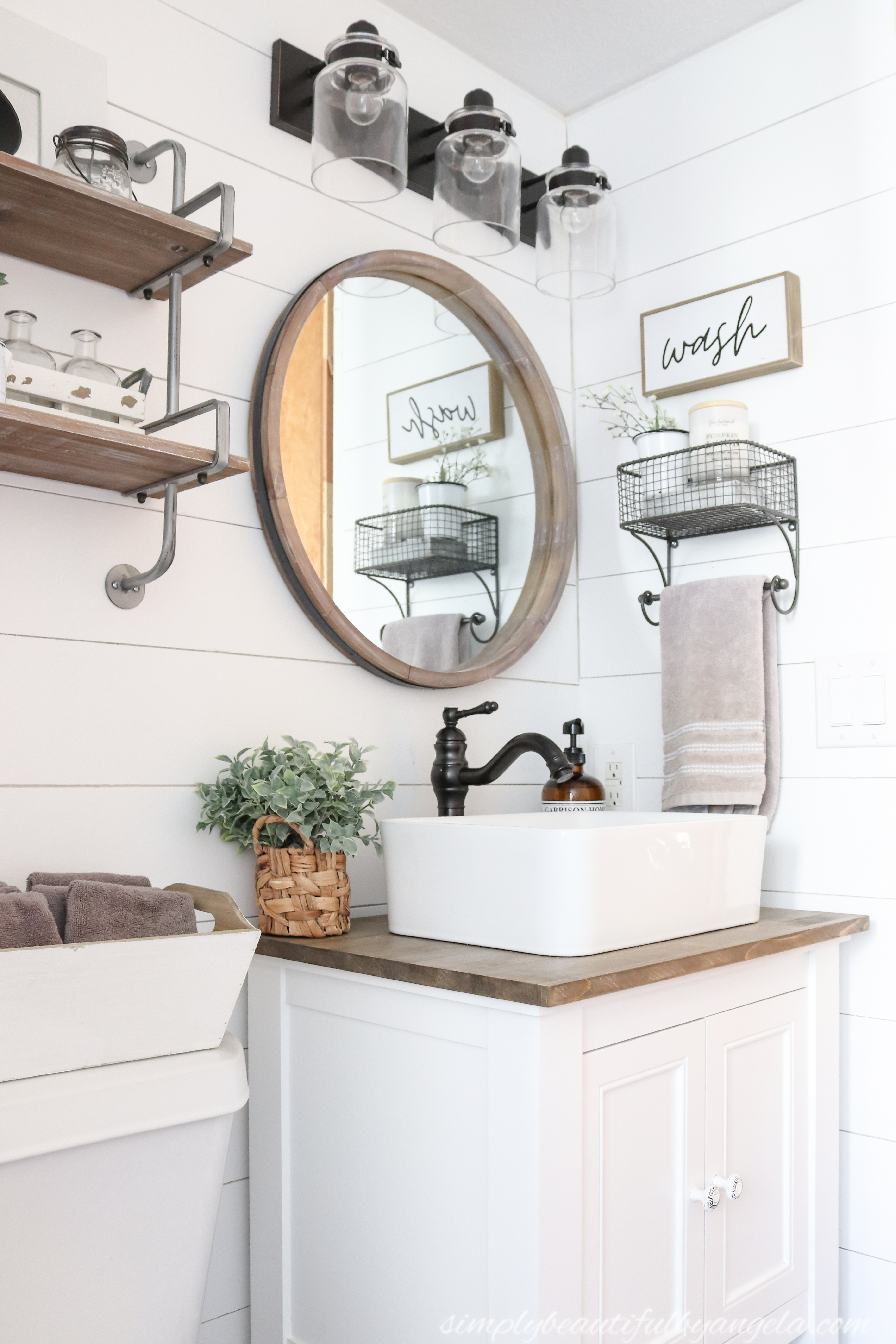 Master Bedroom
(Before)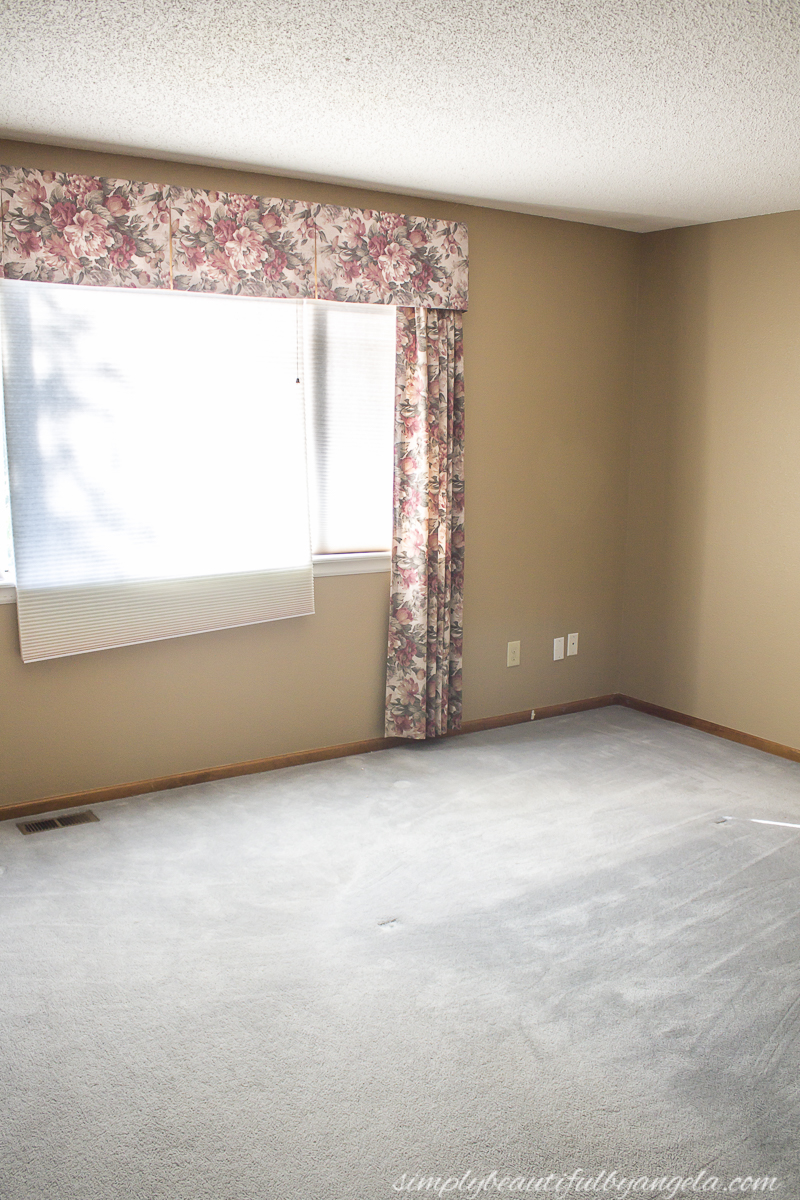 (Today)
Our room is mostly complete outside of new flooring. I painted it Basalt Powder and installed a board and batten grid wall behind the bed. More pictures to come!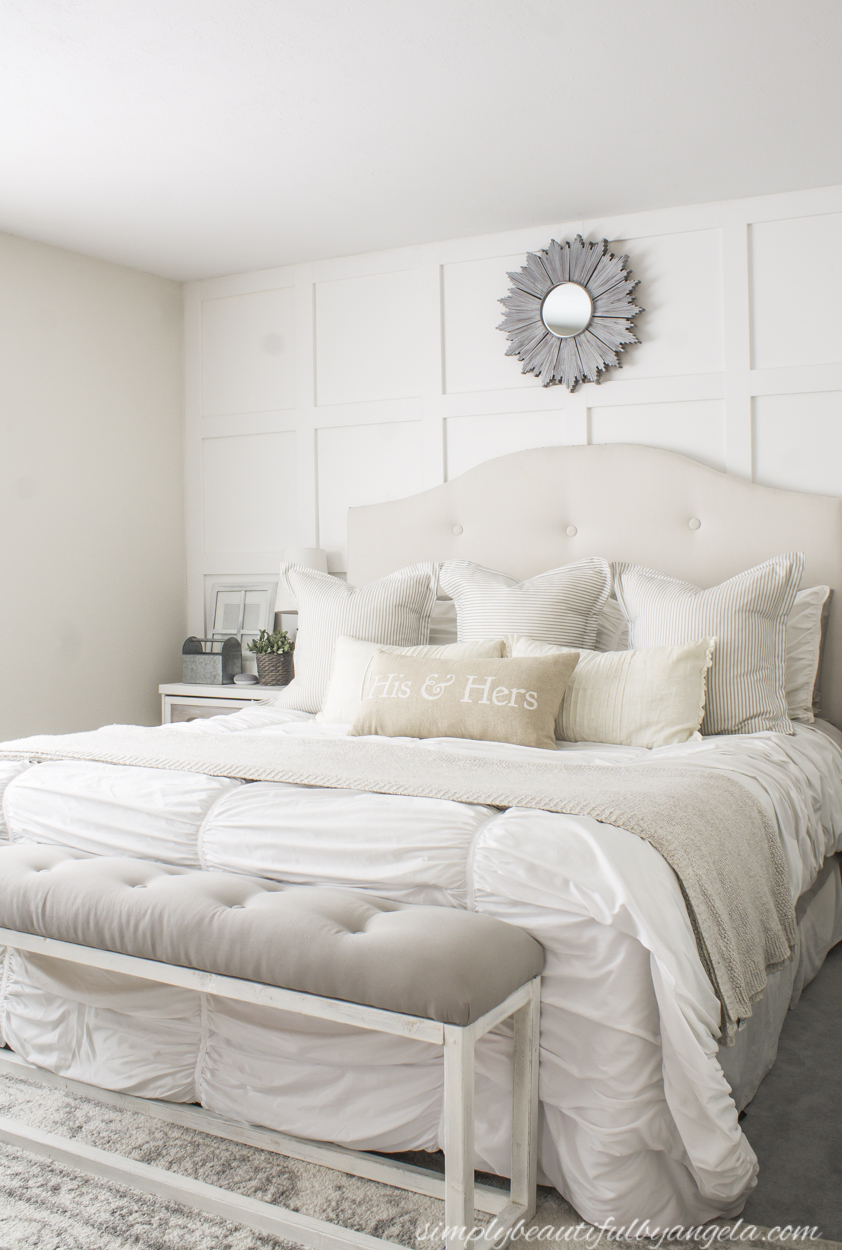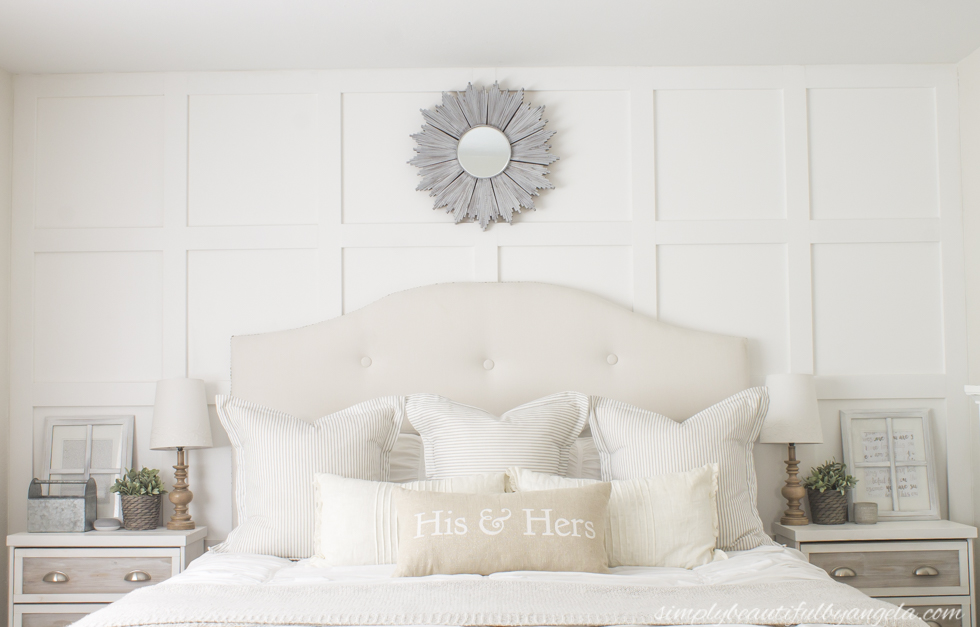 Master Bathroom
(Before)
Our bathroom makes me cringe more than any other area of our house. It's in desperate need of updating but I'm not sure when we will have the budget for it. Until we do I think I am going to do a budget makeover to make it a little less painful to be in here!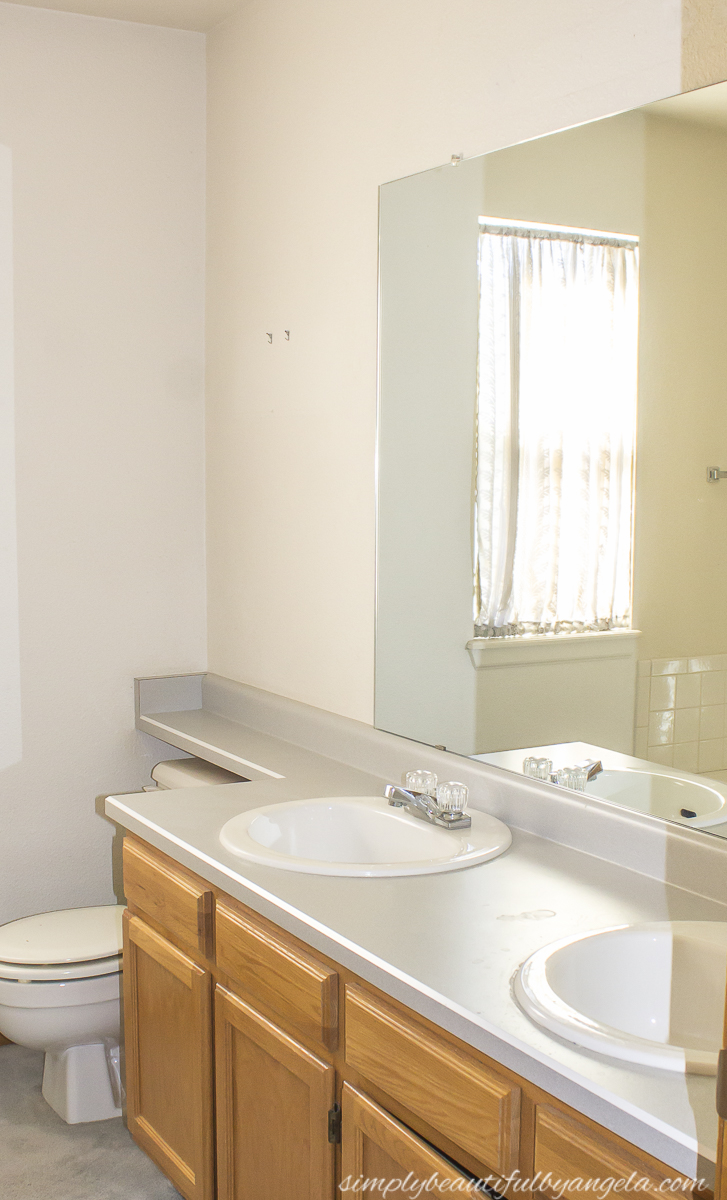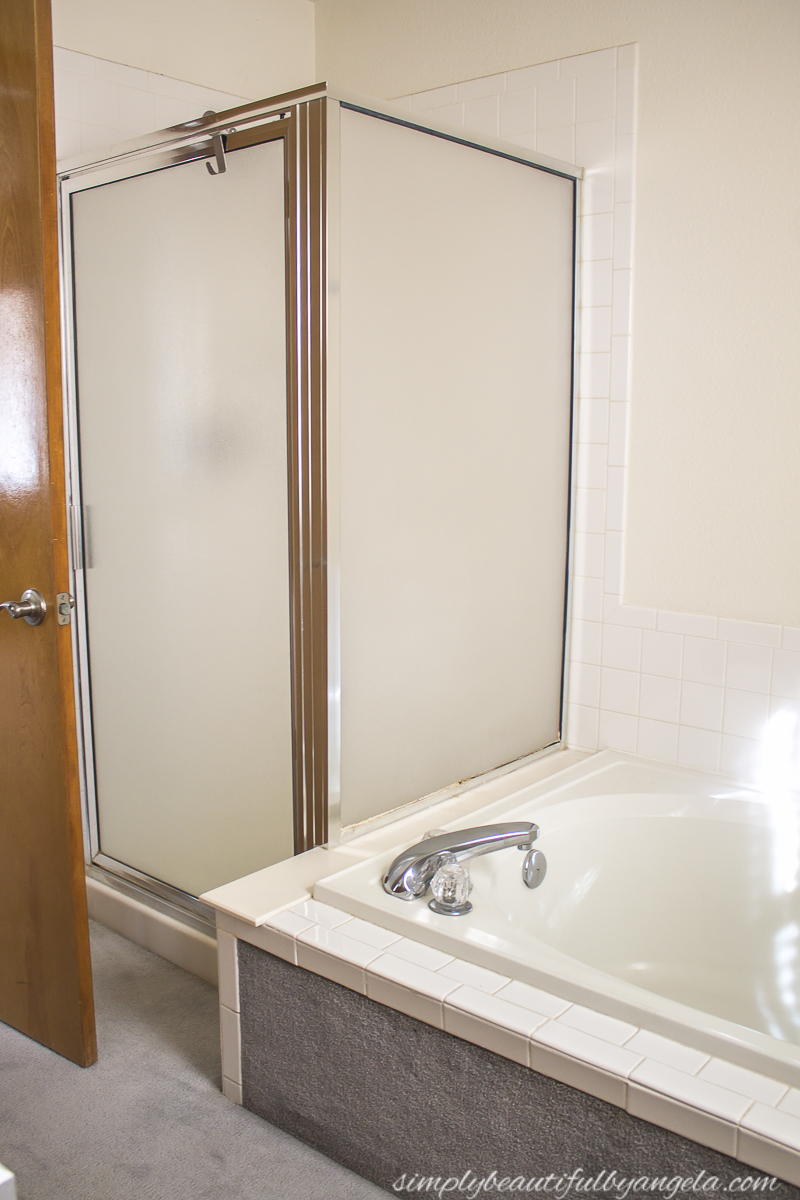 Tristan's Room
(Before)
Both boy's rooms are mostly done since they only needed new paint and window treatments. Flooring will also be updated hopefully in the next year. Pictures soon to come!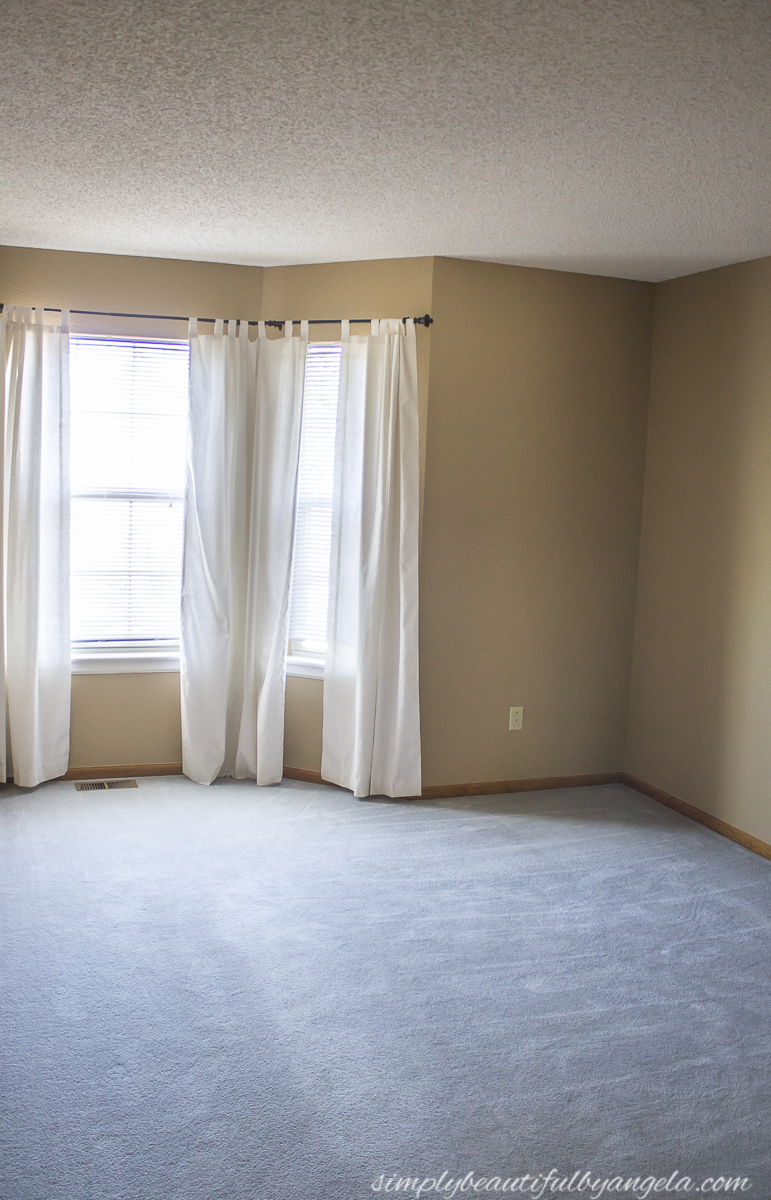 Lucas' Room
(Before)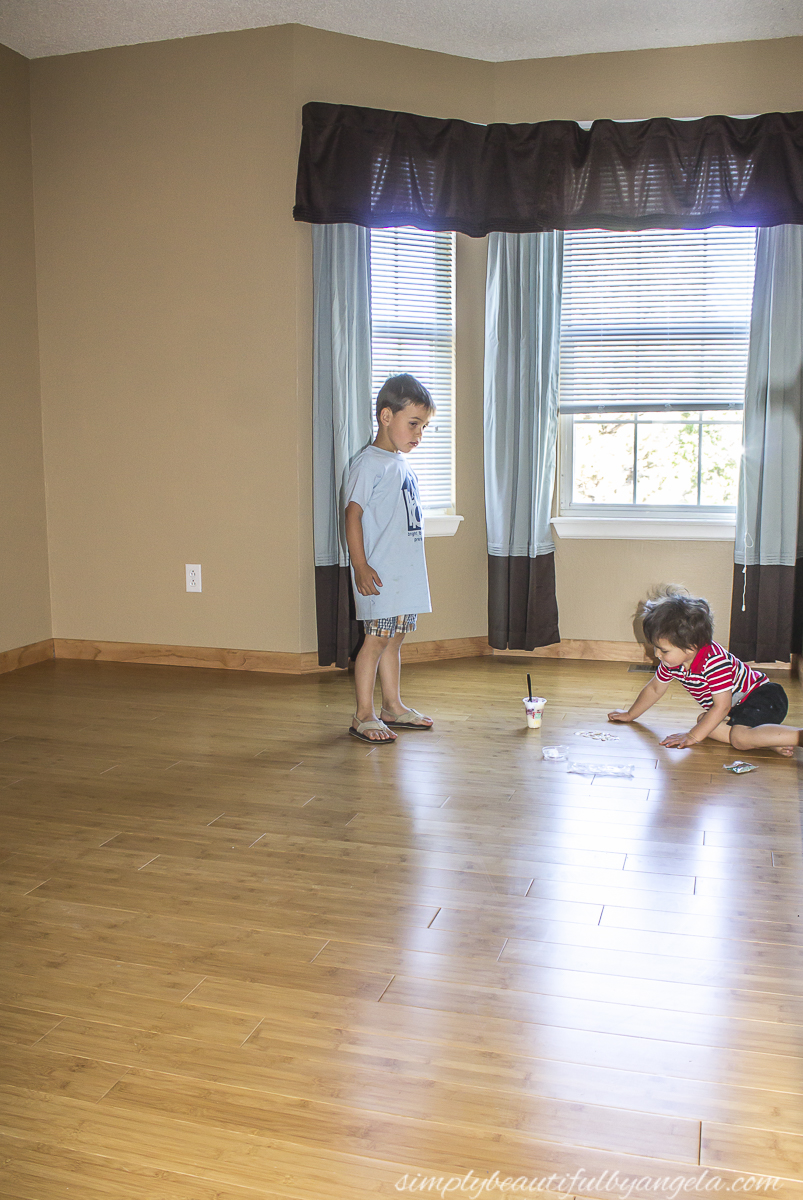 Boys' Bathroom
(Before)
Haven't had a chance to touch it yet and luckily the boys couldn't care less!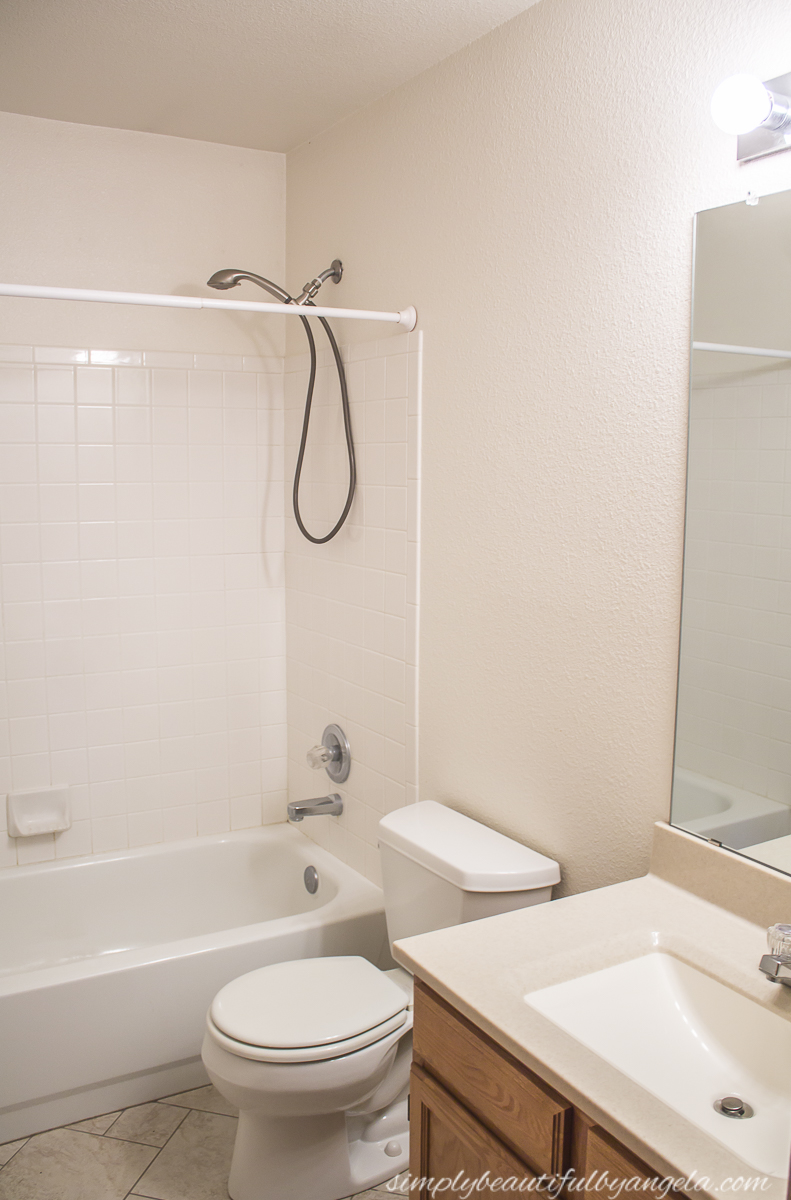 Playroom
(Before)
Ever since we moved their toys in it usually looks like a tornado ripped through this space. However I have some big plans for organization that should help once I make my way to giving this space a makeover. And as you may have guessed this first item on the list is painting the builtin bookcases!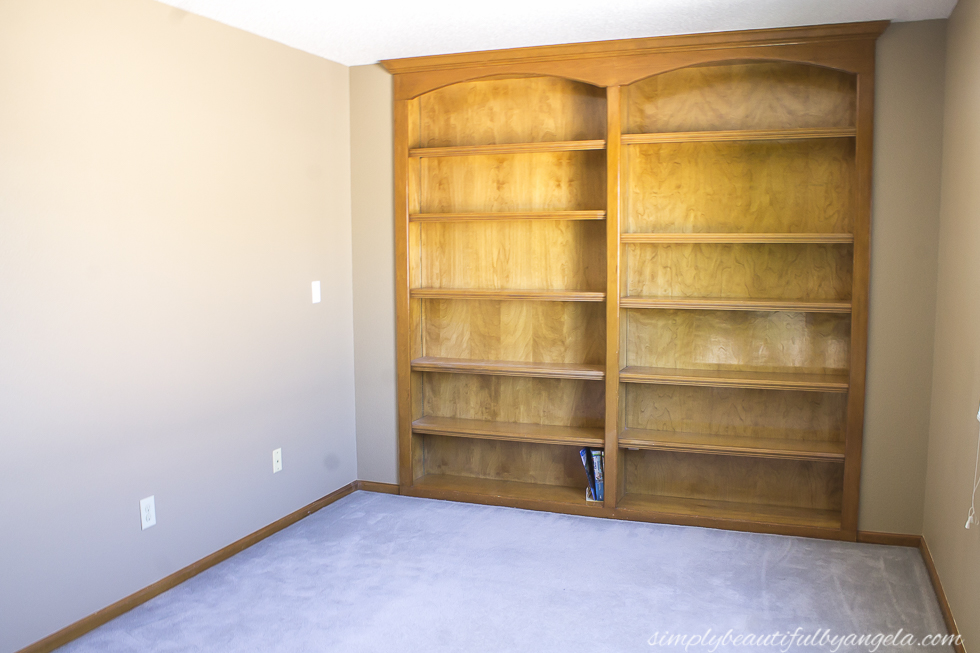 (Visited 86 times, 6 visits today)